Tokyo offers many travel opportunities and sightseeing areas for any local and international tourist to enjoy, being the busy Japanese capital. Its ultra-modern sights and neon lights are sure to captivate any visitor and invite them into exploring the town. Any history enthusiast visiting the country no doubt has the concrete jungle pinned as one of their destinations for its many historical museums and ancient shrines.
Going around on foot is sure to be taxing on any traveler, no matter how young, healthy, or how far they've gone. We recommend stopping by a spa or even a small downtown salon to refresh your muscles to get back into adventuring right away. Spa treatments and massages are extremely beneficial, not just to rid of tired muscles but to help de-stress, improve blood flow and circulation, and generally just makes anyone getting pampered that much happier.
You'll want to add these stops to your Tokyo travel itinerary, and always remember to rest in between trips for a fulfilling adventure in Japan!
Waho-an Nature Tokyo
Formerly known as Nature Daikanyama, Waho-an Nature Tokyo offers natural remedies and incorporates organic treatments for its clients. From its name, "Waho", the establishment takes advantage of traditional Japanese medicine and therapies in their services such as a shiatsu massage which promotes blood flow and circulation, as well as improves the body's immune system. They also provide additional services such as a pregnancy massage or on-call service to wherever you're staying in Tokyo.
If you want to experience the relaxing treatments at Waho-an Nature Tokyo, it's best to contact them in advance through their website, since they only accept a limited number of clients per day.
Website: https://natura-w.com/english
Arona Spa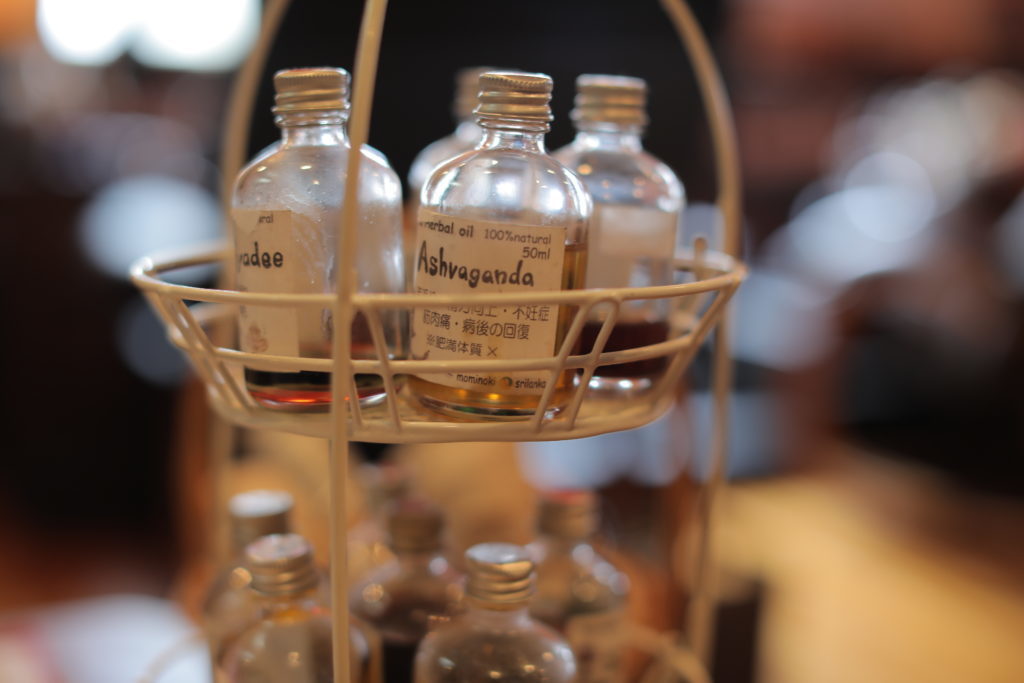 Located a short distance from the Shibuya Crossing, the charming Arona Spa offers affordable and relaxing treatments that have gained many praises from its patrons. The establishment is usually found by its patrons while trekking across the city, after growing tired from all the rush of exploring the sights in Tokyo.
The spa offers varied services from a foot massage to a full body massage therapy session. If you find yourself at Arona Spa, you'll be sure to expect a relaxing foot soak and scrub before moving on to your chosen treatment. The staff personnel are friendly and accommodating and are sure to do their best to melt away the aches and pains of walking around.
Website: https://www.arona-spa.com/
Erawan Thai Traditional Massage

Evident from the name, Erawan Thai Traditional Massage specializes in Thai techniques and treatments. This kind of massage is described as energizing and relaxing and makes use of muscle compression, joint mobilization, and acupressure. Thai massage differs from regular Western techniques for it does not use oil and is even described as "yoga for lazy people" since the masseuse would manipulate and stretch the body in a way the exercise would. One session will usually take about one to two hours to finish.
Erawan Thai Traditional Massage offers other treatments as well, including an aromatherapy oil massage, a foot reflex, a hand massage, an herbal massage, and many others.
Website: http://erawan.jp/
Thermae Yu
Thermae Yu is known for its indoor and open-air hot spring baths, as well as its convenient location in Shinjuku, Tokyo. It's close to a number of sightseeing destinations such as the Hanazono-jinja Shrine, the Samurai Museum, and of course, the Shinjuku Gyoen National Garden. It's the ideal place to unwind after adventuring across the city and the ward.
Thermae Yu takes influence from the popular Thermae Romae manga series and movies for its interiors and impressive designs. In addition to the hot spring baths, the facility also offers stone saunas, a full-service beauty salon, and scrub treatments. You can even treat yourself at the cafe, lounge, bar, and restaurant.
Website: http://thermae-yu.jp
Oedo Onsen Monogatari
Tokyo Odaiba Oedo-Onsen Monogatari is an onsen theme park where natural hot spring waters can be found. The onsen offers a variety of baths right in Tokyo City starting from its rotenburo, the outdoor bath, neyu, a bath where guests can lie on hot water, and kinu noyu, a bath with little bubbles which is beneficial for blood circulation. Nuruyu is also a recommended onsen for beginner hot spring bathers.
The building has its floor resemble the style of the Edo Period, where private rooms are available for those who wish to stay for longer. There are spa treatments available as well, ranging from a full body massage, skin scrubbing, fish therapy, and a bedrock bath.
Website: daiba.ooedoonsen.jp
Spa LaQua

Considered more like a super sento, Spa LaQua is a hot-spring complex located close to the Tokyo Dome City. Considered as any Tokyoite's happy place, locals would come here to unwind after work or during a day off. The hot spring complex has two main areas: the Spa Zone with the hot spring baths, and the Healing Baden Zone where you can find low-temperature saunas.
In the Spa Zone, you can treat yourself to a body scrub, massage, a head massage and hair treatments, or even get a hot stone massage to soothe your aching back muscles. If you're a mom looking to bond with your teenager or daughter, you can even take part in a "Ladies' Spa Day" and get a facial, manicures and pedicures for the ultimate pampering session.
Website: http://www.laqua.jp/