What does this mean? Symbols, meanings, emblems and shapes in Japan.
Symbols and Meanings in Japan. Japan has an indirect communication style, so there are many symbols in everyday life. Some of the Japanese symbols and their meanings are 1- Salt: Purity 2- Crane: Longevity 3- Sakura tree: Transience 4- Carp: Perseverance 5- Red Gate: Sacred World 6- Dragon: Strength 7- Chrysanthemum flower: Imperial Family 8- Japanese flag: The Sun 9- Round Circle: Universe 10- Beckoning Cat: Good Fortune. Japanese tea ceremony, Japanese culture
The zen circle:
Enso.
This means emptiness and universe. In order to understand the universe people must empty their minds.
Salt : 
Salt means purification. Sumo wrestlers throw salt to clean the stage. Restaurants put salt next to the entrance to protect from evil spirits.
Rice : 
Rice is the symbol of the shinto religion. Rice is given to shinto gods. The Japanese emperor grows rice every year symbolically.
Folding fan:
 In the past, all Japanese people carried fans. It means prosperity and the blooming flower. In
Tea ceremony
, the folding fan is the border of each participant.
Deers :
 Deers are the messengers of god. They should not be hunted. That is why there are so many deers in Nara.
Statues with red bib: 
In the past parents put the red bib on the Buddhist statues to protect kids who died before their parents. 
"Jizo"
is the protector of children and protector of travelers.
Red color:
Red is the color of purification. Red color keeps the devils away.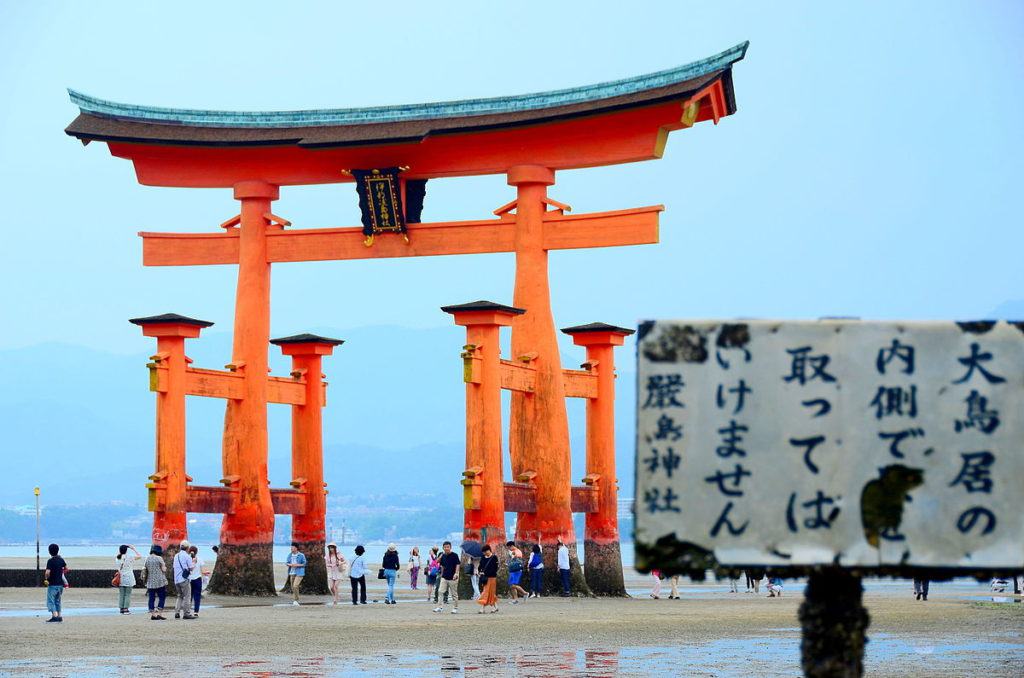 Red/orange  Gate:
 This is called 
"tori"
 in Japanese. The gate symbolizes the separation between real life and spiritual life. You should not walk in the middle (middle way is reserved for the gods).