PRIVATE Dotonbori Walking Tour Osaka
Price
▶
Another 10% OFF for 10 or more people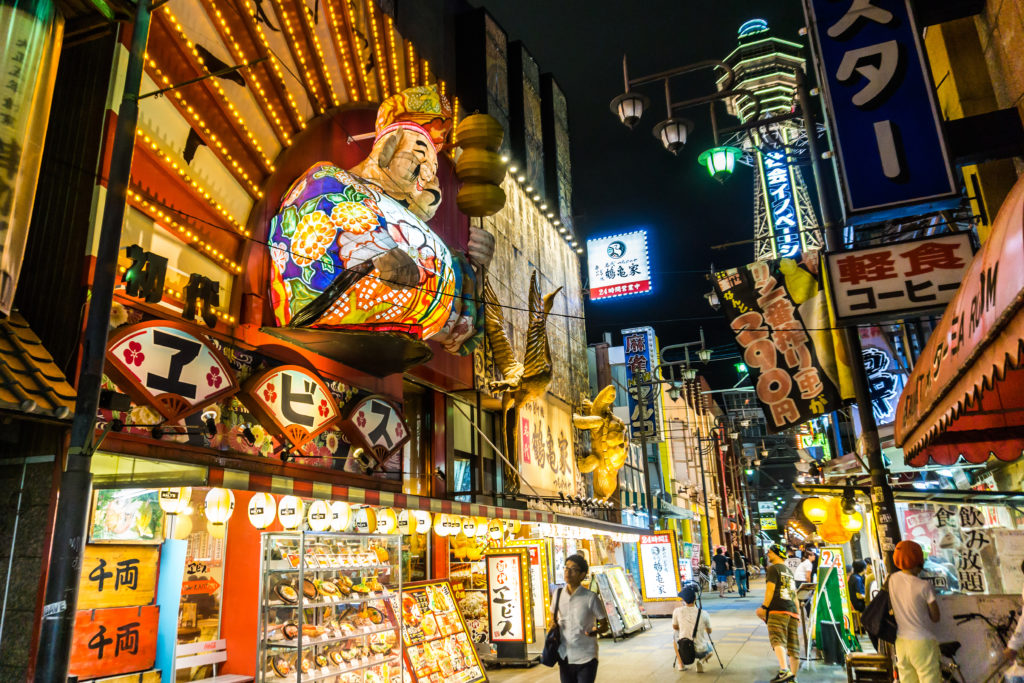 This is a private tour
Dotonbori Walking Tour is a great way to see and visit Dotonbori Bridge, Shinsaibashi Arcade, Dogu Yasuji Arcade in one day. Dōtonbori or Dōtombori (道頓堀, pronounced [doːtomboɾʲi]) is one of the principal tourist destinations in Osaka, Japan, running along the Dōtonbori canal from Dōtonboribashi Bridge to Nipponbashi Bridge in the Namba district of the city's Chuo ward. Historically a theater district, it is now a popular nightlife and entertainment area characterized by its eccentric atmosphere and large illuminated signboards. This tour is ideal for shpping fans and food fans. You will mostly walk.
Dotonbori Walking Tour Sample itinerary
① Dotonbori Bridge
You cannot miss this spot if you are traveling in Osaka! Almost everyone who travel to Osaka take a photo here. You can choose to enjoy the river cruise (optional) here. By chance, you may get interviewed and appear on Japanese TV programs!
② Shinsaibashi Arcade
You can buy anything you need in this one place! There are many unique clothing shops, so just window-shopping is also enjoyable. Furthermore, all kinds of foods that have a origin in Osaka can be found. Enjoy shopping and eating at the same time!
③ Namba Yasaka Shrine
The shrine located in the middle of the city, worship Susano-ono-mikoto who defeated the Yamatanoorochi (eight-forked-snake) that appears in Japanese myth. The big scary dog face will surely surprise you.
④ Dogu Yasuji Arcade
This is a shopping arcade where you can buy Japanese potteries, dishes, clothes (some kimonos too) at cheap price. They also sell utensils for cooking Japanese meals, so if you would like to make Japanese foods back home this is the place to visit. Great chance to buy souvenirs as well.
Osaka Tours are available on a daily basis.
Osaka tours are guided by government licenced and certificated tour guides in Osaka.
Osaka Tours usually departs from Maikoya Osaka at 10am in the morning.
Osaka Tours usually returns to Maikoya Osaka at 6pm in the evening
Osaka Tours had an additional cost of ¥400000 if a private van is needed. Osaka Tours had an additional cost of ¥900000 if a tour bus is needed.
Osaka Tours can be adjusted based on your specific needs and desires.
Osaka Tours participants are allowed to keep their belongings at Maikoya Osaka (Depends on the group size)
Osaka tour itineraries may slighly change based on the weather and season.
Osaka Tours also provides tours without tour guides.