Samurai experience For Families and Groups in Osaka
Price
▶
Another 10% OFF for 10 or more people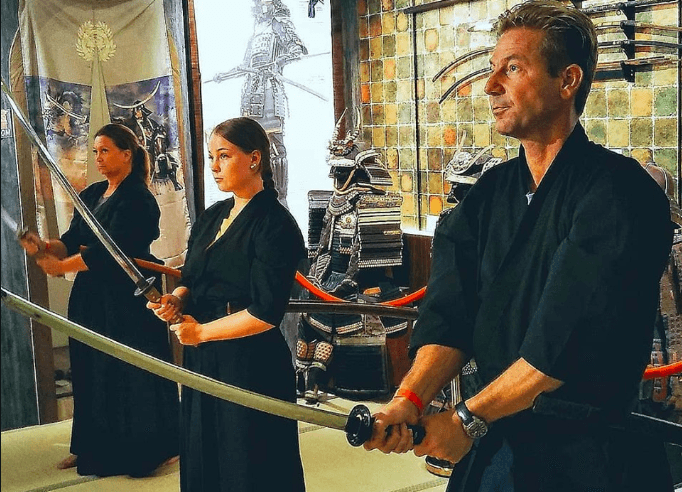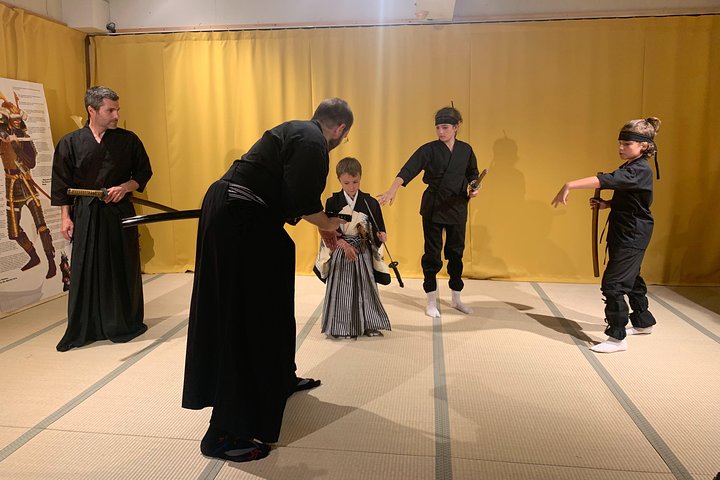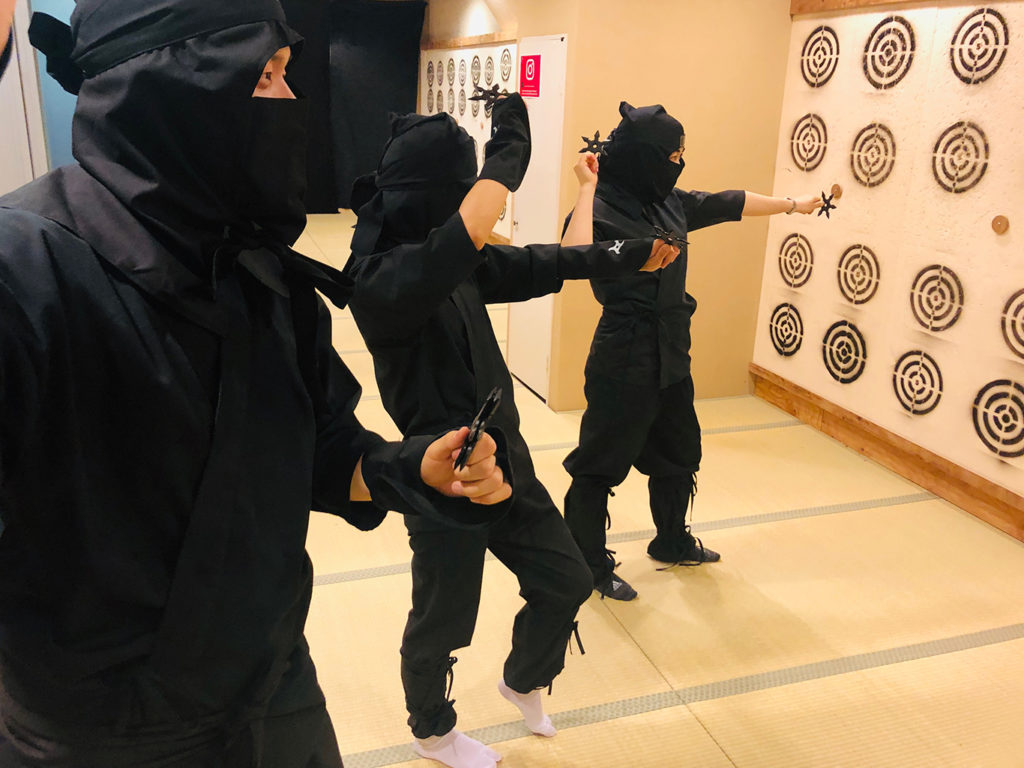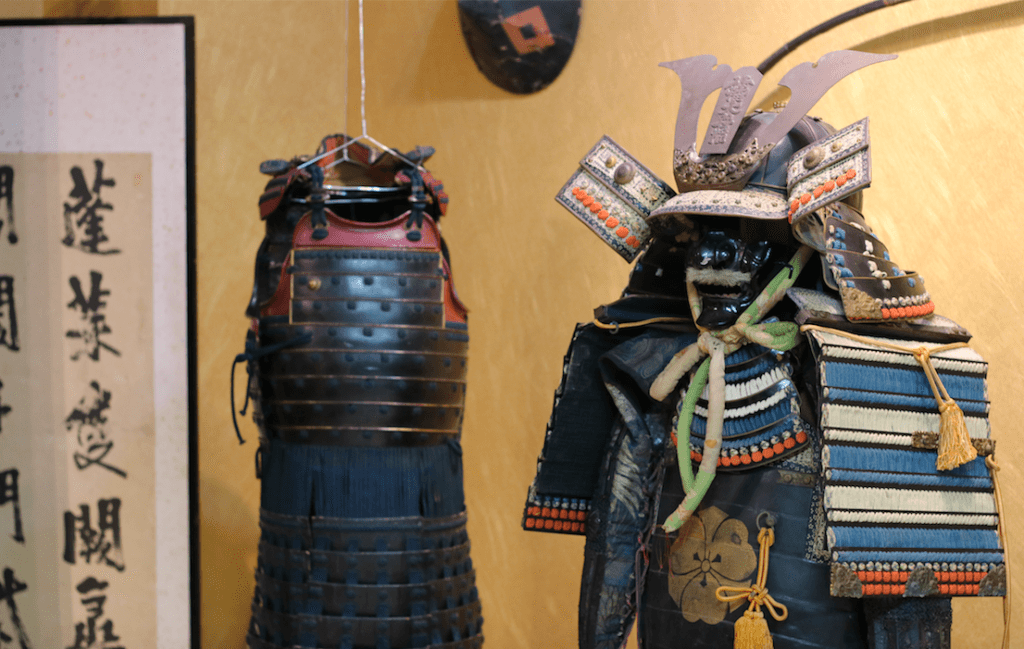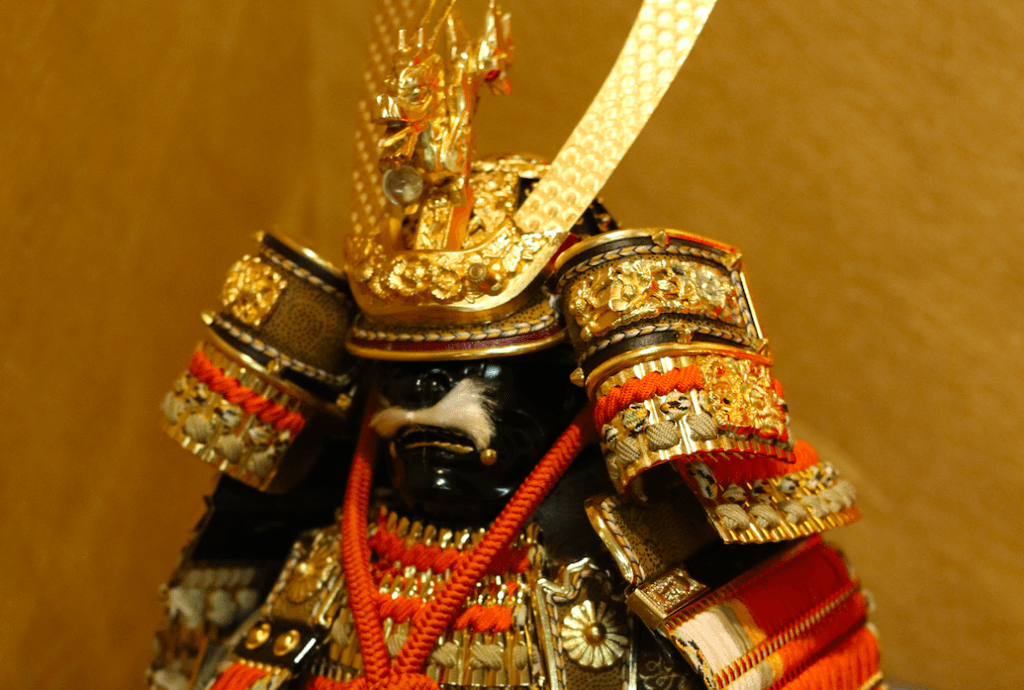 This experience includes
Dressing up like a samurai by using real metal helmets, soft replica armors and holding a replica sword. If you'd like, you can put on a traditional hakama, like the one in the picture above.
Taking the ninja challenge similar to an escape room activity.
Throwing ninja stars and using a ninja blow gun. INTERACTIVE & FUN
Dressing up like a ninja
If a family member wants he/she can wear a kimono instead of the samurai and ninja outfit.
This tour does not include the use of real sword or a detailed history tour. If you'd like to use a real sword and get a detailed history tour, then you have to come to our Kyoto branch.
This activity is very similar to the ninja experience in Osaka, you get to become both ninja and samurai for the same price!!!
A unique samurai experience in Osaka
Your guide will lead you to a traditional Japanese room decorated by swords and armors.
In this room you will have a chance to put on a samurai helmet and a light samurai armor.
You will also get to hold and pose with a number of different kinds of replica swords.
This activity is included in the fee, there is no additional charge. You can take many instagramworthy photos.
If you want to do a tatami cutting by using a real samurai sword, you can reserve for that service separately here . If you want to touch a real samurai sword or buy an antique samurai sword, just send us an email and so that we can prepare the swords before you show up. If you want to buy replica swords, you are in the right place. We have many different kinds of replica swords you can buy as a souvenir.
 Highlights
*Create fantastic memories of your trip to Japan
*Opportunities for taking photographs will be highlighted throughout
*Special experience of Japanese culture
*Enjoyable experience with children
*Learning about the history of Japanese culture
Learning about a country through cultural workshops and activities will give you a better understanding of our intricate history, valued social principals and holistic way of life. By learning about Japan and its people through activities lessons such as tea ceremony, kimono dressing, Japanese cooking and the life of a samurai, you will be immersed in different perspectives and approaches that are unique to this country. Maikoya offers you opportunities to understand this culture through local instructors and guides. There is no better way to learn about a new place from the viewpoints of those who grew up and live in this amazing country. What better way to spend a day than learning a traditional, beautiful new activity with a knowledgeable tutor in a picturesque setting? You wouldn't find friendlier people to help you experience Japan in all its splendor.
The word samurai is Japanese, but people from all over the globe are familiar with the term. Universally associated with bravery, martial and military skills and above all else, honor, samurai were part of the military caste in feudal Japan. The samurai have been a part of the Japanese culture from the time of their rise to power around in the 11th century to 1868 when the government abolished the feudal system. The samurai were so admired for their dedication and adherence to the samurai code that ordinary Japanese citizens began to incorporate the ideals of respect, loyalty, and honor into everyday society. The weapons and armor changed over the years, but the samurai are closely connected to the traditional long sword called a katana. They also carried a short sword or knife known as a tachi. Wearing a katana and a tachi combination was called daisho. The daisho became the hallmark of the Samurai.  The two swords represented the path of the samurai. The katana was the symbol for fighting a righteous battle, and the daisho was a reminder of personal honor. The Samurai may not roam Japan anymore, but the spirit and dedication to the samurai code of ethics remains.
•    Samurai and their code are familiar around the world.
•    The Samurai code included bravery, loyalty, respect, and
     honor.
•     Samurais were well skilled in battle and military maneuvers
•    The spirit of the samurai lives on in Japan.
The Samurai Experience 
Maikoya Osaka located in the heart of Osaka offers a wide assortment of authentic Japanese traditional activities and events held at the cultural center.  Maikoya has created a special opportunity for visitors to step back in time and experience being a samurai. You will learn about the samurai, how they dressed for battle, the armor they wore and the weapons they used. A unique room has been prepared to simulate the Sengoku period, a time of war and military campaigns when the Samurai helped unite the country. Maikoya provides everything you need for the Samurai Experience You can choose the type of Samurai experience you want most. You can be a samurai warrior and pick your armor from different time periods and purposes. The Samurai experience is available to the entire family. Children (3 years old and up please) love to dress up as a samurai in an authentic costume. Learn a few fighting moves and how to properly sheath your samurai sword. You can be a Japanese princess dressed in a beautiful kimono while a loyal samurai in traditional dress accompanies you. The guests choose from different outfits and accessories. Photo opportunities are available throughout the Samurai Experience. Do not miss the Samurai Museum with armor, swords and other pieces from history. Visit the Maikoya Osaka and become a modern day samurai.
•    Children love the Samurai experience
•    Activities the entire family can enjoy
•    Authentic Samurai costumes and accessories
•    Photos help you remember your adventure, and you can
     share the fun with friends and family
Samurai in Osaka (full body armor (light))