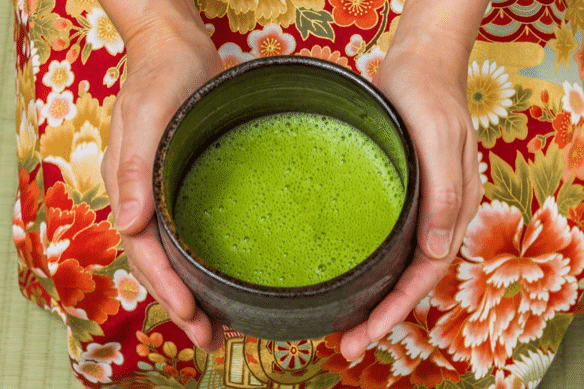 Matcha has become a favorite flavor of several countries, featured in Starbucks drinks and other renowned cafes. It is a ground powder made from green tea leaves, sources mostly coming from East Asia. Powdered matcha differs from the usual tea bags as it is often directly mixed with water or milk. In Japan, traditional tea ceremonies focus on the preparation and serving of matcha, which is drunk as a hot tea. It is also important that matcha should be "ceremonial-grade" as this is the quality standard that qualifies it to be used in ceremonies. Nowadays, matcha has evolved to dyes and flavors found in ice creams, mochi, and lattes.
Tomotcha Japanese Tea
View this post on Instagram
Launched in February 2015, Tomotcha is a food and beverage company that is passionate about tea. They offer free shipping all around the world! The company has had 69 shipments since the start of its founding in 2015. Tomotcha has all kinds of authentic Japanese tea, including matcha. Their products are shipped from Japan and directly to the address of the client. One client has stated how she was impressed with how a packet arrived at the letterbox upon subscribing just that month.
Tomotcha also publishes articles about their tea products to keep subscribers updated on their services and tea launching. They keep their website guests hooked on information when it comes to tea preparation, achieving fulfilling tea taste, and historical facts. The plan starts from $18 inclusive of shipment per month. Subscribers can also opt for the gift option, where clients can choose the quantity of tea they want to order. For other subscription plans or personal preference, their team is just an email away.
Tomotcha Reviews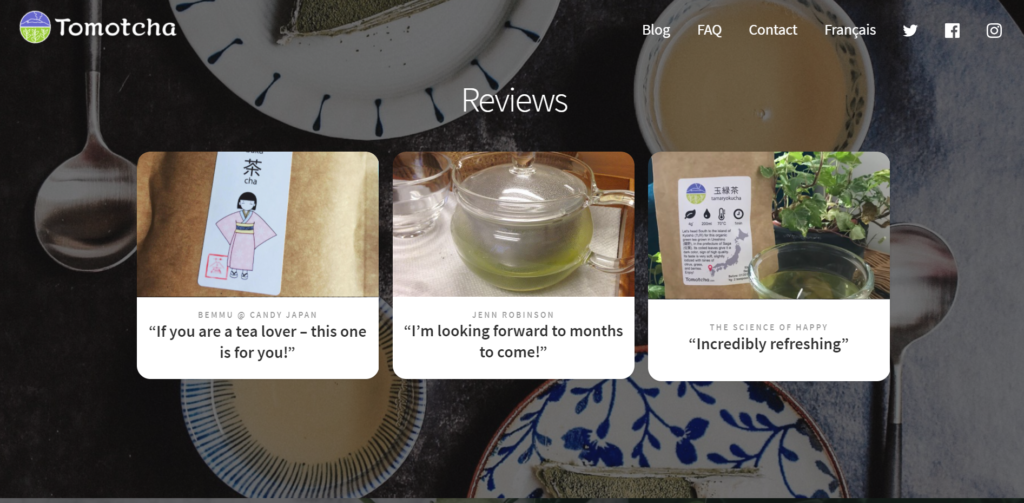 Encha Organic Matcha
View this post on Instagram
Founded in November 2014, Encha is a company that provides tea fans quality and organic matcha. The company has an Encha Organic Matcha Farm in Japan and had its products undergo careful research. Their matcha products include ceremonial grade matcha, vegan latte grade, culinary grade matcha, and other kinds of matcha even fit for baking. The subscription is inclusive of options for discounts so their clients can enjoy more!
On their website, clients can create an account where they can start to choose the package or grade of Encha Matcha. The Encha Subscription Program offers their subscribers 18% off the original price of their products. Often described as having rich matcha, reviews also cement its reputation for having the perfect mixture that makes their subscription worth it. Even celebrities with the likes of Kristen Bell and Olympic players have endorsed Encha!
Encha Reviews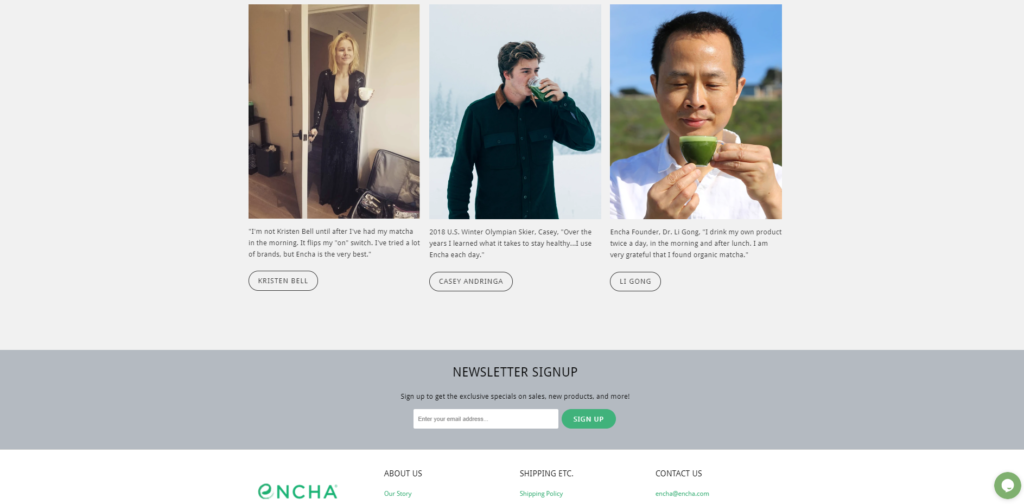 Yunomi Artisanal Japanese Tea
View this post on Instagram
Yunomi is a platform that patronizes small-scale Japanese tea farms and tea producers to a broader audience worldwide. They offer the largest Japanese tea selections and is an instrument in binding culture and language borders with other people who are passionate about tea. Yunomi is translated as "drinking tea" and also translates the same for the Japanese teacup. The platform has Uji Matcha Standard Ceremonial Grade, Green Tea Sampler, and Naturally Grown – Basic Ceremonial Grade, just to name a few.
Yunomi offers specials that give subscribers 30% off of the original prices of their matcha and tea products. What makes Yunomi more surprising is that aside from purchasing delicious and soothing tea taste, discount also applies to tea accessories and gourmet ingredients! Online guests can sign up to receive newsletters and can download their Japanese tea reference guide on their site. Yunomi ships tea locally in Japan and internationally through DHL Express. 
Yunomi Reviews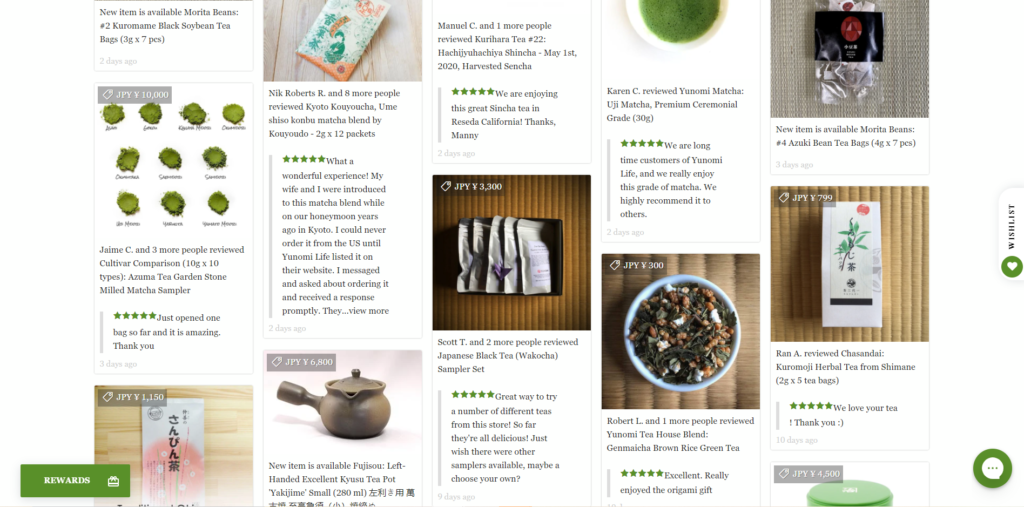 Farm-Direct Mizuba Matcha Green Tea
View this post on Instagram
Started in 2013, Mizuba Tea Co. is a tea company that specializes in matcha. The company takes pride in presenting fresh ways to tea enjoyment, as well as patronizing artisanal Uji, Japan farmers. Mizuba products range from pure and organic tea to ceremonial grade Uji matcha. Aside from delicious tasting tea, ceramics and handcrafted teaware can also be found on their website.
Mizuba Tea Co. ships rich traditional tea from Uji to all around the world. Tea products are shipped within 1-2 days from the day the clients confirm their orders. The company has also been unofficially dubbed by matcha companies as the "Amazon Prime" due to their fast shipments. Subscribers can also opt for gift cards and are welcome to share them with their friends and family. Interested tea fanatics can schedule shipping through their website.
Mizuba Tea Reviews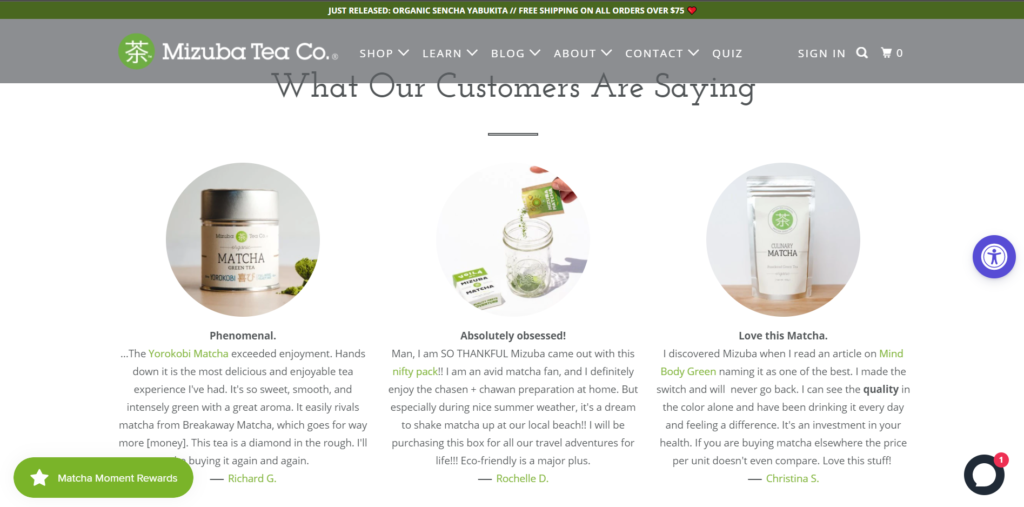 Japanese Matcha Kari Tea Powder
View this post on Instagram
Matcha Kari is a matcha company that sells stone-ground matcha, which is directly sourced from their farm. The company was started by friends who had a mutual interest and passion for Japanese culture and quality standard tea. Matcha products in Matcha Kari are carefully cultivated and processed into the best-tasting matcha. These drinks also come with benefits that are good for the health. Subscribing to their website entitles members special perks and access to different kinds of matcha products.
Subscription starts with making a "Matcha Mix". This is where clients choose what product to buy, which can be bought in a 3-order minimum. All subscribers get a 15% off on all their orders. What makes Matcha Kari more awesome is that there is no required fee when signing up for a subscription on their site! Interested tea fanatics are welcome to order any tea in their subscription plan.
Matcha Kari Reviews

Sorate Japanese Green Tea and Matcha
View this post on Instagram

Sorate is one of the top companies that deliver the finest Japanese matcha and tea. The company also offers exclusive ceramic tea sets. Their products range from Matcha Ceremonial Grade, traditional tea existing way back 17th century, and Matcha Superior, highest-quality matcha in Japan, to Kuradashi Matcha, tea created for the winter seasons. Sorate also offers a glass bottle that also works as a shaker and infuser. Packages vary on the memberships, namely Half-Dose Membership, Full-Dose Membership, and Just Matcha Monthly Box.
For a month, those who subscribed to the Just Matcha Monthly Box will receive tea accessories like a portable glass bottle, wooden teaspoons, and the matcha itself. For the Half Dose Monthly Box, subscribers get 100 grams of green tea, tea accessories, a glass bottle, and matcha. Increased grams of green tea is for those who subscribed to the Full-Dose Membership in addition to tea accessories, matcha, and the Sorate glass bottle. Deliveries are packaged from their farm in Japan and are shipped on the second Tuesdays of the month.
Sorate Product Snippets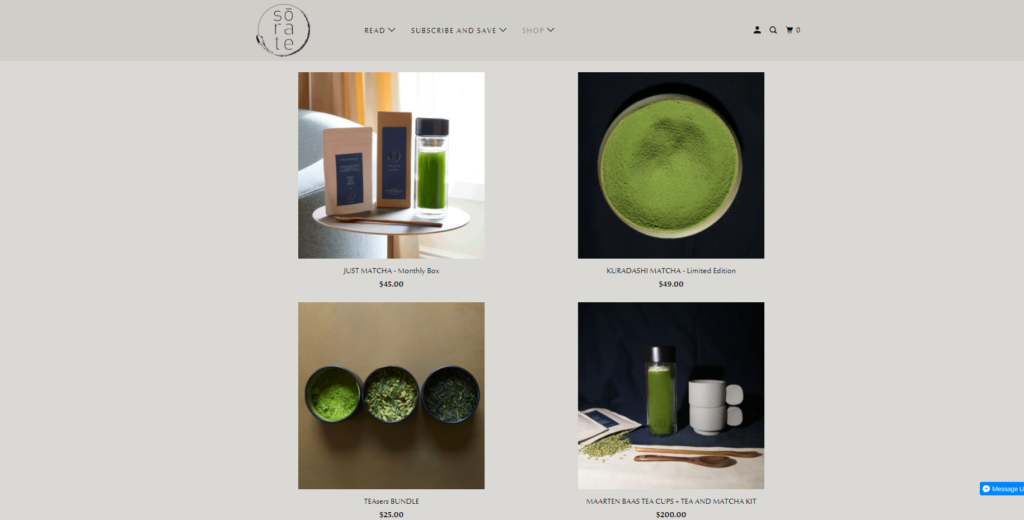 Matcha Source
View this post on Instagram
Founded in 2006, Matcha Source is a matcha company that offers a guide for its buyers and matcha first-timers. Matcha Source only gives quality and great-tasting products made from authentic tea leaves. Their subscriptions offer a wide selection of tea, where clients can order the matcha of their choice. The good news is that their matcha delivery is free every eight weeks. Subscribers automatically receive new packages every other month.
If tea fans are a bit overwhelmed on what package to subscribe to, matcha source has a quick guide to help in deciding. Matcha lovers who use bamboo whisks for preparation are recommended to try Kama Matcha or Morning Matcha, while Gotcha Matcha is for those who adore smoothies and lattes. Subscribers also have the option to give their subscription as a gift!
Matcha Source Reviews