Japanese food is loved all over the world. There isn't a city on earth without a sushi restaurant. Kobe beef is regarded as a slice of delicate meat. Japanese desserts are considered the most delicate and delicious sweets in the world.
When people visit Japan, they come for the culinary and cultural experience. In Japan, you can eat at some of the best restaurants in the world, You can also snack on street side delights that will make your mouth water.
If you are looking for a real experience in Kyoto, there is nothing better than trying your hand at preparing your own Japanese meal. A Kyoto cooking class is a rewarding experience.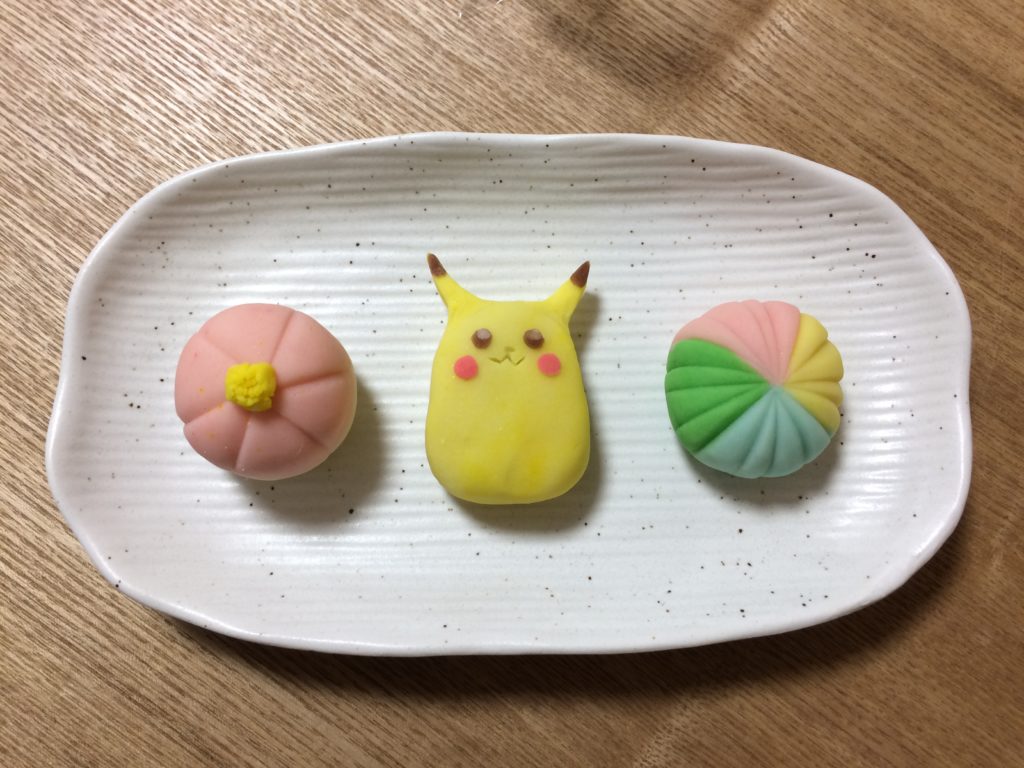 If you have ever experienced a Japanese Tea ceremony, you will be aware of the delicious sweets that are served.
The delightful snacks you find at a tea ceremony are not only delicious but beautifully presented. When you visit Kyoto, you have the opportunity to make your own Japanese sweets and have them served as part of your tea ceremony.
This is a unique experience in Kyoto. Offered by Maikoya, one of the leading cultural spaces, and Japanese experience centers in Kyoto.
At Maikoya you will learn how to make intricate Japanese sweets, the traditional way. It is only in the last 200 years that processed sugars have been used in Japan. This makes Japanese sweets unique and very special.

The sweets of Japan
There is a big culture in Japan for preparing delicate sweets as part of a tea ceremony. Each season the type of sweet will change. This will make your Japanese sweet making experience different from every season.
This is one of the most enjoyable experiences in Kyoto. You will get to wear a traditional Japanese outfit and work in a beautifully decorated room. Your expert, English speaking teacher, will show you how to make Japanese confectionery and prepare Japanese tea.
Your class lasts 90 minutes before you sit down and enjoy the sweets and tea you have prepared. The experience has been designed to be fun and informative. You will need to book in advance, as this is one of the star attractions in Kyoto.
If you don't have a sweet tooth and consider yourself an aspiring chef. How about taking a Japanese cooking class.
At Maikoya you can get expert training from a talented Japanese chef. After you have prepared your meal, under expert guidance. You can relax in beautiful surroundings and enjoy your meal.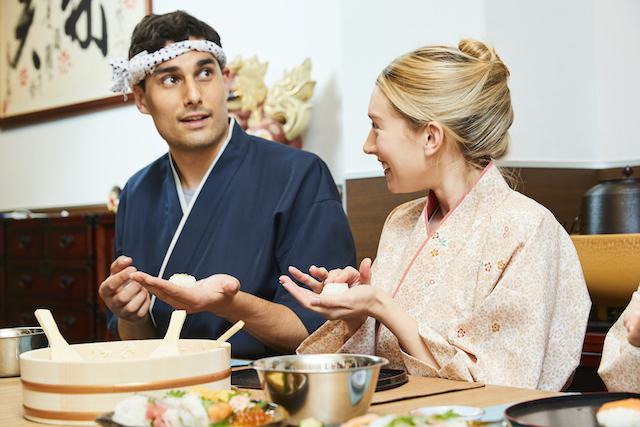 Kyoto is known as the food capital of Japan, and there are many dishes famous in the area. Japanese food is known for its fresh ingredients. During your cooking class, you will learn how to select the best ingredients. What utensils to use and how to prepare delicious and authentic Japanese food.

Maikoya Cooking School Kyoto
This is one of the best cultural experiences in Kyoto, as you can take your recipes home and prepare them for friends and family.
All cooking classes take place in the excellent kitchen at Maikoya Kyoto, and all food is served in a traditional dining environment that is sure to impress.
The Maikoya tea ceremony and cooking experience have a five-star rating with Trip Advisor and can be booked through the Maikoya website. For directions click here
With a base in Tokyo and Kyoto, Cooking Sun offers cooking classes and food tours. In Kyoto, they have an impressive kitchen where you can join many cooking classes. Each day they have a morning Bento class and an afternoon Izakaya Class. The class teachers are all Kyoto locals with a passion for food and the local community.
The morning Benzo class will teach you about tempura, sushi, and miso soup. Once you have finished cooking you can sit down with the other students and enjoy the meal you have prepared.
The afternoon Izakaya class is tailored more to restaurant dining. During this lesson, you will prepare two or three dishes before sitting down to enjoy them.

Cooking Sun Bento Class
Then it is back in the kitchen to make two more meals. If you have a big appetite and love cooking, this is a fantastic experience.
If you don't consider yourself a chef and are more of a food lover, then Cooking Sun organizes food tours around Kyoto. Your guide will take you to the best local eateries in town. While telling you all about Japanese food culture.
If you ever wanted to cook Japanese food in someone's home, then HARU cooking class is the place to visit. This is home cooking, in a traditional family house.
The owner Taro and his family will make you feel at home from the minute you walk through the door.
This is a great place to learn about food and culture. Taro will give you a real insight into how the people of Kyoto live. Even if you have no interest in cooking, this is a fun experience. Taro is a fantastic host, and you are guaranteed a lovely home-cooked meal.
You can attend one of the two cooking classes. One is for vegetarians and the other for meat lovers. Both classes last the same amount of time, although the prices do vary due to the ingredients used. The meat cooking class is about the preparation of Kobe beef.
The vegetarian class will concentrate on the preparation of five dishes. If you are a vegan, be warned. Although you will not eat any fish. Fish stock is used for the soup.
Taro is a believer in using local and seasonal ingredients. You will need to make advanced bookings for this class.