Kyotango is a coastal city located in the northernmost part of Kyoto Prefecture, bordering the coast of the Sea of Japan. Known for its deliciously fresh seafood, Kyotango is notable for its own brand of snow crab called "Taiza Snow Crab". This delicacy has attracted tourists and curious foodies all over as it is said to be the best in quality and taste. Besides the seafood, a leisurely stroll along the pristine, sparkling shore would bring a small respite from the rush of traveling from the city. 
Kyotango Onsen is not near the downtown Kyoto area and it may take you more than 2.5 hours to get there from central Kyoto. Near the onsen area you will discover Amano Hashidate, arguably the most scenic place in Japan with rich history. Japanese people consider the Amano Hashidate sandbar as one of the three most scenic places in Japan along with Miyajima Island and Matsushima Bay. Chionji Temple nearby has one of the most famous wooden gates in Japan which took more than 8000 carpenters and 7 years to finish.
Famous Onsen Ryokan
True to its tranquil atmosphere, it is not difficult to find a ryokan to fit one's preference: Hot spring baths and rooms with a view of the ocean or the mountains, outdoor baths so you can soak in the sunset or enjoy a peaceful evening in a more intimate garden setting. Kyotango Onsen can be accessed from Kinosaki Onsen Station and Kyoto Station.
View this post on Instagram
Some of the accommodations available in Kyotango are over a hundred years old, like Taiza Onsen Sumihei which is a ryokan established in 1868. The inn preserved its traditional interiors and fixtures in the guest rooms for over a century as well as private en-suite baths and public indoor and outdoor baths. Nearby sites are Yuhigaura Onsen hot spring, and the Takeno beach.

Established in 1928, Shorenkan Yoshinoya is a traditional Japanese inn that features a shared lounge and guest rooms with a seating area. An Asian breakfast is served every morning to those who stay at the inn. The ryokan is also nearby sites like the Takeno Shrine and the Onaru Burial Mounds.

For a more Western-style stay, there is Kashoen Hanare Fuka, an inn that overlooks the ocean with its terraced guest rooms. The rooms also come with their private open-air baths. Kashoen Hanare Fuka also serves Japanese cuisine and a sought-after crab dish, especially in the winter.

A short walk from Yuhigaura Beach, the onsen ryokan Kaikatei Hanagozen offers traditional Japanese guest rooms and natural hot springs in some of the rooms where guests can unwind during their stay. Their dishes are made from locally sourced ingredients, with seafood and vegetables as their big stars in the recipe.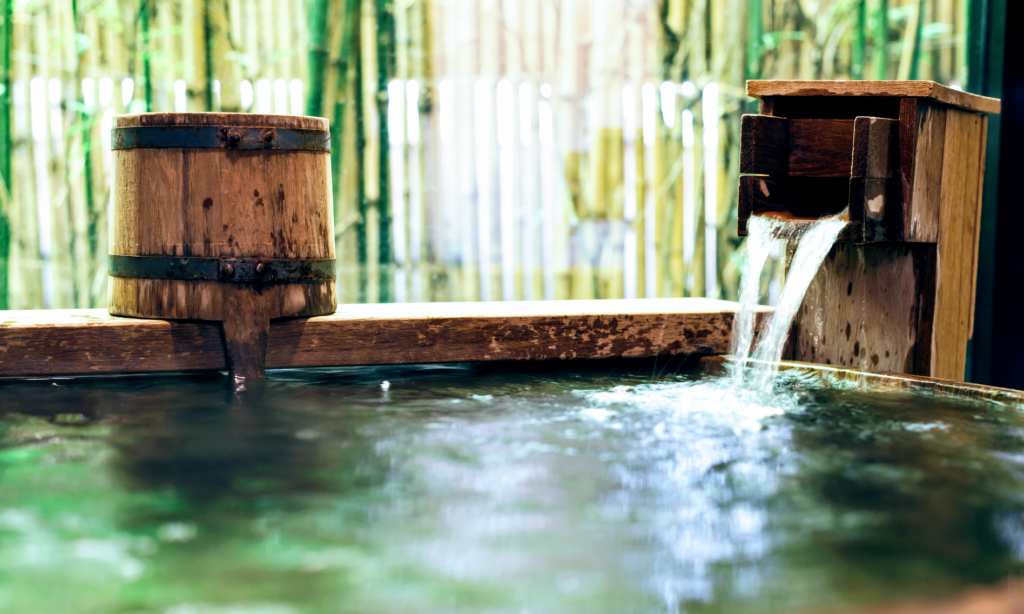 Nearby, Kaikatei Shihokaku can also be found, overlooking the ocean and private hot spring baths with water sourced from natural hot springs in some of the rooms. The ryokan offers guests traditional Japanese cuisine, which is served during breakfast and dinner, with dishes featuring local seasonal produce and seafood from the peninsula.
Kyotango Onsen Video
Kyotango Onsen Location