Osaka is a food city with many cooking experiences. You will find many agents offering food tours and classes. They often charge a large commission. We have selected the best cooking experiences in Osaka. You can book all of these courses directly.
Osaka Delicious
Osaka Delicious offers cooking classes with a good reputation. Unfortunately, their website is in Japanese. If you have the time to translate the pages you will find this to be a good cooking school.

Osaka Delicious
If you are looking for a cooking experience where you can learn the basics and get a greater understanding of the ingredients used. Osaka Delicious is a good option. They have day time and evening classes, covering most areas of Japanese cooking.
Maiko Sweets and Cake Making Experience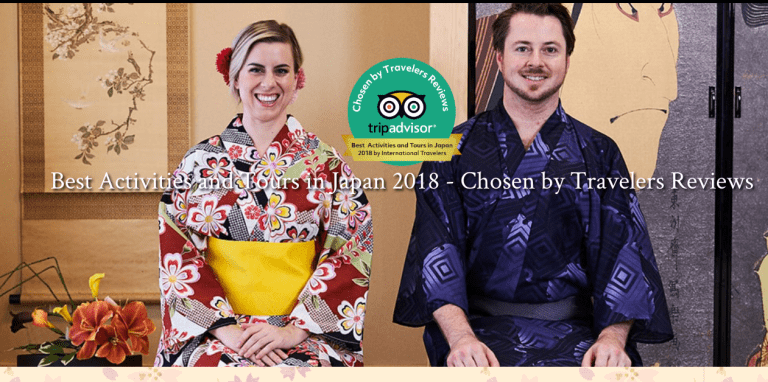 Most cooking classes in Osaka concentrate on beef, sushi or Okonomiyaki pancakes. At Maiko, you can learn how to make traditional Japanese cakes. This Osaka cooking experience featured highly in our Family Experiences Guide.

Japanese Sweets
The tuition you receive is expert and something any aspiring chef will love. The Maiko sweet making class has been designed to be fun and informative. This experience is receiving five-star reviews on Trip Advisor.
Maiko Cooking Class Beef and Sushi
Many people believe Japanese cooking is difficult. With a little expert tuition and time any aspiring chef can prepare a delicious Japanese meal. At Maiko cultural hub Osaka. You will find a team of expert chefs ready to teach you the secrets to a fantastic Japanese meal.

Sushi Master
All classes take place in their excellent kitchen. Your meal will then be served in a beautiful dining room. Making this a Japanese meal you will never forget. You will find four excellent classes to choose from.
The expert instructors speak fantastic English and give private tuition. Maiko is one of the best cooking experiences in Osaka and has five-star Trip Advisor reviews.
Osaka Street Food
If you ever wanted to understand the mysteries behind Japanese street food. The Osaka street food class is a good introduction. You will learn the basics of Japanese street cooking. The class lasts approximately two hours

Osaka Street Food
Your meal is served with brown rice and green tea. If you are looking for something more general and would like a few hours of fun in the kitchen, this is a good cooking experience.