Kyoto's tea ceremonies are truly a must-try and one of the best experiences you'll ever have in your lifetime. After all, Kyoto is Japan's cultural capital and home to a trio of primary tea ceremony schools. Whether you're admiring the autumn foliage or the cherry blooms, the tea drinking ritual in Japan's ancient capital is memorable and fascinating experience.
Want to experience this wondrous Japanese tradition in English? Then, check out these amazing locations for tea ceremonies in Kyoto, Japan.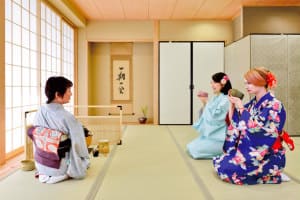 There's absolutely no better place to experience an English tea ceremony in Kyoto than Maikoyo. Rated as the top tea ceremony in Kyoto, guests of Maikoya will get to learn the ritual's history and culture while wearing an authentic kimono. As their hosts, not only are their they extremely friendly, but they speak fluent English a well.
To top it all off, they offer an array of cultural activities that can be paired with your Kyoto tea ceremony, such as, calligraphy and origami lessons, and even Gion walking tours. You can even have a tea ceremony with a real-life maiko (geisha apprentice) here. ***See more Instagram photos *** Location and reviews of this place
You'll get to savor green tea leaves in Japan served with sweet wagashi at this Kyoto store. They follow the Urasenke style, which changes the furo and ro based on the country's season. Additionally, the owner speaks English fairly well, and will make you feel at home. But, compared to other spots for Kyoto tea ceremonies, it's a little pricey. ***See more Instagram photos *** Location and reviews of this place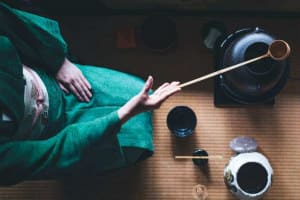 Camellia is located perfectly near Ninenzaka, which is a renowned district for most visitors of the Kiyomizudera Temple. The area's traditional streets exude an old Japanese feel, but it may be a little difficult to spot the place because it's located on the street's dead end. As their guest, they will let you create your own tea. Camellia also offers the option to join the Kyoto tea ceremonies while wearing a kimono at a different location. ***See more Instagram photos *** Location and reviews of this place
The lead host, Masumi-san, has been, for over 3 years, conducting Kyoto tea ceremonies. The tea ceremony explanations have been done properly oftentimes by just the host or sometimes with a translator. Booking a tea ceremony here is somewhat difficult since you need to use a Paypal account or reach out to them via phone. There are discounts for those traveling in Kyoto with kids. ***See more Instagram photos *** Location and reviews of this place
Located less than 10 minutes from the Yasaka Shrine, this brown house offers Kyoto tea ceremonies every day. En Tea Ceremony has a pretty convenient location and their pricing is reasonable and okay. On the low side, it doesn't provide a ton of explanations of the traditions of the Kyoto tea ceremonies. ***See more Instagram photos *** Location and reviews of this place
Ran Hotei is a decent tea ceremony spot that practices the more laid-back ryurei style, which uses chairs and tables instead of sitting on the floor. In addition, it has a full-on café with bagels, homemade curry, coffee and teas. It's not a bag place, especially if you're looking for something a little more than a wagashi sweet and a cup of matcha. ***See more Instagram photos *** Location and reviews of this place
With this guided tea ceremony, you'll get to create your own wagashi sweets and tea, and eventually savor the fruits of your labor. You'll grind tea leaves in an old-fashioned stone mill to create matcha powder. Afterward, you'll create ohigashi sweets out of compressed wasabon sugar. It has a lot of explanations, but it doesn't dive deep into the history and culture of tea ceremony in Kyoto. ***See more Instagram photos *** Location and reviews of this place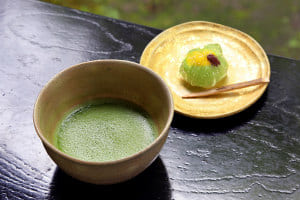 Conveniently located across Byodoi-in temple, Taihon-an is a decent little teahouse managed by the Uji City Government. It offers match as well as other traditional Japanese sweets. You may experience their tea ceremony, but you'll have to book at least 3 days in advance. ***See more Instagram photos *** Location and reviews of this place