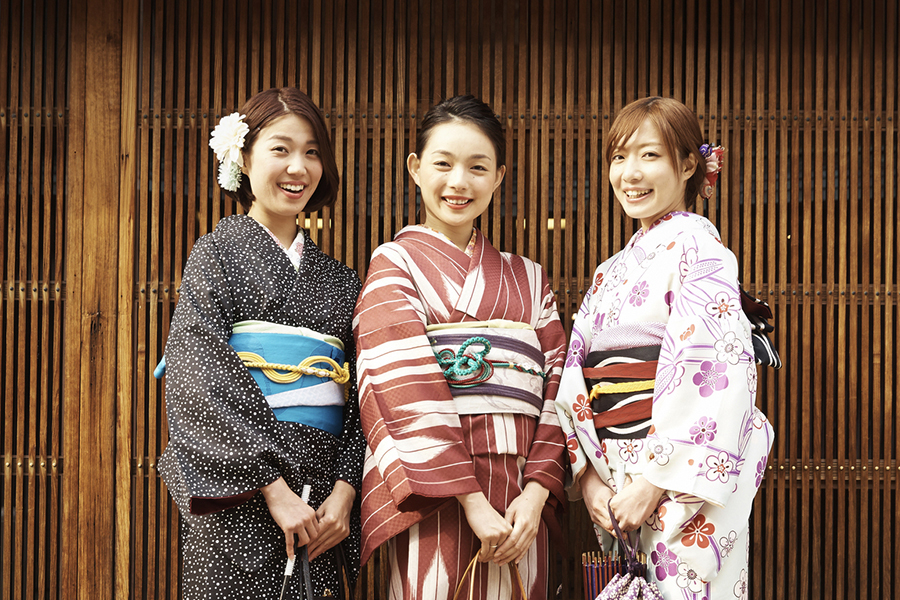 Japan is a country full of traditional relics and advanced technology, balancing two different factors at the same time. It is also a place full of tourist attractions and sought-after cuisine. Kyoto is especially known for being the cultural capital of Japan. Most of its destinations are listed by UNESCO as World Heritage Sites. However, imagine what a Japanese trip is without photography? Before getting overwhelmed with how to document once-in-a-lifetime events, here is a list that shows the best photography services in Kyoto.
Esperanto Kokoro Kyoto Okazaki Studio
View this post on Instagram

ESPERANTO is one of the biggest studios in Kyoto. It is located near Nanzenji and features photography equipment and space that resemble a movie set. Guests can also opt to have their photographs taken in areas nearby the studio. ESPERANTO features a Kokohime plan where guests are photographed wearing a kimono. They have staff in charge of makeup and hairstyle, which contribute to a better and more stunning photo.
Maiko-Henshin Studio Shiki
View this post on Instagram
A maiko is an apprentice of a geisha. A maiko is a person who has undergone training to master the art of elegance and Japanese arts, which is no wonder why people become a fan of the look. To experience the maiko transformation, guests can go directly to Maiko-Henshin Studio Shiki, a studio located near Ninenzaka. The studio offers packages and plans that are inclusive of photography, studio photography, and outdoor photography. What is more worth it is that guests receive their photos in a photo album! Services are also flexible to men, who can become a samurai, and to children in specific sizes.
Studio Kokoro
View this post on Instagram
Located in Arashiyama, Studio Kokoro is a photography service in Kyoto that aims to stir excitement in a Japanese trip. The studio offers a high-quality makeup look and transformation to their clients and presents advanced shooting technology. Studio Kokoro patronizes Japanese culture by dressing their clients in a kimono. These photoshoot sessions are done at 13 different shrines in Kyoto.
LS Creative Studio
LS Creative Studio offers photography services with their advanced equipment, like using the latest cameras and technology. Their services range from advertising and promotional videos to product photography and family pictorials. When planning for a visit, be sure to bring the whole family so that more memories can be captured for a once-in-a-lifetime Kyoto experience.
Photo Taiken Japan
View this post on Instagram

Photo Taiken Japan was founded by a Swedish Photographer named Jens Madsen. The studio offers photography plans in Arashiyama and Gion and an Oiran photography experience. Their Arashiyama Plan consists of photoshoot sessions paired with sightseeing in top tourist destinations. The same goes for their Gion Photo Plan, where guests can stroll around shrines and iconic streets. Their Oiran Studio Experience comes with hairstyling and makeup, kimono, and beauty retouching.
Gion AYA Maiko & Geisha Makeover
View this post on Instagram
Gion Aya Maiko & Geisha Makeover is a studio that patronizes Japanese culture through photography. These photo sessions are a must, especially for those who have come for a short visit. The studio offers different photo plans and packages that range from dressing into a geisha or maiko to couple studio and outdoor shoots. The female can dress up as either a maiko or a geisha, while males can dress up as a samurai.
Photo Studio Monica
View this post on Instagram
Photo Studio Monica is a popular photography studio near Kodaji that has gained recognition both in countries South Korea and Taiwan. Clients can dress up as an Edo Period Courtesan, also referred to as the Oiran, that comes with amazing hair and makeup transformation. Their photography offers matching kimonos that range from traditional to modern designs. Photographers will also guide clients in posing for photos.
Yume Koubou
View this post on Instagram
Yume Koubou is a photography studio with a branch located in Gion and other branches, that stretch throughout Kyoto. Here is where clients can transform into a maiko, a geisha apprentice, or a professional geisha. The studio does the transformation in detail, from the wig to the makeup. Men and children are also invited to try out their services, which they surely will enjoy.
Toei Kyoto Studio Park Costume Photo Shop
View this post on Instagram

Toei Kyoto Studio Park is not the usually enclosed area for photography services. It is a theme park where guests can experience jidaigeki or period dramas. The park has a costume shop where guests can wear authentic Japanese costumes meant for movies and television. The outfits range from maiko to ninja costumes. Guests can also opt for wigs and makeup, each starting with a different package price.