Content
---
Top Attractions
There is a secret date spot for Japanese lovers in Arashiyama! You can also visit temples, check out the bamboo grove and feed wild monkeys all at the same place.
Tip
Visit the grove early in the morning or late in the afternoon to avoid the crowds!
This area is outside the downtown area and has a lot of stops at temples and shrines so it's best to explore it for half a day. There are a lot of cafes and restaurants around the area so there's no need to worry about snacks and food.
Most pictures of the forest can't hold a candle to the real thing. What you see on the web is just a fraction of the magical experience, so make sure you add this to your itinerary!
 According to Time Magazine, CNN Travel, and Lonely Planet, the traditional tea ceremony in Kyoto is a must-do bucket list item. Maikoya is a spectacular start for your tea ceremony experience, whether you're new to it or not! You can even rent out a kimono for the tea ceremony and a stroll around the streets of the Gion Geisha District in Kyoto.
Their tea ceremonies cater to a number of groups from families with kids, casual tea ceremonies, and kimono tea ceremonies. You can also rent kimonos at Maikoya and then check out famous Sakura spots in Kyoto wearing a kimono like locals. BOOK TEA CEREMONY with 20% DISCOUNT.
If you're on your honeymoon, the Maikoya staff may even have a surprise for you! So make sure you book their Honeymoon Photo Shoot and Special Lunch.
Tip
 Maikoya staff can teach you where to get the freshest matcha tea and beautiful antique tea bowls! You can also ask about the best places to visit in the neighborhood. 
The Samurai and Ninja Museum, which located right next to the Nishiki Food Market is a must-add to your itinerary. The museum showcases samurai armors, weapons, ninja outfits and many artifacts. The basic ticket comes with free tours in English and there are optional experiences such as training like a ninja or samurai, watching a samurai sword show, and even trying on costumes!
The museum also has exhibits from the Edo Period from samurai and ninja families, along with real katanas! You can even book a lesson to try them out with the Tameshigiri or Sword Cutting lesson–this is the only event that you can use a real samurai sword. All the workshops and classes use model swords so even kids can participate.
Tip
If you can't decide on the packages, book a Basic Ticket to get a taste of what they have to offer.
The Fushimi Inari is one of the most visited spots in Japan! This is a great spot to go hiking and look for the hidden bamboo forest. Despite the high altitude, there are a number of cafes, tea shops, and noodle shops along the way.
Fushimi Inari has many attractions and spots of interest besides the 10,000 torii gates. You can find attractions to visit just a short walk away from the main shrine like the famous Tofukuji Temple and the Gekkeikan Okura Sake Museum which used to be a sake factory.
Tip
You must go there earlier in the day to beat the crowds!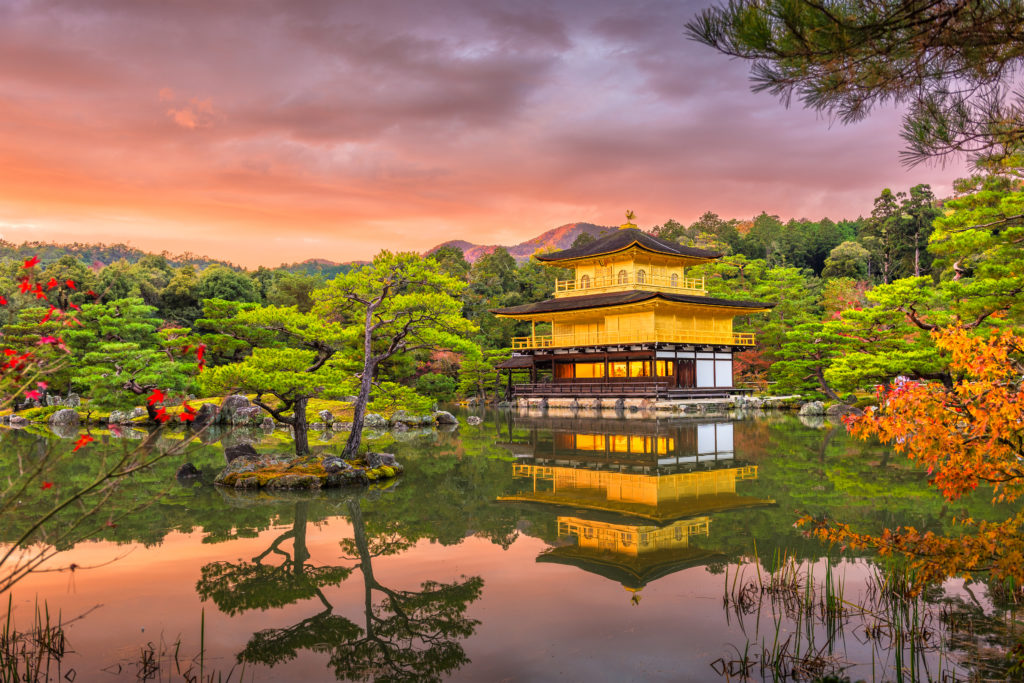 The Kinkakuji Temple is by far the most famous and the most picturesque temple in Japan! Catching sight of the gold-covered structure is an almost surreal experience–but the building is only covered in gold leaf for the top two floors.
The temple is open from 9 AM to 5 PM. Make sure to arrive a few minutes before it opens so you can avoid any crowds! You can also visit around 4 PM since the tourists start thinning out before closing time.
The Golden Pavilion is outside the city and you can't actually enter the building, so there's not much to do besides strolling around the garden.
Tip
 I would sometimes skip visiting especially during peak seasons as the buses would be too crowded for me and I have to take a taxi.
See what people are posting about this place.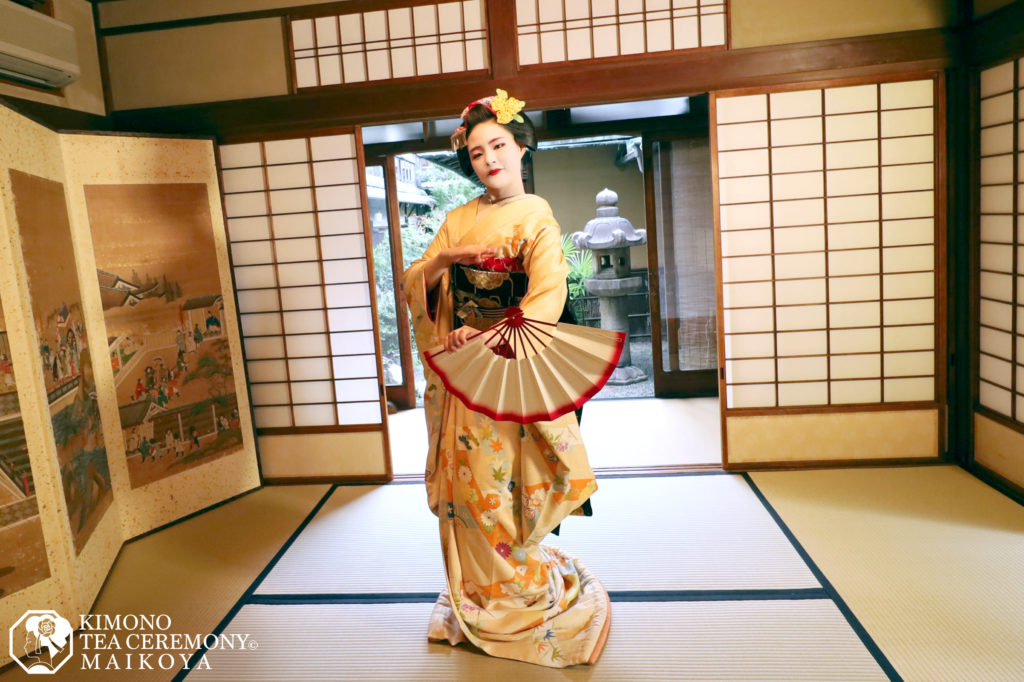 Gion District is well-known for its geisha culture and is a must-see destination in Kyoto! The geisha are called "geiko" in the Kyoto dialect, and their apprentices are called "maiko". There are fewer than 200 geikos in Kyoto and it can be difficult to witness a show of their talents in traditional arts.
Luckily, you can book a tour that includes meeting with a geisha! If you were interested in the tea ceremony item from before, hit two birds with one stone by booking Tea Ceremony in Kyoto by Kimono Tea Ceremony Maikoya. There are a variety of packages that we have to offer! You can even try being a geisha for a day to see what it's like wearing their makeup and eye-catching accessories.
Tip
If you are lucky, you may be able to see a real geisha or maiko anywhere on Hanamikoji Street between 6 and 8 pm when the geishas are on their way to work. Please respect their privacy and remember, they are not objects.
This is a beloved tourist spot in Central Kyoto!
The Kiyomizudera Temple main hall is completely made of wood! There is not a single piece of metal or nail that supports the structure. The temple is said to be named after a sacred water fountain that grants anyone who drinks from it the gift of health and longevity–"Kiyomizu" means "clear water".
Just behind the main temple hall, you'll find a shrine dedicated to the god of matchmaking and love. Legend has it that if you can find the two secret stones and walk from one to another your eyes closed your wish for love will come true.
Take note! The temple gets a lot of visitors and often undergoes structure maintenance.
Tip
Kiyomizu temple is right next to the historic Yasaka shrine and only about a 10-minute walk from the Gion Geisha District. Kiyomizu temple is right next to the historic Yasaka shrine and only about a 10-minute walk from the Gion Geisha District.
Kiyomizu temple has an amazing night view and night illuminations during most of the year. Don't forget to check the historic streets and teahouses in the ninen zaka and sannen zaka areas which are right next to the temple. Recently Starbucks and Hard Rock cafe opened branches in traditional buildings, not far from the vicinity.
Nishiki Market is called the Kitchen of Kyoto and has more than 100 types of food to try! This is recommended for foodies and as a destination for rainy days. The market is also next to the Kyoto Samurai & Ninja Museum.
This is where the chefs of local izakayas and renowned sushi restaurants come early in the morning to pick up the best catch. You can find many things to try from fried tofu dumplings to black sesame ice cream. With more than 600 different types of fresh food to try and countless food stall types of stores, the Nishiki market is heaven for food lovers. Some notable places are the Sengyo Kimura Fish shop that was established in 1620, Aritsugu Knife Store run by one of the most famous blacksmith families of Japan and a 100 year old Daiyasu Oyster shop towards the end.
My most favorite is the baby octopus comes with a fried egg. I highly recommend trying it!
There are many other types of food to try including but not limited to:
Marinated maguro sashimi on a stick
Soy milk donuts
Grilled shrimp and mackerel on a stick
Green tea ice cream
Pickled eggplants
Dried seafood snacks
Japanese fried tamago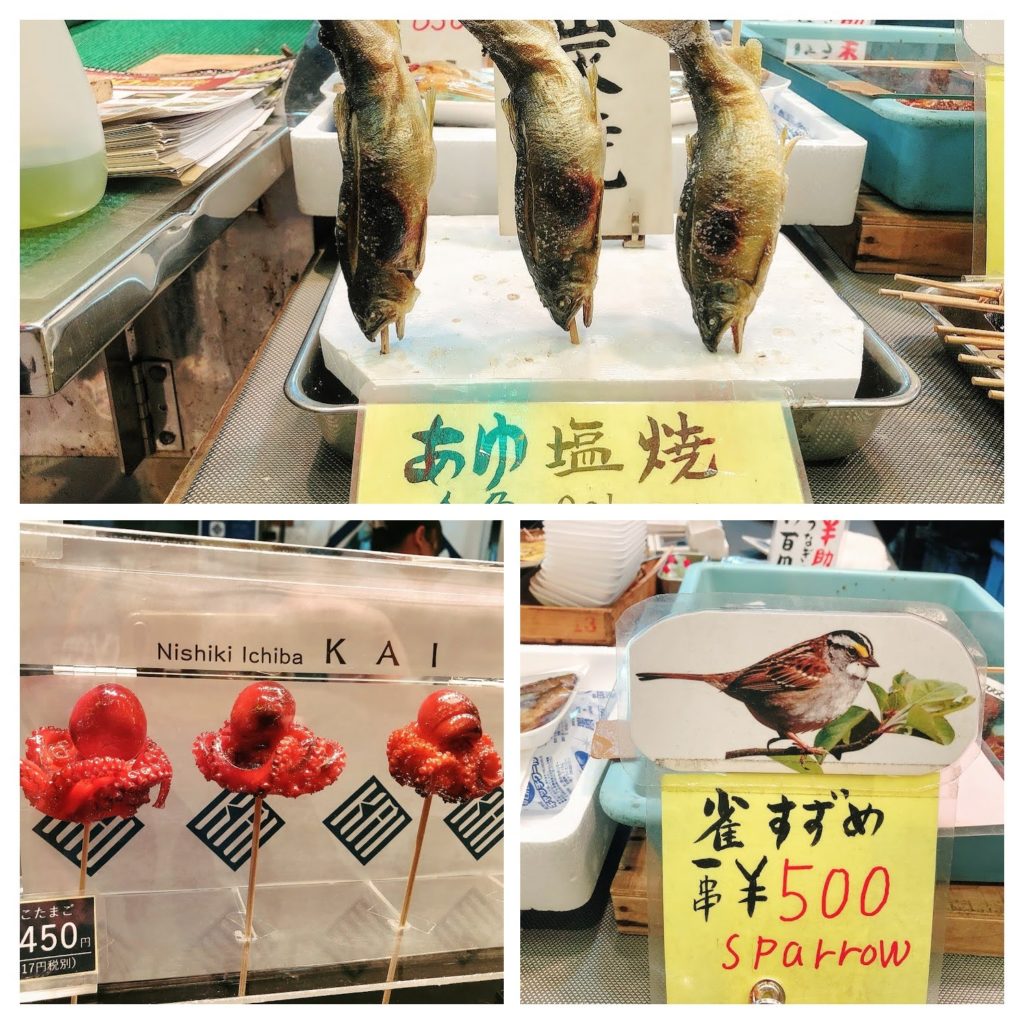 If you are not a fan of seafood, there are many places that serve red meat including  Kobe beef.
"Onsen" is the Japanese word for hot spring while "sento" is a public bath. The difference between them is that an onsen has multiple beneficial minerals and passes the strict requirements for hot springs in the country.
Typically, visible tattoos are not allowed in the onsens and public baths because of their association with the Yakuza. However, there are a number of tattoo-friendly onsens around Kyoto that provide exceptional service!
Remember! There are no onsens in downtown Kyoto, but you can find multiple sentos or public baths instead. If you want a hot spring with mineral waters, then you need to go outside of Kyoto City such as Kurama onsen or Arima Hot Spring. If you are okay with any public bath, I recommend Nishiki-yu in the downtown area or Goko-yu near the Gojo area.
Unfamiliar with onsens and public bath culture in Japan? Take a look at our guide so you can avoid the culture shock!
In Japan hot springs are called "onsen" and it is illegal to call a public bath "onsen" if it does not have natural hot springs with certain minerals.
For most foreigners though, it does not matter if it is a public bath (a.k.a sento bath) or onsen. After all, the traditional setup and the experience are pretty much the same.
Tip
Many ryokans and hotels have a traditional-style public bath! You can book an onsen-ryokan to get double the experience of a traditional Japanese inn and a relaxing hot spring bath.
Legend has it that if you can crawl under the huge stone you will dispel bad spells forever.
In Kyoto, almost all couples take their wedding pictures near the Yasaka Pagoda, right next to Ninenzaka.  You can also visit the historic Yasui Kompiragu shrine nearby. People often purchase colorful balls to make a wish or crawl under the huge round rock to dispel bad luck.
Whenever I have guests, I always take them to this area and it is always a hit. Luckily the place is not far from the Kiyomizu temple area and the Gion area, so you can easily add the Yasaka Pagoda to your itinerary.
Tip
The Yasaka Pagoda is located close to a number of attractions in the Higashiyama District. You can create a short walking tour from Kiyomizudera to the pagoda and pass by many old-style shops, cafes, shrines, and temples: Chionin, Shorenin, Heian Shrine, and go further to Nanzenji, the Philosopher's Path, and the Ginkakuji Temple.
#11 Night Food Tour at Pontocho (先斗町)
This is Kyoto's liveliest bars & restaurants street which is also the 2nd largest geisha district in Kyoto. Best spot for things to do at night.
Wherever you go in Kyoto, you will always see the beautiful Kamogawa River running along the middle of the city. In the city center, right near the riverbank, you can find the narrow alley called Pontocho (先斗町) that runs from Shijo-dori to Sanjo-dori. This used to be a place where merchants would sell goods from Osaka.
Today, Pontocho is one of Kyoto's most visited areas for its wide range of dining options, from street foods or yakitori to local and modern cuisine. The lively street is not only littered all the way with bars and restaurants but is also the 2nd largest geisha area! Make sure to look out for them as they head in and out of the local teahouses. You'd often find apprentice geisha, known as a maiko, heading off from one job to another.
This is also a great place to head to when you're looking to enjoy and explore the nightlife in the city. A sports bar-type pub or hub where you can meet and make friends with friendly locals!
Tip
If you prefer, there are also different cuisines available in the area: Italian, Chinese, American, to name a few. Most establishments offer their services in English as well to make it easier for visitors who don't speak fluent Japanese.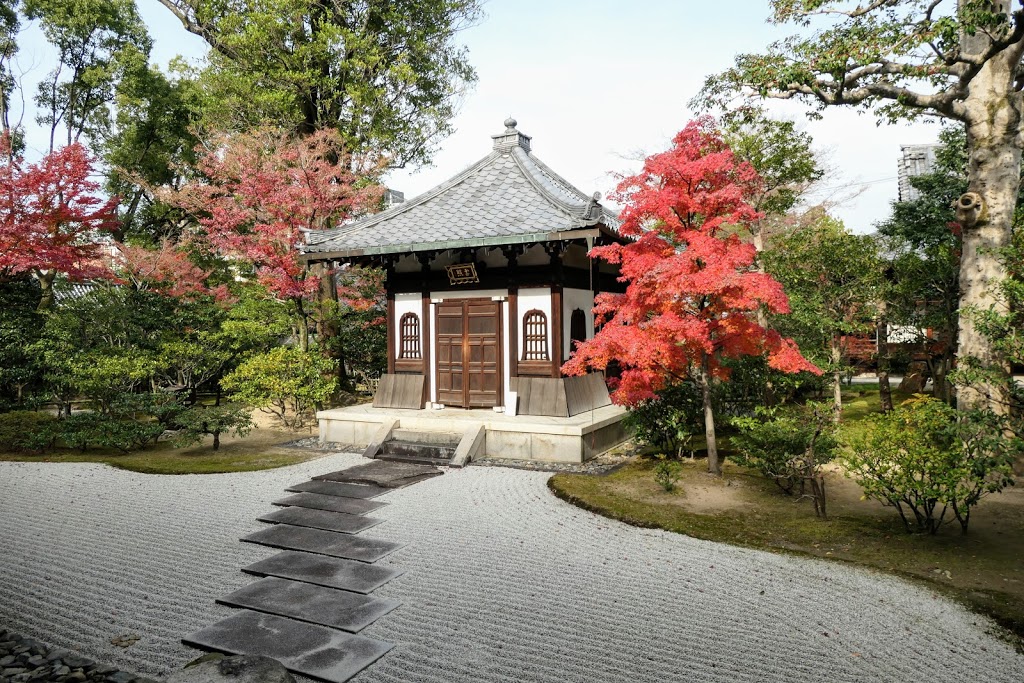 Each Japanese garden element has special meanings (e.g. pine trees: strength; circle-shaped pebbles: waves in the ocean and the transience of life; turtle stones: longevity) Top 10 gardens listed below.
Many people come to Kyoto to escape from the hustle and bustle of big cities but then face the hordes of tourists at main sites. Luckily Kyoto is home to a number of tranquil Japanese gardens some of which are just a walking distance from the downtown area. The meanings wary but both rock gardens and Tea ceremony gardens meant to bring a miniature version of nature in your backyard. Big rocks represent mountains, small rocks represent hills, pebbles shaped as circles represent waves in the oceans.
As a Kyoto resident, these are my most favorite Japanese gardens and ideal to visit if you are short on time:
Kenninji near the Gion area.
Kodaiji near Kiyomizu temple.
Shosei-en near the Kyoto station.
If you're staying for more than 3 days in Kyoto or visiting the northern part of the city, I recommend dropping by these spots to take a break from all the busy tourist areas:
If you're staying for even longer or about a week, you can add these gardens to your itinerary as well:
Saiho-ji Temple, as UNESCO World Heritage Site
Enkoji moss garden
Isuien, the old Imperial tea garden in Nara
You can book a hassle-free tour of the Ken'ninji Temple here! 
Tip
A majority of the gardens in Kyoto also hold tea ceremonies or shorter tea tasting! Make sure to check if the gardens you're visiting offer this relaxing experience.
Drop by the zen garden when you visit the Golden Palace. This is a UNESCO World Heritage site and the most calming zen garden in my opinion.
Ryoanji means the "Temple of the Dragon at Peace". It became internationally famous after Queen Elizabeth visited the temple in the '70s. This zen garden has 15 rocks placed in a rectangular area but mysteriously you cannot see all 15 at once from any vantage point. It is presumed that the circles on the sand represent waves, small rocks represent hills, big rocks represent mountains and the moss represent the forest on an island.
Don't forget to check the historic water basin in the backyard! Maikoya also has a walking tour available if you prefer to have a guide.
Tip
Besides the garden and trails around the area, you can also try the Yudofu or boiled tofu, which is a Kyoto specialty, or order drinks and other dishes.
The Kifune Shrine is not in the city and located far from the downtown area! This site is not usually found in popular guide books because it's a little out of the way. However, I highly recommend visiting as most of my guests enjoy their time here! During winters, you can have an amazing view of the orange lanterns in the snow. For the spring and summer seasons, you can have a picnic in the floating cafe.
This is a fun way to enjoy the view of nature as you try the local cuisine and Japanese sweets.
Tip
The floating cafes are best experienced during spring and summer!
The Shodo calligraphy is used as a zen training method at temples.
Visiting the cultural capital of Japan, you're sure to find even locals wearing kimonos and practicing traditional arts. One of the most prominent activities you'll find is "Shodo" or Japanese Calligraphy, and "Ikebana" or flower arrangement. These two activities are not just hobbies to learn, they are also used as a form of Zen training.
In Shodo, it is believed that what comes out of your brush is your true spirit from how you make brush strokes on paper and so on. Japanese monks would often try to achieve satori or enlightenment by drawing Zen circles.
Ikebana, although on the surface may just be flower arranging, considers the aesthetic appeal of Zen and balance. This can range from the colors and angle degrees of the branches.
Both of these activities are great for bonding with friends, families, and couples!
Nijo Castle (二条城) was built in 1603 at the start of the Edo Period and served as a residence of the Tokugawa Shogunate until it ended in 1867.
The castle is unique as it looks more like a temple than a typical castle. The reason for this unusual design was because it was built during peacetime, so there was no need for big keeps and an observation tower. If you come to visit, however, you may find that the floors squeak everywhere, no matter how light you are! This was specially made to detect any sneaky ninjas from raiding the castle at night while everyone is sleeping.
The castle closes early at 4 PM so make sure you visit by 3 PM at the latest if you plan on exploring! The Japanese garden requires a separate fee.
The kaiseki or kaiseki-ryori is a traditional multi-course Japanese meal. It was recently added as a UNESCO Intangible Cultural Heritage, as a valuable experience in Japan. Kaiseki meals are known to be a great way to experience the seasonal flavors of the country, as well as to enjoy the aesthetic arrangement of the ingredients.
Typically, kaiseki would be composed of:
5 different types of cooking (raw, simmered, fried, grilled, boiled)
5 different tastes (salty, sour, bitter, sweet, savory)
5 different colors (white, brown, red, yellow, green)
Many different seasonal elements (leaves, flowers, mushrooms, etc.)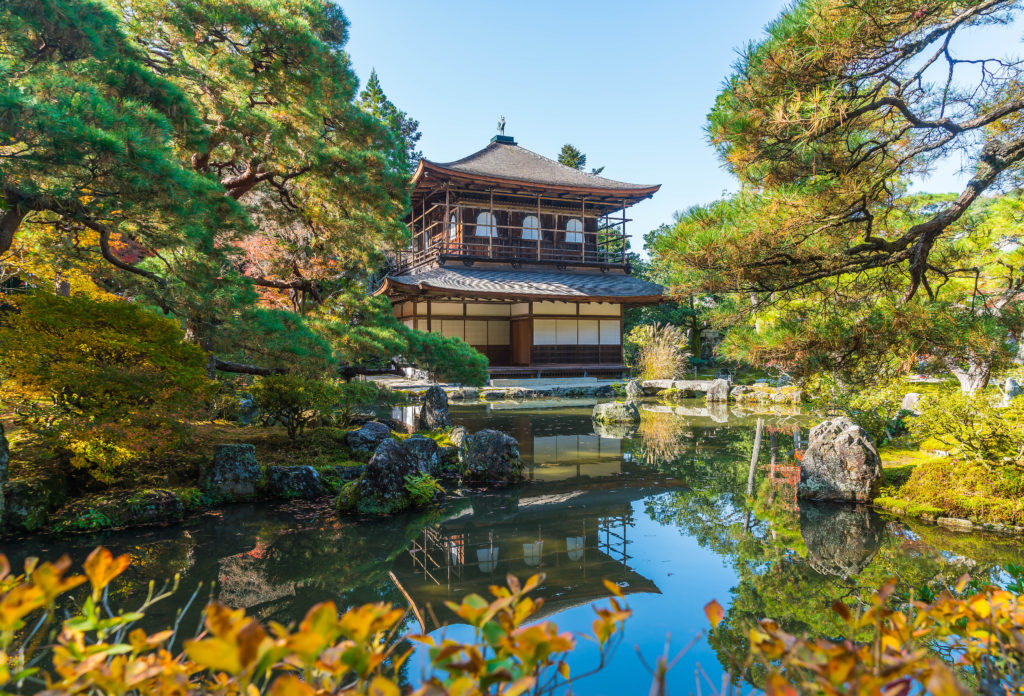 Also known as the Silver Pavilion, the Ginkakuji is a Zen temple located along the eastern part of Kyoto in Higashiyama. The villa was modeled after the Kinkakuji, and built as the retirement home of Ashikaga Yoshimasa. After Yoshimasa's death, the residence was converted into a Zen temple in 1490.
Tip
Although you can reach the pavilion by bus, I highly recommend walking along the Philosopher's path from Nanzenji especially in the spring.
The Philosopher's Path connects the Nanzenji to the Ginkakuji and is a great sightseeing spot on its own especially during spring when the cherry blossoms bloom along the walkways and the creek.
Tip
This sightseeing spot is best visited during the cherry blossom season in the spring, so make sure you time your visit!
#19  Sanjusangendo 1000 Buddhist Statues
Sangusangendo, unlike most Buddhist temples in Japan, does not have a lush landscape with perfectly maintained hedges. The temple is home to 1001 statues of Kannon, the goddess of mercy. The structure is the longest wooden temple in Japan, measuring up to 120 meters.
If you want to learn about Buddhism and if you only have one day then this is it. First, there are 1000 Cannon statues protected by 28 heavenly kings and also 2 Nio statues, the Raijin and Fujin. The long hall was originally built in the 12th century making it one of the oldest wooden structures in the world.
Tip
The place is right across from Yogen In where you can see the 400-year old samurai blood stains on ceilings. The place is near Kyoto's National Museum and not too far from the Kyoto Station.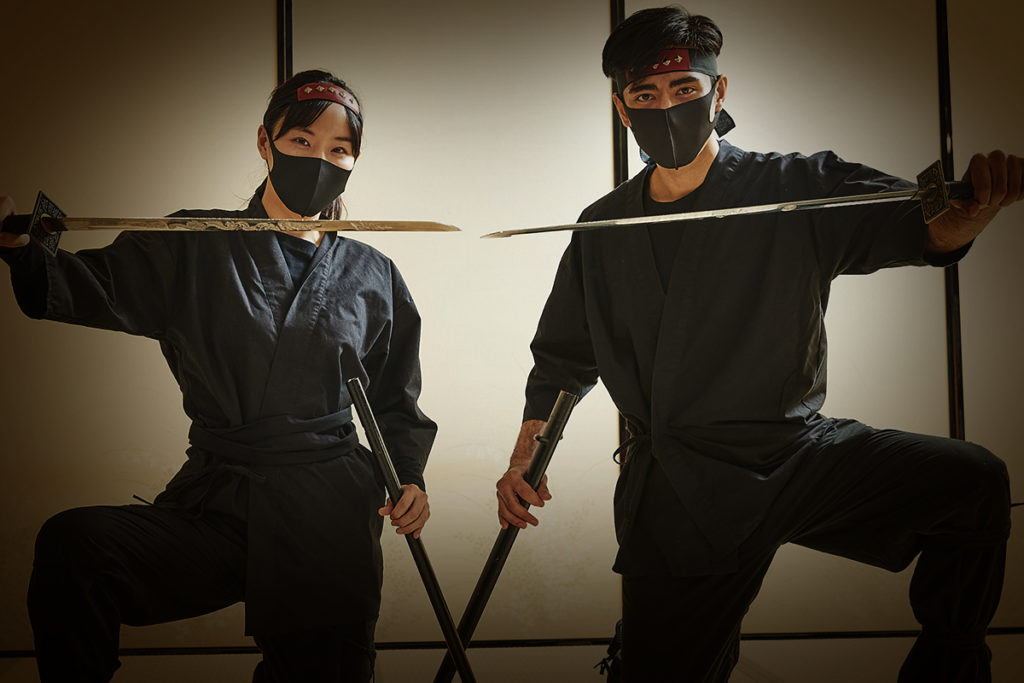 Dress up like a ninja, use a blow gun and throw ninja stars!
The Samurai & Ninja Museum is one of the only experience-based museums in Kyoto and Japan. You can try a variety of activities here from trying on samurai armor to using model ninja weapons!
The ninja tradition was born on the skirts of Mount Hiei which is in Kyoto. There were many ninjas living in Kyoto who frequented the Nijo Jinya, next to the Nijo castle during the Edo period. The Samurai & Ninja Museum near the Nishiki Market is one of the best places you could go that keeps the ninja traditions and stories alive.
They have a selection of activities, some of the best selling tickets are:
Ninja Experience in Kyoto for Adults SPECIAL Authentic Ninja Training Lesson
Tip
You can book your ticket at the museum in advance here and skip waiting in line during peak seasons!
The Kyoto Imperial Palace (京都御所) served as the residence of Japan's Imperial Family until 1868 when the capital moved to Tokyo. It is surrounded by the Kyoto Imperial Park or Kyoto Gyoen and located in the center of the city.
There are a number of small gardens at the park along with old buildings and villas. Locals would typically walk walks or go jogging at the park before 9 AM. Unfortunately, no one is allowed to enter the buildings.
There are guided tours available to explore the palace grounds. I would recommend this if you like to jog early in the morning or are staying in Kyoto for more than 3 days.
Tip
The park is also used for recreation including tea ceremonies at any of the four teahouses.
#22  Animal Cafes: SHIBA INU CAFE or Cat Cafe or Owl Cafe 
Animal Cafes are especially popular in Japan, and Kyoto is one of the places where you can visit them!
The Mame Shiba Cafe is one of the most popular spots in Kyoto. This features miniature Shiba Inus, a type of dog breed that descended from the regular Shiba Inu–like Hachiko in the movie and in the real story.
Although animal cafes are not necessarily a Kyoto-exclusive attraction, Shinkyogoku still features a number of them for animal lovers! You can find different themed spots like a cat cafe, hedgehog cafe, or owl cafe.
Tip
Even though the animals are well-taken care of, please remember that loud noises, and big gestures may scare or stress them. If you want to have a good experience, be sure to treat your new furry friends with respect and gentle touches.
This is the type of dog that appeared in the movie Hachiko. An interactive petting activity. 1st floor is crowded, 2nd floor is quieter and nicer. Online reviews are mixed: some reviewers claim it is very crowded and the dogs are not friendly.
#23  NINENZAKA
Ninenzaka or "Two-year hill" is a paved pedestrian road in Higashiyama where you can find traditional buildings and antique shops! If you're interested in more than just buying pottery, some shops will let you make your own bowl like the Kashogama Pottery School.
Ninenzaka is believed to help couples who are wishing for a healthy child and a safe delivery. If you're wanting the same for yourself, make sure to walk down the cobblestone path on your way to the Kiyomizudera.
Tip
If you're feeling parched for a cup of coffee, you can visit a Starbucks coffeehouse that's set up in a 100-year-old traditional townhouse!
If you have time, I would highly recommend booking a cooking class! There's something more satisfying in making the local cuisine compared to just buying and snacking on them.
There are various cooking classes around Kyoto if you know how to look. Maikoya provides in-depth workshops that let you participate in the ingredient selection as well! Join the Nishiki Market Tour with Rolled Sushi Cooking Class Kyoto and learn how to make sushi from expert cooks, or Okonomiyaki cooking experience Kyoto.
Each of these classes will have you learning how to make the snack on your own from scratch. Surely you'll be able to replicate the dishes at home and transport your taste buds back to Kyoto!
Tip
Maikoya has a variety of traditional cooking classes available in Kyoto! Each one is hosted by an experienced instructor and you can even learn how to make traditional desserts for the Tea ceremony.
#25 Hunt for Forgotten Antiques 
Kyoto is an ancient city, making it the best place to go antique shopping! Besides Ninenzaka, Kyoto has a collection of historic neighborhoods that you can visit–one of my favorites is the Teramachi Street area between Oike and Karasuma.
If you like the Geisha district in Gion, I'm sure you'd also enjoy visiting the Kamishichiken area! This is the oldest geisha district and is home to the famous Kitano Tenmangu Shrine. The area is a lot like Gion but without the tourist crowds.
A more unique area is Yokai Street where you'll find life-size monsters all over the street! It's not a very large area but you can explore it with a quick walk around. The majority of the shops you'll find here are secondhand and thrift stores that contain interesting knick-knacks.
Tip
There are a lot more places to find antique shops all over Kyoto! These are just some of the more visited and easy to navigate areas.
#26 See a Festival in Kyoto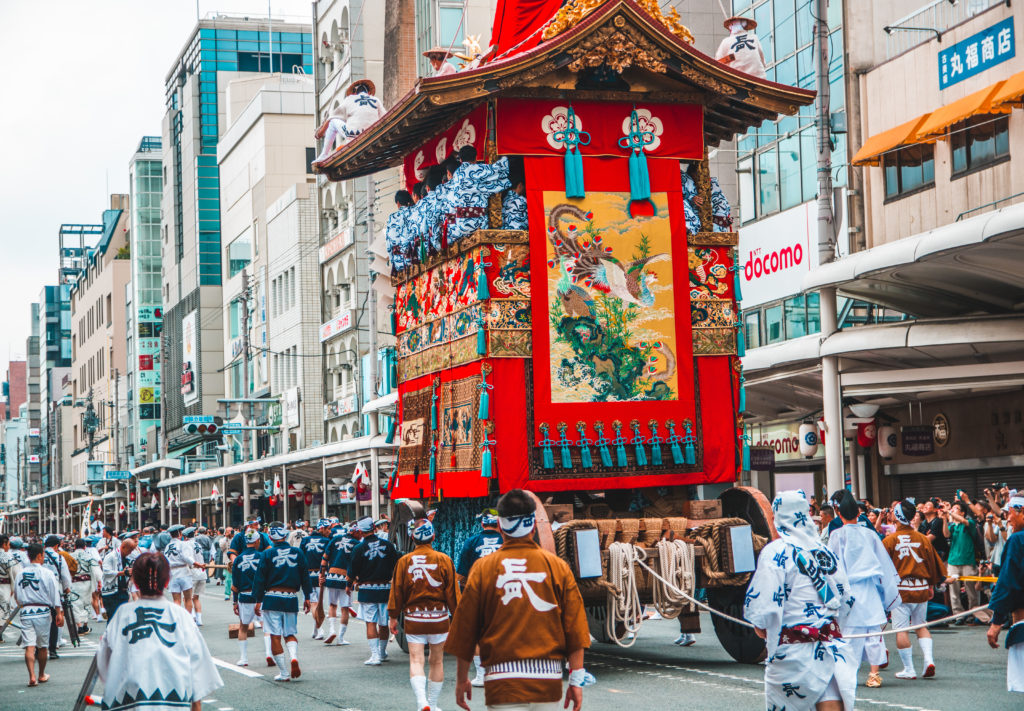 Japan has so many cultural traditions, and festivals are one of them! Similar to the ones you've likely seen in animes and pictures online, traditional festivals are regularly held to welcome the seasons and during significant dates in the area.
If you want to experience this in Kyoto, you should try to schedule your trip around them! The biggest festival is the Gion Matsuri as pictured above, which lasts almost 2 weeks in July. Thousands of locals would participate in this, wearing traditional outfits.
There are a number of festivals around Kyoto. Here are some of my recommendations if you want to plan your itinerary around them:
In February, the Yasaka shrine hosts the Setsubun festival where you'll see the Maiko and Geisha perform for crowds of spectators.
On May 15 people dress up as aristocrats, walking from the Imperial Palace to the two main Shinto Shrines in Northern Kyoto.
In April, there is a month-long festival called the Miyako Odori festival where you can watch Maiko and Geisha perform a dance.
On August 16, there is Gozan no Okuribi where you can see giant kanji–shaped bonfires on the mountains surrounding Kyoto. This is to greet the spirits who come to visit the mortal world for a day in mid-August.
In October, the Jidai Matsuri is held at the Heian Jingu Shrine and people would dress as major historical figures.
In November, there is a number of festivals in Kyoto that celebrate the beginning of autumn.
Tip
As expected, these festivals would normally be attended by crowds of locals and tourists. Make sure you pack your essentials in an easy-to-carry bag and that it's not heavy! Also remember to come to these festivals early so you get the best view.
Local Cuisine

Yakiniku is as much of an experience as it is a delicious dish. Similar to popular restaurant trends, you will get to grill prepared meat and vegetables at your table! This is also commonly referred to as Japanese Barbecue. A grill is normally installed into the middle of the table, making it safe for everyone including kids.
Shabu-shabu is one of the internationally beloved Japanese dishes. It is a popular hot pot dish where you are normally served with thinly sliced raw meat and vegetables that you cook at your table in steaming hot broth. This is a great way to enjoy time with good company as you wait for your meal together.
Nabe or Nabemono is another variation or Japanese hot pot. Nabe can contain just about anything from vegetables, tofu, and meatballs that you boil in a cooking pot at the table. This is the dish that sumo wrestlers usually eat before the tournaments.
Unlike the cooking classes mentioned before, most okonomiyaki served in restaurants are prepared by a server. Restaurants normally feature table-side cooking where staff would prepare the dish right in front of you and use a hot steel plate called a teppanyaki.
Although this experience is not in Kyoto, I highly recommend trying Zauo! It's a short train ride to Osaka and you can catch your own fish which the restuarant will prepare for you as sashimi or any dish you prefer. This is also cheaper, and you can't ask for a fresher catch!
Kani Doraku is one of the most popular restaurants in Kyoto. They specialize in crab dishes, from crab hot pot to snow crab legs! They also serve a variety of other seafood and crustaceans. This is a great stop for foodies and lovers of succulent crab meat.
Although ramen is fairly common, this restaurant offers an extraordinary experience for guests. This small traditional restaurant is the only place in the whole world that you can get a fire show while watching the chefs prepare a fierce noodle dish for you.
As this is a popular attraction, make sure you get there early as they don't accept reservations!
Indulge in snacking on popular deep-fried street food like meat, fish, and vegetables on sticks served to your table and you get to chose toppings on your own at your table.
Kyoto Nightlife
Things to do in Kyoto at Night
There are not many night activities geared toward tourists other than some kabuki performances at the Minamiza theater. However, you can do many things at night in Kyoto including but not limited to:
Romantic walk by the Kamo River
Meeting locals at HUB pub or other bars at the Pontocho entertainment district
Walk in the Gion geisha district
Try some theme cafes such as bluefish cafe/bar where you can touch baby sharks
Wander in the temple gardens illuminated at night
Go to the observation deck of Kyoto Tower and view the city lights
Try some rooftop cafes such as my favorite, in the moon 
Non-Touristy Things to do in Kyoto

Most people have jobs and work hard, so usually, people mostly hang out on weekends. Families who have a car can go to theme parks or fruit-picking and tea-planting farms outside the city.
City dwellers tend to go to the AEON shopping mall or the Teramachi shopping street just to enjoy window shopping. Young couples go to theme cafes in nearby cities (Nara, Osaka, Kobe).
Youngsters also enjoy karaoke at Jankara and bowling at Round 1.
MOVIX is another popular spot as it is the largest movie theater in Kyoto. MOVIX is surrounded by game arcades and a pachinko parlor (legalized arcade game-based gambling hall). People who are into sports, run by the Kamo river or go see sporting events such as soccer games or baseball games. People who are about to graduate from high school visit various universities for open-campus events. People who like reading go to libraries and bookstores.
The BAL/Maruzen bookstore in the downtown area has a great selection of books in English. Also every weekend there is a special exhibition, festival, or ceremony at certain temples and shrines. You can find out most local activities here on this website by using google translate.
KYOTO FACTS
What does Kyoto mean? It means "capital city"
What is the population of Kyoto? 1.5 million (foreigners are 2% of the population)
How many Geisha (Geiko or Maiko) are there in Kyoto? Fewer than 200
What is Kyoto's original name? Heian City (became capital in 794 AD)
Where is the Kyoto Airport? There is no "Kyoto Airport." The closest airport in "Kansai airport" which is in Osaka. The Kansai airport is 45 KM away from Kyoto.
How many UNESCO world heritage sites are in Kyoto? 17
How many temples are there in Kyoto? 1600
How many shrines are there in Kyoto? 800
How many tourists stay in Kyoto? 13.2 Million (2019), 5.17 Million (2021)
Best sushi in Kyoto: Musashi sushi. Not the best or cheapest but a decent place with a decent price and fresh sushi.
Best ramen in Kyoto: Ippudo ramen. Not the best ramen but a decent place with an easy-to-understand menu with an affordable price.
Best steak restaurant in Kyoto: Gion Karoku. Not the best steak restaurant but a decent yakiniku place in the historic geisha district where I take my guests. It is a bit pricey.
Best izakaya in Kyoto: Ganko Sanjo Honten near the Sanjo bridge. There are also many good izakayas on Kiyamachi Street.
Best Vegetarian restaurant in Kyoto: Ain Soph with unique vegan burgers.
Best Halal food/restaurant in Kyoto: Istanbul Restaurant with a good selection of Mediterranean dishes.
Best Italian Restaurant in Kyoto: Pizza Salvatore Cuomo Pizza & Grill. Definitely not the best but a decent place with decent price located by the river.
Best Rooftop bar in Kyoto: In the Moon by the Kamogawa River.
What is the climate of Kyoto like? Cold in the winter, hot in the summer. It snows in December and January. It rains in half of July.
What is the terrain of Kyoto like? There is no sea or ocean in Kyoto. Kyoto is surrounded by tall mountains.
What are the local sweets of Kyoto? Yatsuhashi (sweet beans paste in rice flour)
What is the local dish of Kyoto? Obanzai (combination of small dishes mostly made out of vegetables grown in Kyoto)
How far is Kyoto from other cities? Kyoto is 15 mins from Osaka, 30 minutes from Kobe, 45 minutes from Nagoya, and 2.5 hours from Tokyo (by bullet train).
What are the famous companies in Kyoto? Nintendo, Kyocera (Kyoto Ceramic), Wacoal
What are Kyoto local dialect phrases? Ookini: thank you; Oideyasu: Welcome…
What is Kyoto known for?

The cultural capital of Japan. There are fewer earthquakes in Kyoto and Kyoto was the only major city that was not bombed during WW2 since the war minister in the US had spent his honeymoon in Kyoto and really liked the city.
Kyoto has the highest number of national treasures in Japan.
Kyoto has the highest number of bakery shops per capita in Japan.
Kyoto was modeled after the Tang dynasty capital in China.
Kyoto has many old townhouses with gardens in the middle which are called "Kyo machines." 
Kyoto is where the kabuki culture, geisha culture, kimono tradition, and the noh theater were born.
In Kansai, Kyoto is known to be the place for education (there are many high-ranked universities).
Japanese people consider Kyotoites a bit snobbish and conservative.
Kyotoites are also known for their indirect communication style (it is believed that they never show their true face).
People of Kyoto think the capital should be Kyoto, not Tokyo.
Kyoto Travel Tips
Kyoto and Osaka are not far from each other (many Kyoto residents work in Osaka). You can stay in Osaka and still come to Kyoto every day during your visit.
The downtown of Kyoto is not the Kyoto Station. The downtown area is near the Kawaramachi Station.
The shopping district is Teramachi shopping Street. The souvenir shops and kimono shops are located on Shinkyogoku Street. The largest variety of electronics and cameras are found at Yodobashi Camera, a huge building right next to the Kyoto station.
JR pass is not a great option in Kyoto as you either have to ride a bus or take the subway. If there are 3 or more people in your group, taking a taxi is usually a good option. UBER is not common in Japan and I usually use Didi and JapanTaxi instead. Both apps work just fine and have good rates.
There are very few public bathrooms in Kyoto, always remember these 3 spots to find a bathroom: convenience stores, train stations, and franchise stores such as McDonald's and Starbucks.
There are very few public trash bins in Kyoto, always remember these 3 spots for public garbage can: convenience stores, train stations, and franchise stores such as McDonald's and Starbucks.
If it suddenly rains, or it gets too hot/cold, then you may want to go to the Teramachi shopping area where there are so many shops, cafes, and flea markets in a covered area.
During the Sakura (Cherry blossom season) everywhere gets so crowded, but you can enjoy the city by going to any zen garden I listed above.
Although it is changing, many shops still do not accept cards especially in the Nishiki market, so please always carry some cash.
In Kyoto, store owners usually don't jack up prices in tourist areas, so feel free to buy souvenirs anywhere.
Always pick a young person to ask for directions. If you write what you are trying to say on a piece of paper, many people can understand you.
Always pick the oldest person to complain about something. In Japan hierarchy almost always depends on age.
If you have a heavy backpack you can always put it in the lockers available at every train station.
The nearby cities are closer than you may think. You can go to Osaka in 15 minutes, Kobe in 25 minutes, and Nara City in 40 minutes.
People would often ask me what they should do or see in Kyoto but I will always give the same answer: It depends on your personality and taste! There's a little something for everybody in Kyoto whether you prefer experiences over sightseeing, being a tourist and experiencing the ancient city like a local.
Take your pick from any of the things I listed from the common tea ceremonies and kimono wearing to picnicking at the beautiful gardens and parks.
WELCOME TO MY HOMETOWN KYOTO: OIDEYASU!