Kimono is a Japanese garment and a term that means "thing to wear." It is traditional clothing and is recognized as the national costume of Japan. The kimono has also become a part of pop culture and can be seen in anime and Hollywood movies. The kimono displays the appearance of the letter "T" in the English language. The garment has a wrapped front and square sleeves. Kimonos are traditionally worn with the left side wrapped over the right. The garment is also worn with a belt, also referred to as "obi", paired with the sandals, known as "zori" and socks known as "tabi".
The kimono patterns and motifs have symbolic meanings mostly related to seasons. For instance pine, chrysanthemum and bamboo branches represent winter while cherry blossom and plum flower represent spring. Monthly festivals and new year celebrations can also easily be found on kimono decorations.
Nowadays, the kimono is rarely worn every day. The garment is now used for festivals, tea ceremonies, weddings, and other important events in Japan. A type of kimono, known as the yukata, is usually worn during the summer season and is also available in traditional Japanese ryokan. Most people who still wear the kimono are elderly Japanese men and women. Other professionals like the geisha and sumo wrestlers also wear traditional clothing as it is part of their occupation.
Kimono for Women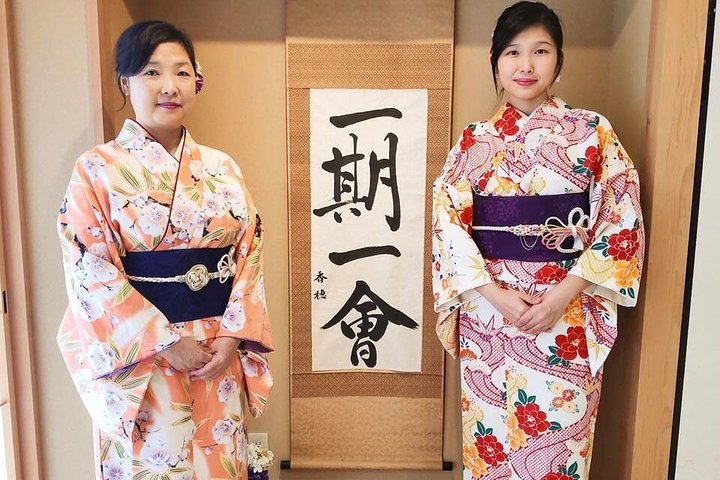 The Kimono for women may have either twelve or more pieces. Usually, in kimono rentals and studios, one would need assistance or help in wearing the kimono. These professional dressers help with tying the obi and with the clothing layers. A tomesode is known as the most formal kimono and is worn by married Japanese women. The cloth has a pattern and is always found below the waist.
Kimono for Men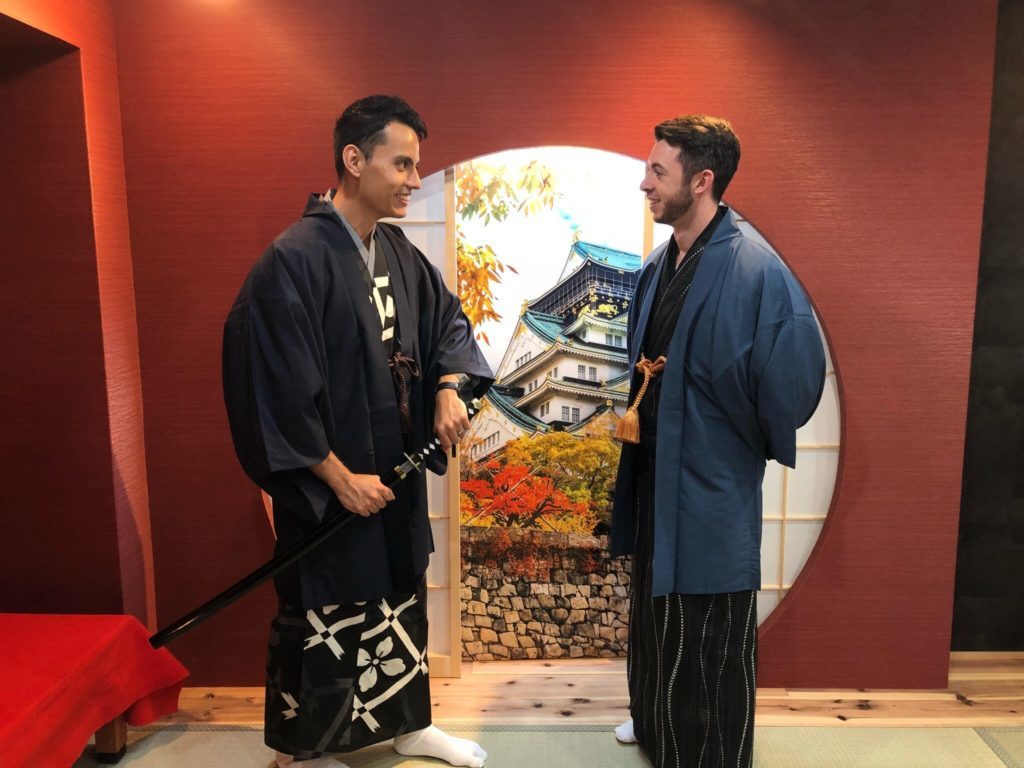 The design of kimono for men show lesser designs than the kimono worn by women. The kimono designed for men has sleeves attached to the body and are less deep than the kimono sleeves of women. When the modern era arrived, the fabric of kimono for men became the guide in distinguishing. Kimono for men were matte and showed subtle pattern. Though mostly had dark colours, other kimono had bright colors like green and blue.
Where to Buy Kimono Online
View this post on Instagram
Kimono Yukata Market Sakura is an online shop that provides buyers authentic kimono material from Tokyo, Japan. Aside from being an online shop, Kimono Yukata Market Sakura also has a physical office located in Tokyo for the accessibility of other people. Their goal is to increase awareness about Japanese Culture and tradition through the wearing of their national costume. 
Kimono for Women 

– Kimono Yukata Market Sakura offers authentic kimono along with the kimono jacket. The furisode kimonois also available along with the obi set. Its kimono clothing ranges from traditional and retro, to formal black and bridal kimono. The shop also has the woven and dyed obi, traditional obi, and the pre-tied obi. Footwear and tabi socks are also available at the shop. 
Kimono for Men 

– The store offers its male buyers authentic kimono jacket and hakama pants that vary in size, depending on the client. They also have available traditional and brand new hakama. The same goes for the obi belt. Footwear, undergarments, and tabi socks are also available at the shop.
Kimono for Children – There are specific kimono for boys and girls. Fortunately, the shop has all types of kimono ranging from ages 3 up to 14 years old! Kids can have their parents order them geta sandals, obi belts, and tabi socks.
Contact: info@kimono-yukata-market.com
Where to buy: kimono-yukata-market.com
View this post on Instagram
Kimonoya Japan is an online store that sells traditional Japanese clothing for men and women. Other than the costume, the store also sells books, kimono accessories, and other Japanese items. The store is known for selling preloved Japanese clothing and vintage items. Kimonoya Japan also has a local shop located in Osaka, where guests can have a photo shoot while wearing the kimono.
Kimono for Women

– the shop offers different styles and kimono designs, ranging from the most formal kimono wear to the casual kimono. They have authentic silk and fabric, and obi belts that match the costume. Kimono accessories are also available at the shop.
Kimono for Men

– Kimonoya has undergarments and pre loved kimono jackets, as well as formal motsuki wear and haori clothing. Male buyers can also chooose from the obi belts and other kimono accessories.
Kimono for Children

– the kimono for kids have colors ranging from bright pink to dark red and purple. Children will enjoy authentic and skin-friendly cloth. Let them also choose accessories that go with the kimono robes.
Contact: info@kimonoya-japan.net
Where to buy: kimonoya-japan.net
View this post on Instagram
Since 1996, Kyoto Kimono has been serving clients traditional Japanese garments like kimono for women, men, and children. They store specializes in vintage fabrics which come straight from markets and auction houses in Kyoto, inspite not having a physical store. They also sell decorations and accessories, as well as bridal wear and other collectible Japanese items. Aside from clothing, they offer textile tour in Kyoto where guests can see traditional artisans and the process of dyeing fabrics.
Kimono for Women –

Kyoto Kimono offers female buyers summer kimono, casual kimono, underkimono, kimono for tea ceremony, formal kimono, and bridal kimono. The store also sells haori for women and modified garments like Japanique jackets, robes, and tunic vests.
Kimono for Men –

Male buyers can choose from formal to casual kimono, where some date back to the year 1920. Men can find wide options from haori, hakama, and underkimono. Semi-formal and formal jackets are also available.
Kimono for Children – though a popular clothing, kimono for children are not that common to find compared to the adults. Fortunately, Kyoto Kimono has a wide range of selections from underkimono to obi belts. Cloths also show patterns and beautiful traditional designs.
Contact: info@kyotokimono.com
Where to buy: kyotokimono.com