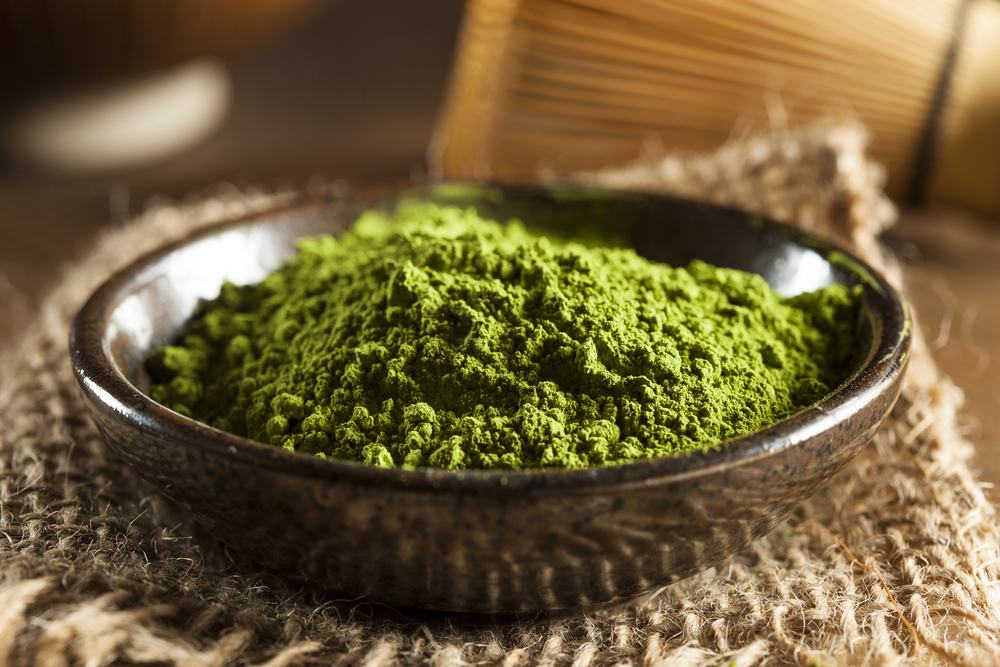 Matcha is powder from green tea leaves that has won hearts worldwide. As time passed, the uses and purpose of matcha became varied. It became a must in tea ceremonies to placing a spot in pop culture. Matcha has become a favorite flavor of several countries, featured in Starbucks drinks and other renowned cafes. It is a ground powder made from green tea leaves, sources mostly coming from East Asia. Powdered matcha differs from the usual tea bags as it is often directly mixed with water or milk. 
The matcha drink can be dated back in years 618 to 907 during the Tang Dynasty in China. It became a part of Buddhist ritual preparations. In Japan, traditional tea ceremonies focus on the preparation and serving of matcha, which is drunk as a hot tea. It is also important that matcha should be "ceremonial-grade" as this is the quality standard that qualifies it to be used in ceremonies. Nowadays, matcha has evolved to dyes and flavors found in ice creams, mochi, and lattes.
Reasons to Drink Matcha
Best Premium Matcha from Japan
View this post on Instagram
Started in 1790, Fukujuen was founded by Iyemon Fukui. The shop first started to sell wood through shipping and later sold green tea. Fukujuen now prides itself on its quality matcha products. They have other drinks too, like bottled green tea and Uji tea. The company has also collaborated with Suntory Iyemon, which is considered one of the best green tea products in Japan.
View this post on Instagram
Matcha Super Premium is the highest quality matcha in Uji. The Hibiki-an Company produces and selects quality tea leaves for their products. Hibiki-an Matcha Super Premium is grown near a river in Uji, Kyoto, that helps produce a rich tea taste due to the fertile soil. The company specializes in their technique that creates perfect aroma, smooth drinking texture, and rich matcha taste.
View this post on Instagram
Founded in 1717, Ippodo Tea is a family-run company in Kyoto, Japan. Their products range from tea, gifts, and other tea necessities like utensils. Premium Select Matcha is the exclusive blend of the company with ingredients having care and attention on the process. Their tea is made sure to have a sweet smelling aroma and the perfect matcha sweetness. Premium Select Matcha also varies on the growing conditions in Japan each year.
View this post on Instagram

Japanese Tea Kimikura is a company that offers tea fans a wide range of tea products. One of its most recommended products is the Competition Top Grade – Premium Ceremonial Matcha. The ingredients are grown in Kyoto, known as the place close to traditional Japanese roots. The tea leaves are carefully selected and are entered into the annual National Tea Competition. Their Premium Ceremonial Matcha has a smooth texture and a perfectly sweet flavor.
Founded in Tokyo, Ochaski offers tea fanatics premium Japanese tea worldwide. All of their tea products only come from a single source, which are a family-run tea growers. Their premium tea offers are namely Tenku Premium Sencha, Ishi Premium Bancha, Organic Kyoto Premium Matcha, and Organic Shizuoka Premium Matcha. For matcha lovers, they can avail Organic Kyoto Premium Matcha and Organic Shizuoka Premium Matcha through their website.
View this post on Instagram
Founded in 1832, Itohkyuemon started with Tsuneemon Itoh selling tea in Uji Tawara Town. Through time, it offered tea products like the Itohkyuemon Kyoto Uji Premium Matcha Powder. The Matcha is manufactured in Uji, Kyoto, known as the source for matcha production. The tea has a rich and delicious matcha taste, which can also be used for desserts like cake and other delicacies.