Japan is one of the most-traveled destinations, recognized for being both unique and traditional. It has garnered cultural fans all around the world and is beloved by locals and tourists. Unfortunately, the COVID-19 pandemic has put a halt to traveling to one of the favorite places of many people. On the bright side, there is technology to thank. Netizens can not only still take a virtual tour but also learn more about the culture of Japan.
Discover the Wonderful World of Ghibli Virtual Tour
Studio Ghibli is, without question, one of the most influential players in the Japanese pop-culture scene. The studio has produced some of the world's most famous anime, including My Neighbour Totoro, Howl's Moving Castle, and Spirited Away.
That is why it is no wonder why a museum dedicated to the artistic works and films produced. However, the museum closed its doors when the coronavirus pandemic hit Japan.
Fortunately, the museum did not fully close as they have opened their doors online to dedicated Studio Ghibli fans. It is now possible to get a full view through the virtual tour and get lost in the wonderful world of Ghibli.
Where to book: Tickets – Ghibli Museum, Mitaka (ghibli-museum.jp)
Meditate with a Buddhist Monk
Originally from India, Buddhism is followed by people who believe in the teachings of Siddhartha Gautama. Japan started its long history with Buddhism during the 6th century.
The Buddhism belief was a gift from the Korean kingdom. Buddhism started having conflicting ideas with the belief in Shintoism.
However, Buddhism still made way to the doors of Japanese locals. These beliefs soon existed together.Learning meditation with a Japanese Buddhist monk will take guests back to the traditional zen practice.
Monks in online classes will have a clearer and deeper understanding of Buddhism and why monks have chosen the Buddhist path.
Where to book: Online Zen Meditation Zazen LIVE from Kyoto – Tea Ceremony Japan Experiences MAIKOYA (mai-ko.com)
Learn Origami Online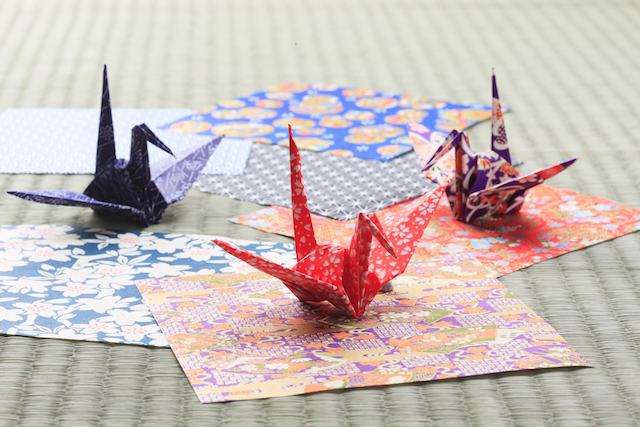 Origami is possibly the most well-known of all of Japan's cultural activities. This is practiced as an art where paper is folded to create a range of shapes including animals, flowers or people. 
Japanese children learn origami at elementary school to improve their focusing skills and understand the importance of following the instructions to reach an ultimate goal. 
The class is taught by Japanese locals that will help every folding step of the way. It will be a fun and relaxing experience. Students also get to learn more about Japanese Culture.
Where to book: Origami and the Essence of Japan – Airbnb
Take Part in Online Tea Ceremony Classes
Japanese tea ceremony is preparing, serving and drinking tea in a ritualistic and ceremonial way. The purpose of Japanese Tea ceremony is to create bonding between the host and guest and also gain inner peace.
A traveling guest in Japan would normally enjoy a tea ceremony in a traditional tearoom with traditional utensils. Despite COVID-19, Maikoya invites their guests and first-time tea-learners not to miss out on this online opportunity.
Maikoya is NOW offering online Tea ceremony sessions and classes direct from their Kyoto teahouse. Whatever the level, feel free to enjoy this virtual experience, gain insights into perfect tea making, and uncover hidden meanings in this ancient tradition with an expert instructor.
Where to book: Online Tea Ceremony [Virtual Tea Classes Available Daily] – Tea Ceremony Japan Experiences MAIKOYA (mai-ko.com)
Tour the Nakagin Capsule Tower Virtually
The Nakagin Capsule Tower of architect Kisho Kurokawa is one of the most recognized and iconic buildings in Tokyo, Japan. During the 60s and 70s decades, the tower became a symbol of the metabolism movement.
The tower has gained many fans and has had curious travelers visiting the location. Unfortunately, the COVID-19 pandemic has put traveling to a halt.
Thankfully, virtual tours for the Nakagin Capsule Tower have been made available to those who still want to view this uniquely designed architecture.
Where to book: Nakagin Capsule Tower Tour | Showcase Tokyo Architecture Tours (showcase-tokyo.com)
Explore the National Museum of Nature and Science
The National Museum of Nature and Science is located in the Ueno Park of Tokyo. It has virtually opened its doors to online guests ever since the coronavirus pandemic hit Japan.
The tour allows guests to view over 25,000 exhibits right in the comforts of one's home. The exhibition of the museum covers from nature, history to the latest updates in technology.
The tour will be in 3D and grant unlimited access to the museum providing guests with a user-friendly interface. Guests can move around easily through floors and rooms dedicated to specific topics.
Where to book: おうちで体験!かはくVR -国立科学博物館- (kahaku.go.jp)
Get Lost in the teamLab Borderless Virtual Tour
teamLab Borderless is known for the astounding display of digital art in its museum in Odaiba. However, ever since the COVID-19 pandemic hit Japan, the government has put a halt to traveling.
Though the museum may be temporarily closed, teamLab Borderless has virtually opened its doors to people who miss the unforgettable exhibits. Experience a one-of-a-kind tour that's right for computer screens. 
It is also recommended to share the experience with the family by displaying it on widescreen television or a home projector.
Where to book: teamLab Borderless Tokyo Official Site :MORI Building DIGITAL ART MUSEUM