Kameoka, formerly known as Kameyama, is an eastern city in the Kyoto Prefecture and is located to the north of Osaka. Kameoka is known as the launch point of Hozugawa Kudari, a scenic boat ride tour along the Hozu River. A great spot for sightseeing, visitors will find themselves surrounded by the rich Japanese Culture that has been preserved throughout the years, with houses built in traditional and rustic styles. As a place that's saturated in culture, visitors and locals alike enjoy various festivals and ceremonies celebrating tradition. 
Kameoka Onsen is not near the downtown Kyoto area and it may take you up to an hour to get there from central Kyoto. However, it is located on the beautiful mountainside and you enjoy walking in the countryside. One thing you may want to do near Kameoka Onsen is giving a try to the Hozugawa Boat Ride which is not far from the onsen area. If you are into the samurai culture you can also try the samurai sword-making activity in the area.
Famous Onsen Ryokans
With water sourced from a natural spring, both locals and visitors enjoy a dip in the onsens around the area. Kameoka Onsen serves as a respite from the events of the day. The area offers a peaceful soak in the baths that can provide comfort and intimacy in private baths as well as fresh air and beautiful views for those to enjoy in the outdoor setting. Kameoka Onsen can be accessed by train from Kyoto Station to Kameoka Station, as well as by car and bus.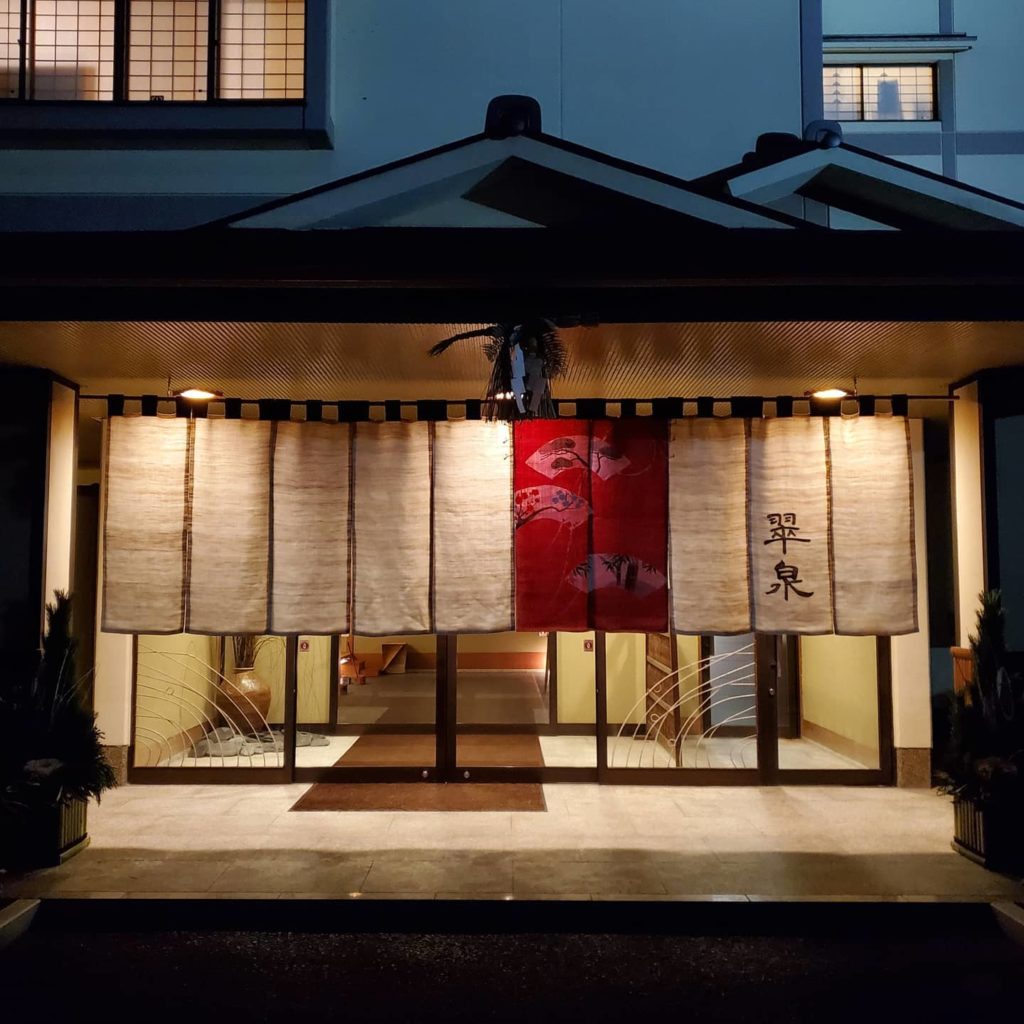 For visitors staying in Kameoka, Kyoto Yunohana Resort Suisen offers accommodation akin to finding a hidden treasure that is guarded by a clean environment and pristine nature. Guests who stay here enjoy the scenery and calmness of the surroundings. Staying at Suisen makes one experience total relaxation and worry-free activities, all while being immersed in Japanese Culture. The resort takes pride in its large public baths with water sources coming from natural hot springs of the Kameoka area, as well as the private baths that can be reserved for use.

Sumiya Kiho-an takes price in offering a quality dining experience to its guests, featuring local fresh ingredients in its kaiseki cuisine.  It has open-air hot spring baths that can be enjoyed by men and women separately and an onsen area available for reservation so that families, friends, and those with tattoos can relax together exclusively.
It is also near attractions like the Kinkakuji Temple and the Nijo Castle, where guests can visit during their stay.

Kyoto Keburikawa is a 4-star hotel with open-air baths in some of the rooms and yukata robes for guests to feel an authentic cultural stay. The hotel has public hot spring baths that can be enjoyed both indoors and outdoors, separately by men and women. Onsens can also be rented for private use.
The hotel serves a Japanese-style breakfast and prides itself on its traditional kaiseki dinner. The ingredients of each meal are made from the hotel's own farm.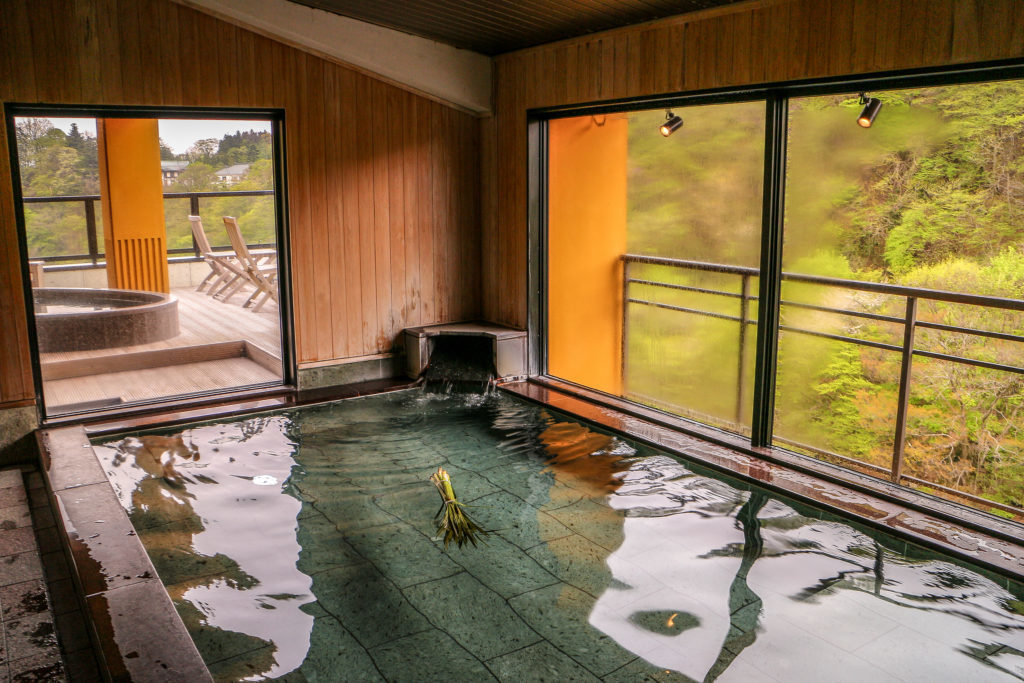 There is also a traditional ryokan, Omotenashi no Yado Keizankaku, that takes pride in its dishes taking a place on the "100 Best Hotels and Ryokans in Japan Selected by Professionals" for outstanding food.
The ryokan has open-air hot spring baths in some of the rooms and communal baths overlooking the garden

There is also Syoenso Hozukawatei, a ryokan that features en-suite baths, rental baths, and a large communal bath as well as a sauna and a footbath. The inn is near local attractions like Izumo Daijingu, Anaoji Temple, and the Kuwayama Shrine, which can be visited by guests during their stay.
Kameoka Onsen Video
Kameoka Onsen Location