Geisha Show & Special Lunch in Kyoto – PRIVATE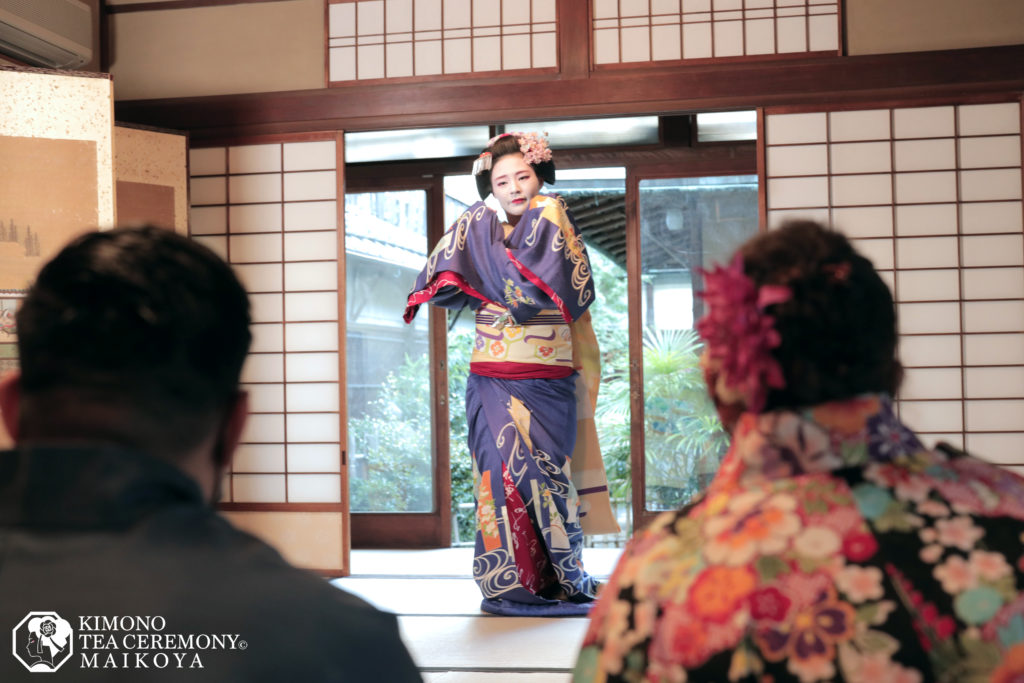 *This experience is currently NOT available.
This is a value ticket that includes a REAL geisha (or Maiko) show and a Kaiseki Lunch. Ideal for honeymooners and those who are seeking to spend a special day in Kyoto.
This is a PRIVATE geisha lunch show only for you.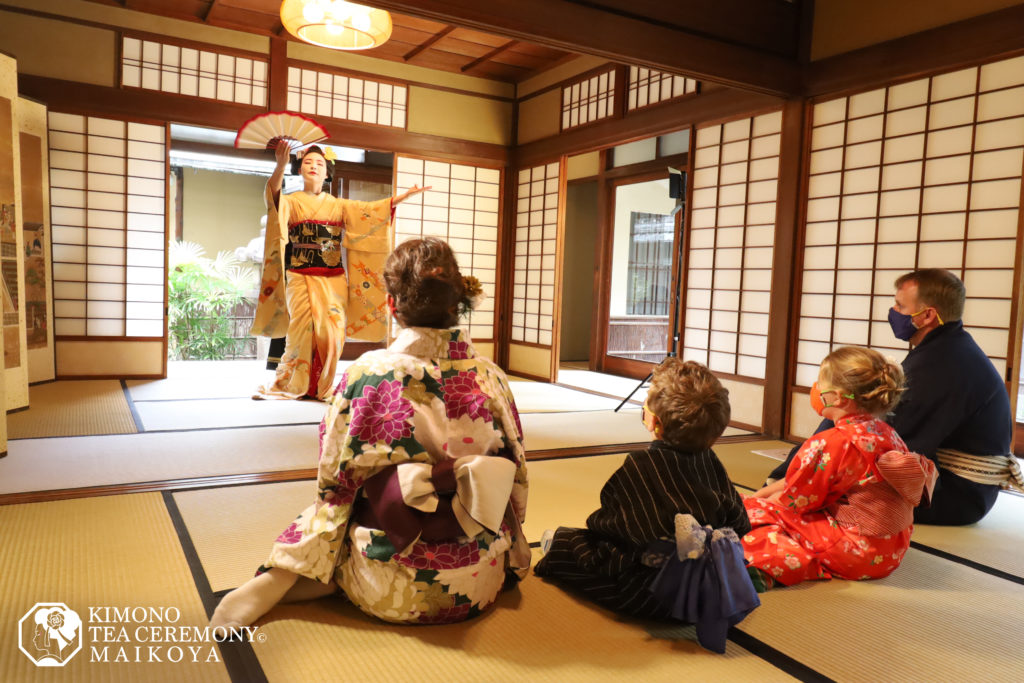 You will enjoy learning about the culture, history and hidden gems of Gion in addition to watching an authentic geisha performance.
A friendly local tour guide will help you discover the hidden gems of the historic streets of Gion.
This reservation includes
A professional English speaking tour guide who will escort you all the way
Special lunch in a traditional town house with a garden
Geisha or apprentice geisha (maiko) dance performance
Interaction with the geisha
Opportunities to take a picture with the geisha or photograph her dance
Friendly and relaxing atmosphere
-The teahouse has a very authentic feeling with traditional design and two small gardens.
An unforgettable day that includes a walk on the mysterious streets of Gion, watching a geisha perform an elegant dance and a lovely lunch at a picturesque restaurant nearby.
*If you have limited time you can opt out the walking tour or any parts of your reservation.
*The optional Gion walking tour takes approximately 45 minutes. The Geisha show also takes approximately 45 minutes. There is no time limit for the lunch but people usually spend around 2 hours.

Notes on Reserving Your lunch show
The lunch can be enjoyed anytime between 11:30 AM ~ 14:00 PM. Please select your favorite time and make a reservation on this page.
Directions to Maikoya Tea House.
There is no dress code.
If you have any food allergies, please mention in the notes section.
Highlights of the geisha lunch show at MAIKOYA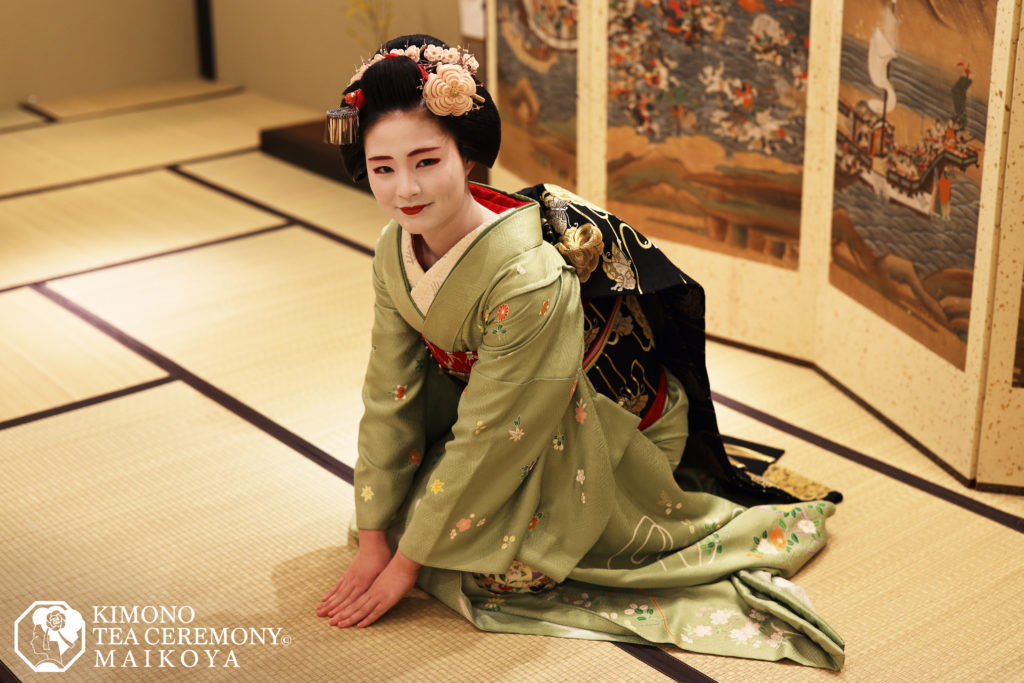 For centuries, travelers to Japan have been fascinated by the mysterious geisha and mesmerized by the alluring effect of the flower and the willow world. Now the doors of this secret world are opening to you. You will travel back in time when you are in our historic teahouse, a registered historic preservation site designated by Kyoto City. We prepared the perfect geisha lunch plan along with engaging explanations about the geisha tradition that will make this experience the highlight of your trip to Japan.
We have an actual location in the heart of Kyoto so you never have to worry about the meeting point or finding your group. The best part is, we also have exhibitions of kimonos and some geisha artifacts, so you get a good understanding of the traditional lifestyle of a geisha. Whether you want to learn more about the movie "memoirs of geisha" or take a closer look at the fashion style of the geisha, we have many interesting things to tell you. Kyoto has 17 UNESCO world heritage sites and thousands of temples but nothing will surprise you more than the untold stories of geisha whose lives are full of joy but also many sacrifices.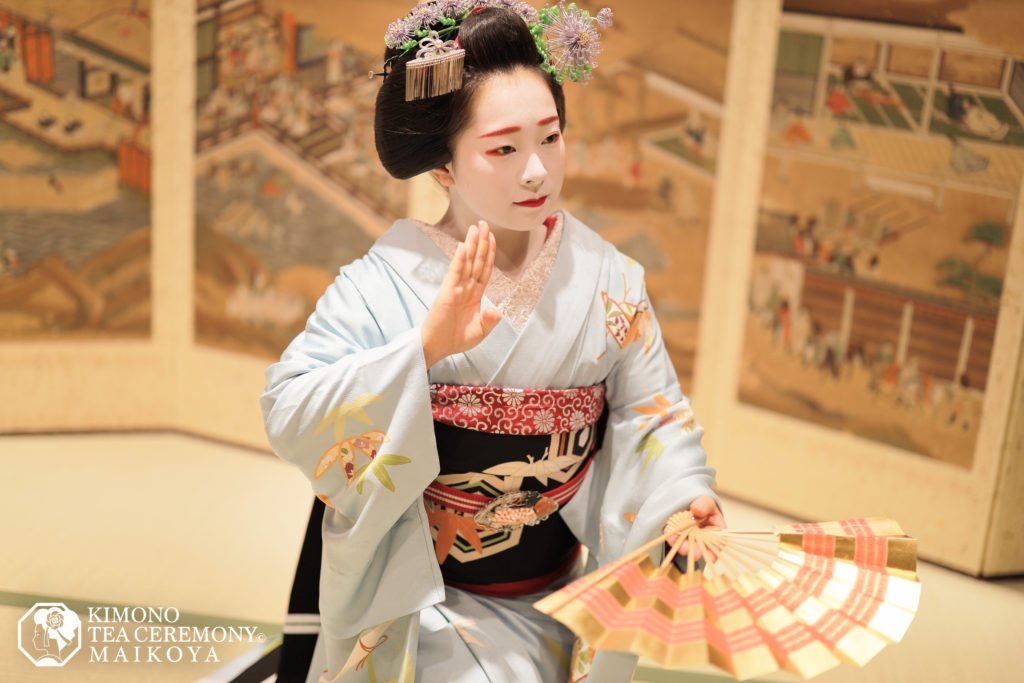 Geisha Performance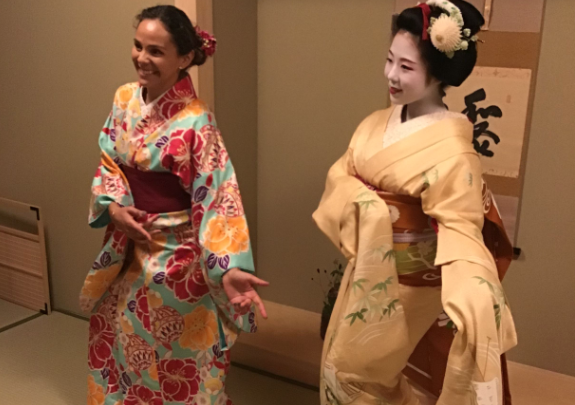 The geisha performance lasts around 45 minutes
The geisha performance takes place at the traditional Japanese style room of Maikoya Tea House conveniently located in the heart of Kyoto.
First, the geisha, sometimes apprentice geisha (called maiko), performs her traditional dance in a room with fewer than 20 people
You are allowed to take pictures during the performance
After the dance you get to ask geisha questions and you can take a picture with the geisha
If time left, some audience members get to play simple traditional games with the geisha (e.g. ozashiki asobi)
There are many genuine geisha artifacts and visuals in the building that explain things you may wonder about the mysterious world of a geisha
There is an MC hosting the performance who would also explain meaning and symbolism regarding the outfit and dance of the geisha
Special Lunch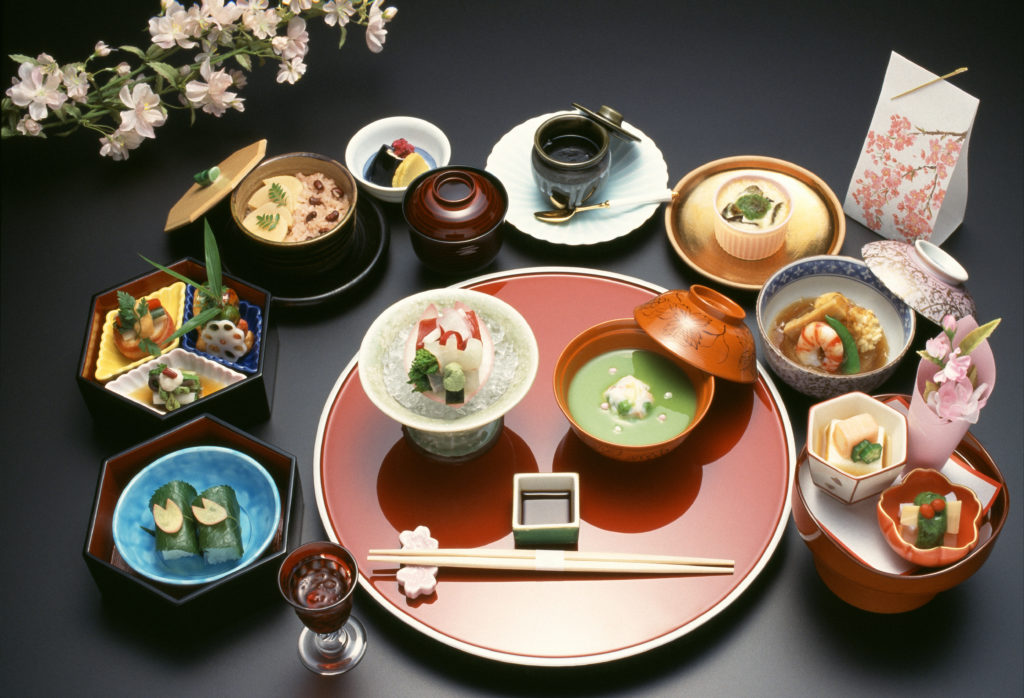 The menu usually includes fish or beef, soup, fried vegetables, rice, pickles, and dessert.
Since the food in Kyoto is always based on the season, the contents may change.
If you are vegetarian or gluten-free, the menu may not suit your needs. Please send us a message if you are concerned about the menu limitations, or add any dietary concerns in the notes section of your reservation.
This set menu includes one drink (beer or juice).
Please remember
The geisha are human beings, they are not objects. You have to respect the privacy of the geisha. You have to understand that you endanger yourself and the geisha in the narrow streets of Gion when you come too close. You have to understand that geisha's are likely on their way to work and they should not be late.
---
About Us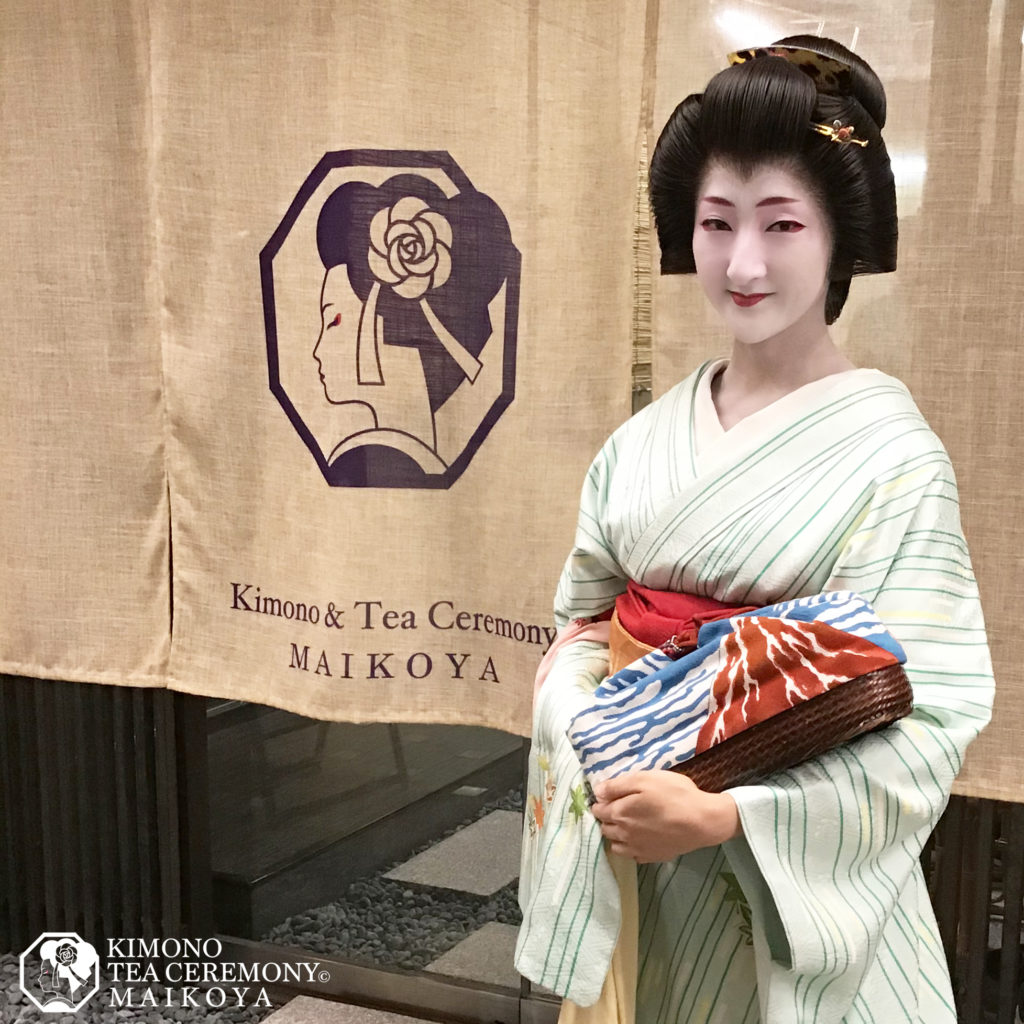 We are Maikoya Teahouse. All of our guides speak fluent English and know how to make you feel at ease by always being patient and smiling constantly. We also provide handouts in different languages in case you have limited language skills. By participating in this tour you will have a local "friend" showing you around rather than being dragged to routine places by a stranger.We know that travelers neither want a history lecture nor a fast facts trivia. They just want to feel like a local and learn the Japanese view of Geisha and Gion and the history. Our guests also often ask us about the souvenir shops, restrooms, hidden gems, transportation to their next stop and local favorite restaurants. So we prepared the perfect package tour with the best price that will make your trip to Japan extra rewarding.
---
Review
Based on 15 reviews