The Japanese tea ceremony is an age-old tradition that has been preserved and is proudly observed up to this day. The elegant ritual is a rich cultural experience that both local and foreign tourists look forward to participating in. Tea ceremonies give appreciation to the simple cup of matcha tea and the process of serving and preparing the beverage. Participants would also wear kimonos and enjoy "wagashi", or Japanese sweets with their tea.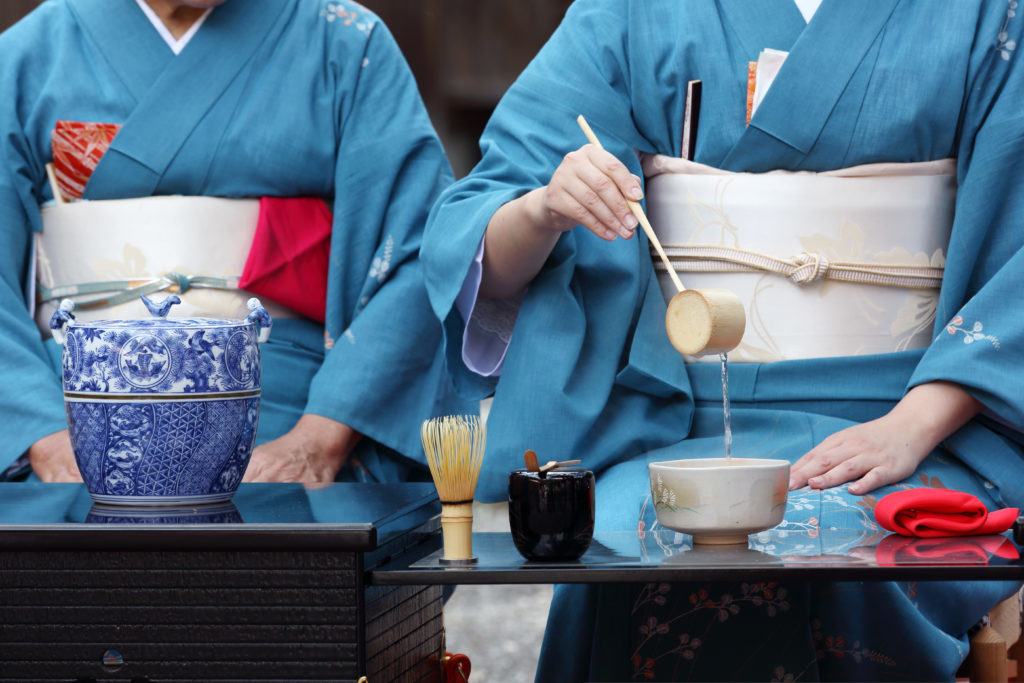 Although widely practiced all over Japan, tea ceremonies are best experienced under the guidance of an experienced host. Here, we've compiled some of the best places to try tea ceremonies all over Tokyo. One session will usually last between one to two hours, with participants having the option of a casual or kimono Tea ceremony.
For an even better Tokyo experience, try to time your trip in the autumn season during October when the annual Tokyo Grand Tea Ceremony takes place at Hamarikyu Gardens and Edo-Tokyo Open Air Museum. This yearly festival celebrates the tradition by with featured displays, classes, and workshops to introduce and celebrate the rich culture handed down through the traditional Tea ceremony.
Make sure to check out the interactive map and summary at the end of the article to help you decide which one to try first!
Maikoya Tea Ceremony, Shinjuku
As one of the best places for an authentic Japanese tea ceremony experience in Tokyo, Maikoya is the go-to spot for any culture enthusiast looking to experience the age-old and well-preserved tradition. 
At Maikoya, you will have the option to have a casual tea ceremony, or don a colorful kimono and make your own tea with a traditional tea whisk and the guidance of the host. You can even wear your and take pictures in the garden or in the rooms to preserve the memory of your experience. And there's no need to worry if you're new to kimonos, the helpful staff is more than happy to provide help and guidance. Not only will you be able to enjoy a cup of tea, but you'll also be immersed in the rich culture of the Japanese tea ceremony as the staff explains the history of the ritual. You'll be able to enjoy the combination of tea and meticulously made Japanese sweets or wagashi, with a class that teaches you how to make them.
Maikoya offers private sessions, walk-ins, and same-day reservations. Depending on the daily schedules, walk-n may have to wait so it is highly recommended to make a reservation to avoid the inconvenience.
Maikoya in Tokyo is located in Shinjuku, just a 15-minute walk from Shinjuku Station. Other than Tokyo, there are other branches that offer the same kind of quality service and experience in Kobe, Osaka, and Kyoto.
Address: 9F, 2 Chome-19-15 Kabukicho, Shinjuku City, Tokyo 160-0021, Japan
Website: mai-ko.com
Reviews
HiSUi Tokyo, Ginza
HiSUi Tokyo in Ginza is a multi-art school that specializes in traditional Japanese Culture. Here you'll be able to learn traditional arts such as "Waso" or Kimono dressing, "Shodo" calligraphy, "Sado" tea ceremony, and "Batto" or Japanese swordsmanship.
The tea ceremony at HiSUi Tokyo is built on the teachings of Sen no Rikyu who heavily influences the Japanese way of tea, specifically "Wabi-cha", one of the main styles of the Tea ceremony. HiSUi offers a complete cultural experience for visitors and foreign tourists. There's even a monthly membership plan available for those interested in becoming a student
HiSUi Tokyo is located close to Ginza Sony Park, just a five-minute walk from Yurakucho Station.
Address: 4 Chome-3-13 Ginza, Chuo City, Tokyo 104-0061, Japan
Website: hisui-tokyo.com
Reviews
Muan Tea House Happo-en, Shirokane
Happo-en is a vast Japanese garden in Tokyo with koi ponds, cherry blossoms, maple, and other seasonal flora, making the place a dreamy location for weddings and other events. Over two thousand traditional marriages have apparently been held in the gardens. Amongst the serene landscape sits the traditional tea house, Muan, where tea ceremonies take place. 
The tea ceremony takes place in Muan Tea House and features matcha tea and traditional sweets served at the standing table. You'll be able to walk around the garden while enjoying a cup of tea. Reservations can be made online or on-site at Happo-en.
Happo-en is located just a few minutes away from Shirokanedai Station in Minato City, Tokyo.

Address: 1 Chome-1-76 Shirokanedai, Minato City, Tokyo 108-0071, Japan
Website: happo-en.com
Reviews
Chazen, Ginza
Right next to Kabukbi-za, this traditional tea house in Ginza specializes in authentic tea ceremony experiences for guests, both foreign and local. Chazen is managed by Omotenashi planner and founder Rie Takeda with over 30 years of tea ceremony experience in Japan and overseas.
Chazen's experience plan involves learning about the ritual of tea ceremonies, as well as how to prepare it. Visitors will be able to learn how to grind their own matcha powder and enjoy seasonal Japanese treats.
Chazen is sandwiched between the Kabuki-za Theater and Higashi-ginza Station in the Ginza District.

Address: Japan, 〒104-0061 Tokyo, Chuo City, 12, 銀座4丁目12-17銀座石川ビル5F 銀座(ginza) 駅 徒歩3分 東京 駅( tokyo station )
Website: chazen-us.com
Reviews
Shizu-Kokoro Chado School, Asakusa
Shizu-Kokoro Chado School specializes in teaching "Chado" or "the way of tea"–tea ceremony. Licensed by the Urasenke Chado School in Kyoto, Shizu-Kokoro provides tea ceremony workshops and matcha experience classes in English.
The 90-minute workshop introduces the basics of the tea ceremony in their tea room, as well as a video presentation to make the lessons easier. The experience is hands-on and participants will be able to prepare a bowl of matcha tea and receive guidance from the host.
Shizu-Kokoro is located in Asakusa, just three minutes away from Asakusa Station on foot.

Address: 1 Chome-9-8 Nishiasakusa, Taito City, Tokyo 111-0035, Japan
Website: shizukokoro.com
Reviews
Jidaiya, Asakusa
View this post on Instagram
Jidaiya offers traditional Japanese cultural experiences to its guests, ranging from rickshaw sight-seeing runs, events organizing to entertainment programs centered on the traditional arts.
The tea ceremony experience in Jidaiya lasts for about 90 minutes to an hour, and you can even wear a kimono for it. Depending on the course, the host will either guide or prepare the tea and serve it while giving lessons on manners and rituals of the tea ceremony.
Jidaiya is located in Asakusa, just a few minutes from Asakusa Station and the Komagata Bridge.

Address: 2 Chome-3-5 Kaminarimon, Taito City, Tokyo 111-0034, Japan
Website: jidaiya.biz
Reviews
Komaba Waraku-An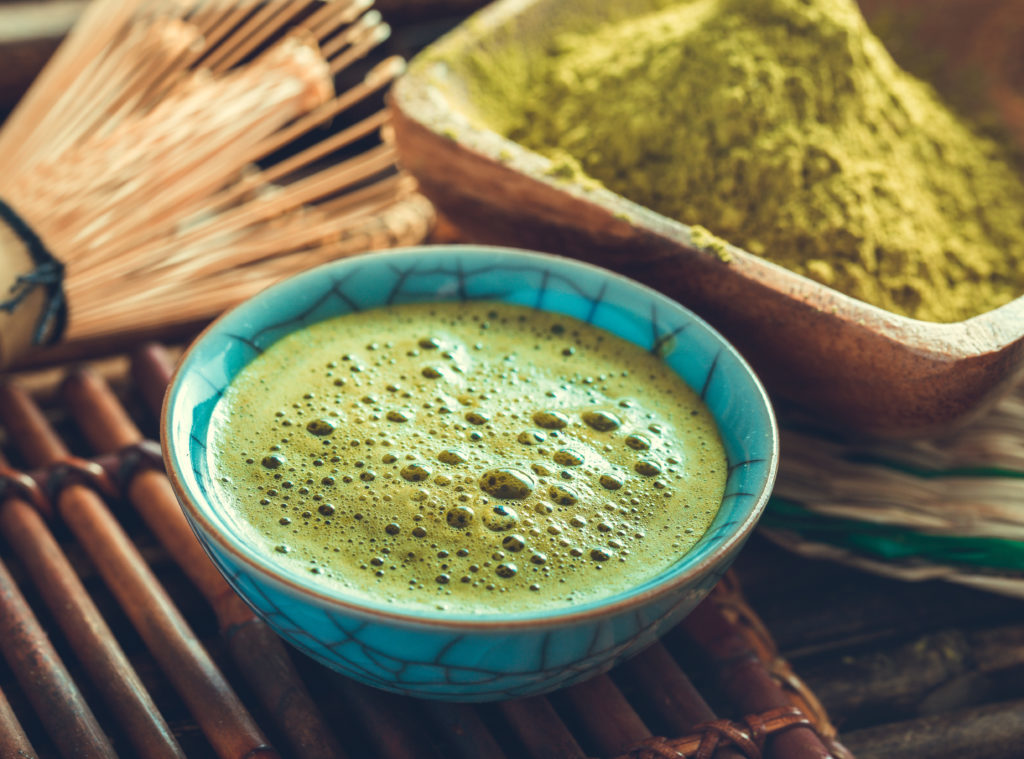 Komaba Waraku-An is a tourist-friendly teahouse in Meguro, near central Shibuya. Waraku-An offers an authentic Japanese tea ceremony and sessions to teach guests about the ritual, even accommodating a number of languages upon request–English, Chinese, and Korean.
During sado or tea ceremony, it's not unusual to find yourself wearing a formal kimono, but Waraku-An offers casual sessions where guests can simply come as they are, provided they wear socks and sandals on the tatami.
Komaba Waraku-An is a 6-minute walk from Komaba-todaimae Station and the Komaba Museum. It is good to call ahead for reservations or for finding your way around to the teahouse.

Reviews
Other Places to Enjoy Tea in Tokyo
Although most of the establishments listed below do not conduct tea ceremonies or full sessions, they still provide a good opportunity to taste the rich culture of tea in Japan.
Sakurai Japanese Tea Experience, SPIRAL, Minami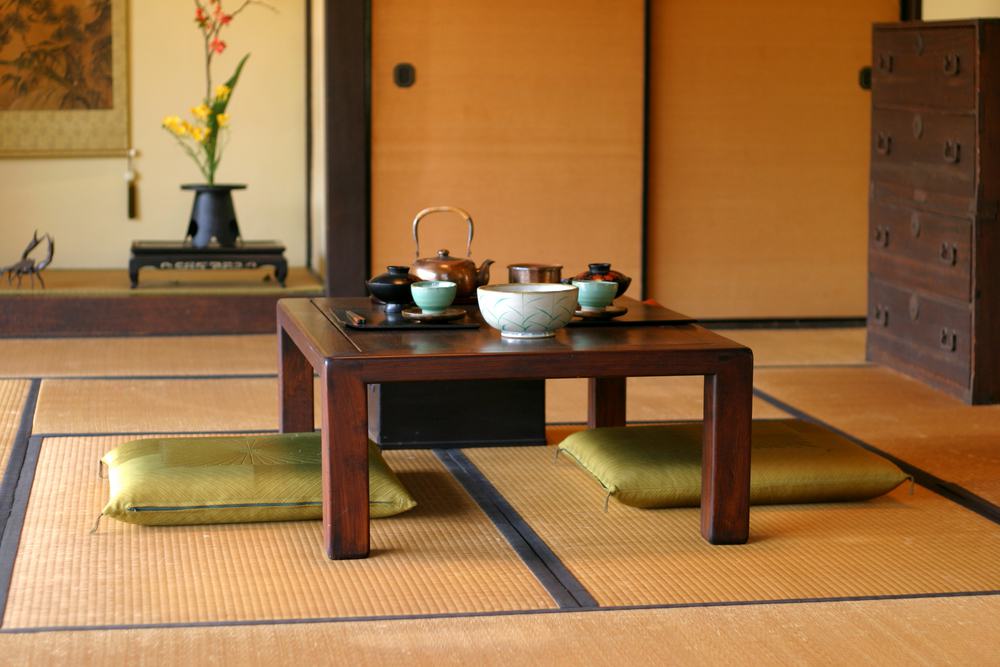 Headed by tea master Shinya Sakurai, Sakurai Japanese Tea Experience serves tea on the concept of being a medicinal beverage as it used to be in ancient times. The tea leaves used in the ceremonies are sourced by Mr. Sakurai himself, from his travels all over Japan, and are offered for tasting and sampling to the guests, even having an elaborate "five tea tasting course".
The luxurious modern tea house and cafe offers more than a traditional tea ceremony experience, with an option to book a class for a richer cultural experience. Although it's not a traditional tea house where a ceremony is performed, Sakurai is still highly recommended for those who want to taste different kinds of teas
Sakurai Japanese Tea Experience is located in Aoyama, just a minute's walk from Omote-Sando Station.
Address: スパイラルビル 5F, 5 Chome-6-23 Minamiaoyama, Minato City, Tokyo 107-0062, Japan
Website: sakurai-tea.jp
Shinjuku Gyoen National Garden
Shinjuku Gyoen is a public park and garden in Shinjuku and a former Imperial domain. The large garden houses a wide variety of flora and the Imperial Hotel where you can find the Tea Ceremony Room Toko-An.
Similar to the Muan tea house in Happo-en, guests and visitors who participate in the tea ceremony will be able to enjoy strolling through the plants and lush landscapes of the garden while enjoying a cup of matcha tea.
Address: 11 Naitomachi, Shinjuku City, Tokyo 160-0014, Japan
Website: env.go.jp
Rikugien Garden
Rikugien, literally "six poems garden", is considered Tokyo's most beautiful landscape garden with its 88 miniature scenes inspired by famous poems. Rikugien Garden was created around the 1700s as an Edo Period strolling garden with a central pond, artificial hills, wooded areas, and walking trails looping all around the property. 
There are a number of public teahouses in the garden, two of which have been repurposed as rest houses, Takimi-no-chaya, and Tsutsui-no-chaya. Visitors at the park can still enjoy a cup of hot or cold matcha and wagashi in Fukiage-no-chaya. Although there are no formal tea ceremonies held at the teahouse, it's still a refreshing treat to have a cup while gazing at the pond and flowers in the garden.
Address: 6 Chome-16-3 Honkomagome, Bunkyo City, Tokyo 113-0021, Japan
Website: tokyo-park.or.jp
Nezu Museum
Nezu Museum is a modern building surrounded by a large traditional Japanese Garden in Aoyama. Found to preserve pre-modern Japanese and East Asian art, the museum and garden is home to a number of galleries and a number of teahouses and cafes. 
Although they don't conduct tea ceremonies, guests who are admitted to the museum can enjoy the menu offered at Nezucafe and the surrounding teahouses–coffee, tea, and light meals.
Address: 6 Chome-5-1 Minamiaoyama, Minato City, Tokyo 107-0062, Japan
Website: nezu-muse.or.jp
Summary
Name
Price Range (USD)
Price Range (JPY)
Area
Maikoya Tea Ceremony
$22.00
$48.00
¥2,300
¥5,000
Shinjuku
HiSui Tokyo
$67.00
$190.00
¥7,000
¥20,000
Ginza
Muan Teahouse, Happo-en
$10.00
$21.00
¥1,080
¥2,160
Shirogane
Chazen
$34.00
$45.00
¥3,600
¥4,725
Ginza
Jidaiya
$23.00
$28.00
¥2,500
¥3,000
Asakusa
Komaba Waraku-An
$54.00
¥5,600
Meguro
Sakurai Japanese Tea Experience
$13.00
$45.00
¥1,400
¥4,800
Aoyama
Shinjuku Gyoen National Park
$19.00
$330.00
¥2,000
¥35,000
Shinjuku
Rikugien Garden
$1.45
$4.85
¥150
¥510
Bunkyo
Nezu Museum
$7.60
$12.30
¥800
¥1,300
Aoyama
Map Guide
More onthe Japanese Tea Ceremony
The Japanese tea ceremony can be traced all the way back to 9th century China, where it was said that Chinese chan monks would use tea as a way to stay conscious during long meditation sessions. Buddhist monks brought the tea back from their travels to Japan, one monk personally preparing and serving a cup of tea to Emperor Saga. It eventually evolved to the modern practice of tea ceremony, influenced by Zen monk Murata Shuko, who is considered as the early developer of the concept of chanoyu. Tea ceremony is also known by two other names: sado and ocha.
The practice of tea ceremony became popular in Japanese high societies, serving as a sort of status symbol because of its requirement for space, resources, and time. This ritual even has a set of special tools called "chadougu", which are traditionally made from organic materials and earthenware.
In some cases in modern Japan, the host serving the matcha tea is a Geisha apprentice or a maiko. Tea ceremonies were commonly performed by maiko early in their apprenticeship–this is called "otemae" or Geisha Tea Ceremony.
Today, there are many opportunities to have to unique experience, most of which are in Gion, Kyoto. Kimono Tea Ceremony Maikoya offers this as a workshop experience in all their branches including Kyoto and in Tokyo. Participants can even document their time and appreciate or share the memories with friends and loved ones.