Tokyo, the capital of Japan, is one of the most popular travel destinations in the world, partly due to its mix of rich traditional and modern culture. The metropolis is steeping with old Japan, from historic districts such as Asakusa and Shinjuku, as well as dozens of historical museums, like the Tokyo National Museum and the Edo-Tokyo Museum, a large number of Buddhist and Shinto temples, and Zen gardens. 
The best way to experience the rich traditions and culture of Japan is by participating in a tea ceremony and kaiseki, a multi-course Japanese meal that shows off the seasonal flavors of the region. Maikoya offers an award-winning tea ceremony in the Tokyo Shinjuku branch and gives its visitors the memorable experience of exploring the old neighborhood while wearing a colorful kimono.
Tokyo is also one of the best places to get your fill of the best food in the world, with about 227 Michelin Star restaurants as of 2017. If you're more into local food, you can explore the unique ingredients and dishes found in Tsukiji Market, where you can get the freshest slice of tuna for your sushi.
One of the most visited areas in Tokyo is the Harajuku neighborhood, known throughout the world as the hub for the latest fashion trends, amazing cosplay, and youth culture – and don't forget the famous themed cafes!
There are many things to do in Tokyo, and many places to stay in to explore the vast metropolis. You can take your pick of staying in older districts where you can find the famed ryokans, or in tech hubs and modern neighborhoods where the nightlife doesn't seem to end.
Maikoya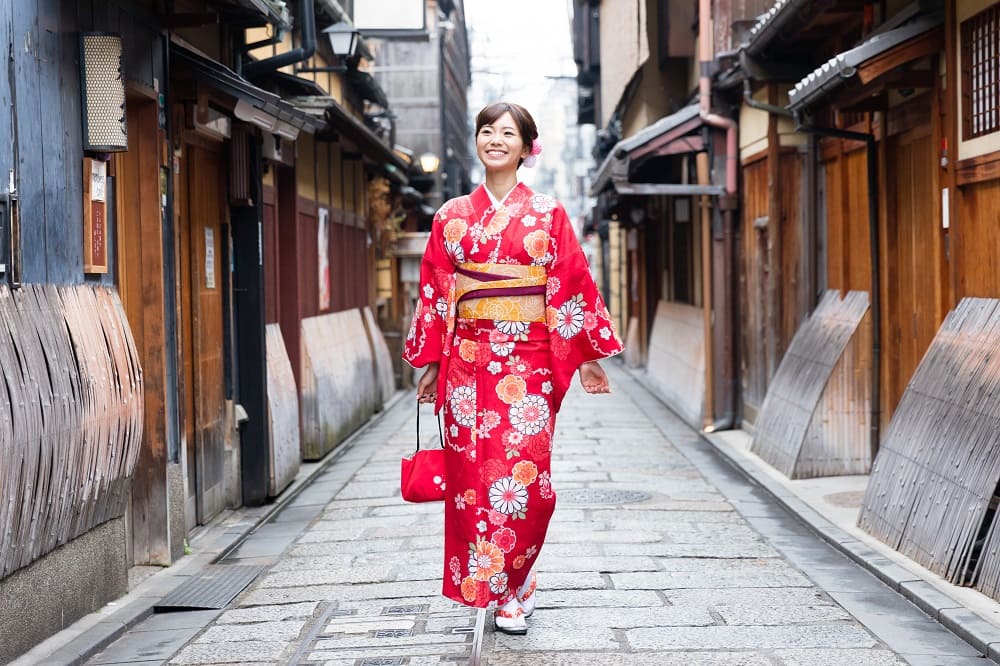 Maikoya is a leading cultural experience in Japan, specializing in tea ceremonies and introducing traditional Japanese culture. Tourists can participate and have the opportunity to try out kimonos and a tea ceremony at the Maikoya Teahouse in Shinjuku, as well as partake in a kaiseki meal – a traditional multi-course meal, considered as Japan's haute cuisine. 
After the workshops, you can explore Shinjuku while wearing a kimono as the staff will provide a guide map and tell you the best places to go sightseeing in. There's no better way to get to know Shinjuku than venturing out and exploring the neighborhood with the help of the Maikoya staff.
Maikoya also offers the opportunity to take your taste buds on a journey to try out the flavors Tokyo has to offer with the Tsukiji Market Food Walk Tour and learning the foundation of Japanese food culture at Tsukiji Wonderland.
Tsukiji Market Food Walk Tour Menu
Japanese omelet
Fried fish cake
Fresh tuna
Dashi soup and Katsuobushi
Japanese green tea
Sake
Sushi
Tours by Locals 
Tours by Locals is an international group that specializes in tours headed by locals in a specific area to provide a unique experience to tourists and travelers. Tours by Locals offers a breezy booking service through their site and has dozens of Tokyo tourist guides available, offering packages for groups and private customizable tours.
One of their featured tour guides is Sachimi K. who offers private tours in Tokyo, like the Tokyo Full Day Personalized Private Walking tour, which lasts for about 4-8 hours.
Places of Interest
Asakusa Sensoji Temple
Ueno Park
Yanaka
Meiji Jingu
Tsukiji Market
Ginza District
Harajuku
Omotesando
Akihabara
Shibuya
Hamarikyu Garden
Tokyo Tower
Japan Private Tour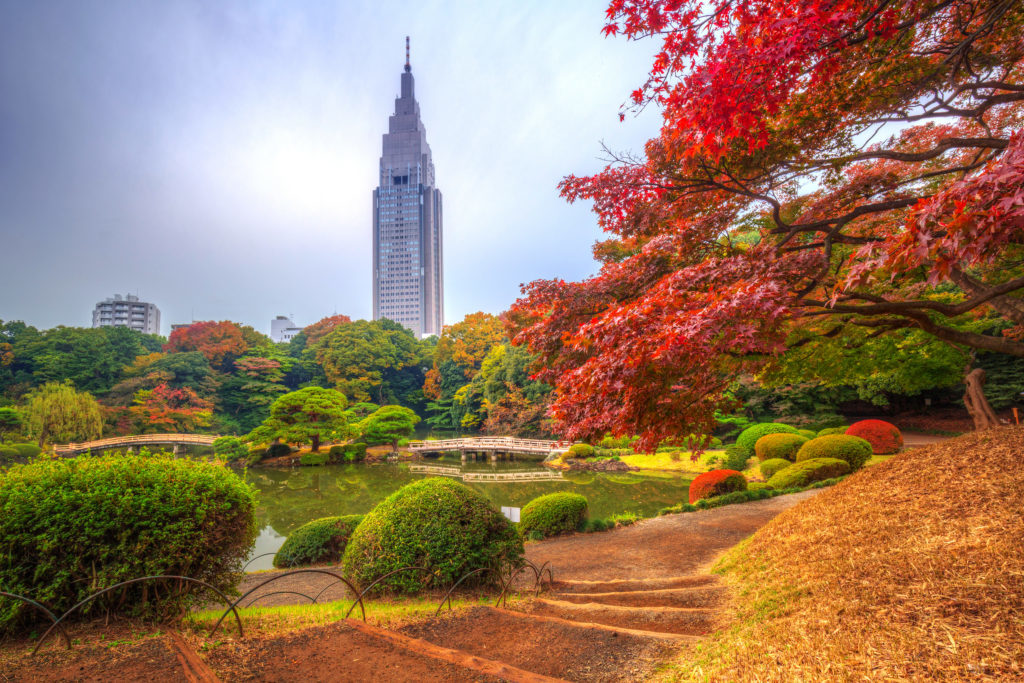 Japan Private Tour offers convenient and affordable private tour packages and premium bespoke tours all over Japan, led by a network of local guides and business owners, both foreign and local. The full-service travel agency comes equipped with their own vehicles and other necessities to guarantee a convenient and hassle-free trip.
One of their featured Tokyo tours is the Autumn in Tokyo package, which is only available from mid-November to early December and can last up to 12 hours. The tour group is charged by the respective vehicle instead of the number of passengers, which is a recommended 5-8 people.
Itinerary
Icho Namiki Gingko Avenue
Omotesando and Aoyama
Yoyogi Park
Koishikawa Korakuen
Harajuku
Showa Memorial Park
Ueno Park
Hamarikyu Garden
Inokashira Garden
Rikugien
Ginza
Japan Private Tour
Price starts at $187
Japan Wonder Travel
Japan Wonder Travel specializes in customizable private tour packages that are led by professional local guides to provide an authentic Japanese cultural experience. Of course, besides the customizable tours, there are available private tours on the site that make it easier for first-timers to explore the vast city of Tokyo without the burden of research.
One of the featured tours on the sire is the Tokyo Fish Market Tour at Tsukiji. The package takes a group of at most 7 on a foodies' dream tour in the "Kitchen of Tokyo." Tsukiji has over 400 stores that offer many unique ingredients that can only be found in Japanese cuisine, and this tour package is ideal to get to know the Japanese taste.
Itinerary
Tsukiji outer market
Tsukiji Uogashi Wholesale Market
Japanese sake tasting and sushi at a local restaurant
Menu
Japanese omelet
Fried fish cake
Fresh tuna
Dashi soup and Katsuobushi
Japanese green tea
Sake
Sushi
Soshi's Tokyo Bike Tour
Formerly known as Tokyo Miracle Cycling Tour, Soshi's Tokyo Bike Tour offers the most efficient way to see and get to know Tokyo. The popular sightseeing tour provides multiple packages from group tours to private cycling tours that shows visitors the other side of the city, from its quirky history and the amazing photogenic scenery.
The Private Bike Tour is available for booking depending on the schedule of the guides and lasts for about 3 hours. The package can accommodate a recommended 6 person group to a maximum of 10. There are three routes available to choose from, similar to the regular tour packages but are flexible enough to make detours.
Ginza
Nihonbashi Bridge
Old Ningyocho Town
Ryogoku
Akihabara
Imperial Palace
Hibiya Park
Tsukiji Bridge
Toyosu Bridge
New Toyosu Fish Market
Monzen Nakacho
Eitai Bridge
Sumida Riverside
Tsukudajima Island
Tsukishima Monja Street
Tsukiji Outer Fish Market
Zojoji Temple
Tokyo Tower
Roppongi
Shibuya Crossing
Yoyogi Park
New Olympic Stadium
Aoyama Cemetery
Hikawa Shrine
Toranomon Hills
Soshi's Tokyo Bike Tour
Price starts at $447
Tokyo Grand Tours
Tokyo Grand Tours offers three premium private package tours that come with professional expert chauffeurs in high-class vehicles, making the luxurious trip around the city one of the most comfortable and unforgettable parts of your time in Japan.
While the itineraries are set, the trips are fully customizable. There are two Tokyo trips, the One Day and the Two Day package, and another for sightseeing around Mt. Fuji and Lake Kawaguchi. The leisurely One Day Tokyo Tour lasts for about 7-9 hours and takes you to some of the most significant sites in the city.
Itinerary
Tsukiji Fish Market
Sensoji Temple
Nakamise Street
Tokyo Skytree
Meiji Jingu Shrine
Harajuku Takeshita Street
Shibuya Crossing
Tokyo Grand Tours
Price starts at $493
City Unscripted
CityUnscripted offers private and personalized tours that are led and hosted by knowledgeable local guides all over the world. The private guides from Tokyo come from different backgrounds, from filmmaking to archeology, and food lovers to artists, giving tourists a unique perspective on Japan's capital city.
Kickstart Tokyo is a tour package that provides a three-hour crash course on the city, making it a great way to get to know the subway system and navigate through the busy streets. The walking tour takes a recommended 8 person group trip, with guides hosting in English, Mandarin, Japanese, Spanish, and many more.
Itinerary
Shibuya Crossing
Harajuku
Tokyo Metropolitan Government Building
Ueno Park
CityUnscripted
Price starts at $38
EYExplore Tokyo
EYExplore is a group of professional local photographers in Japan that give unique experiences, especially for aspiring photographers, filmmakers, and bloggers. EYExplore offers a bespoke photography workshop and tour among many others that highlight the futuristic Tokyo skyline.
This photo adventure is fully customized by the guide according to what you find interesting – temples, architecture, people – and make the experience a one-of-a-kind opportunity. The Bespoke Photo Adventure lasts for about 6 hours, with a maximum of a 4 person group, and uses a combination of a regular itinerary and a customized schedule.
EYExplore Tokyo
Price starts at $500
Can't get enough of Tokyo?
Check out some of our guides to Japan's great metropolis below!
10 Best Massage Places in Tokyo
7 Best Photography Studios in Tokyo, Japan
Best Places to Stay in Tokyo, 2021
9 Best Public Baths and Sento in Tokyo
Cultural Experiences at Maikoya Tokyo
Luxury Tea Ceremony in Tokyo Garden by Maikoya (Up to 6 guests)
Tokyo Tea Ceremony with Kimono at MAIKOYA SHINJUKU
Cooking Experience with Visit to a Local Gourmet Grocery Tokyo
Japanese sweets making and Tea Ceremony in Tokyo Shinjuku