A holiday to Japan offers a magnificent blend of culture and adventure, making it a perfect destination for families with kids. From the enchanting world of Disney at Tokyo Disneyland to the mesmerizing cherry blossoms in Kyoto, Japan provides many family-friendly attractions and experiences. Children can also immerse themselves in the unique and delicious Japanese cuisine, creating lasting memories while exploring this captivating country. Here, we list some top attractions to enjoy with your family and kids.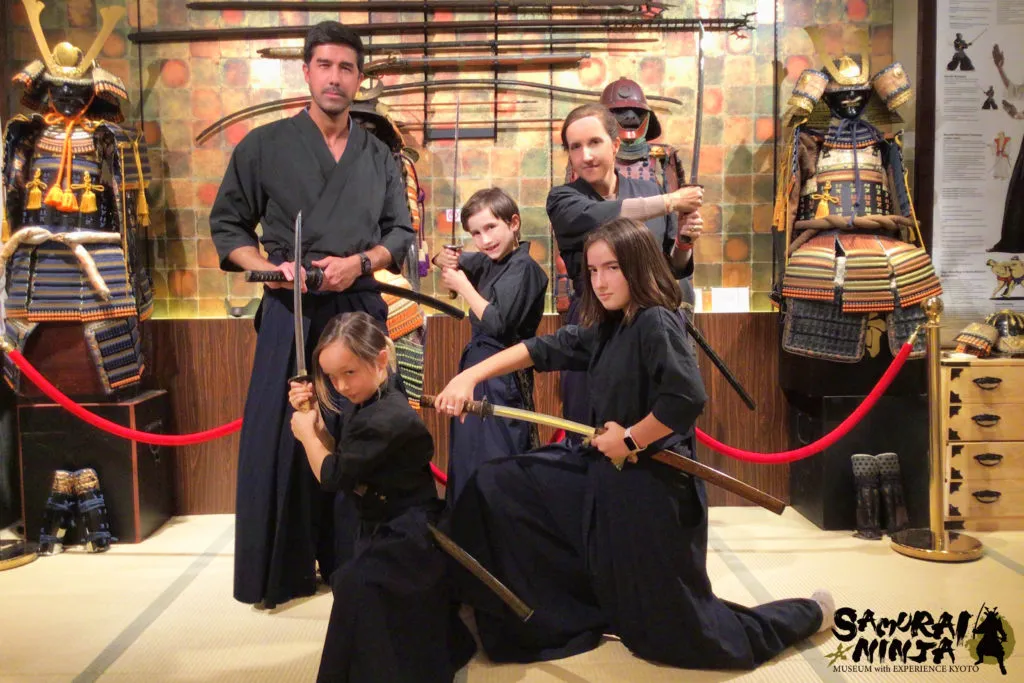 It's the #1 ranked family-friendly museum in Kyoto, and it's amazingly INTERACTIVE! With a visit to this famous museum, you'll get a guided tour in English and learn what makes the katana in Japan special compared to the Western blades. The museum offers a captivating glimpse into Japan's rich cultural heritage, providing insights into the lives of samurai and ninja, two iconic figures in Japanese history. You can learn about their traditions, weaponry, and the role they played in shaping Japan's past.
Tokyo Disney Resort comprises two parks: Tokyo Disney Sea and Tokyo Disneyland. The latter is like Anaheim's Disneyland, with familiar famous "themed land" attractions and friendly characters walking around. Tokyo Disneyland, meanwhile, was inspired by legends of ocean tales, with seven themed spots. 
Tip
  If you want to experience both Disney parks, consider booking a hotel room in the area. Official hotels in Disney mostly have attractive themed rooms. 
Opening hours: Times vary. Check their 

calendar

 for more information.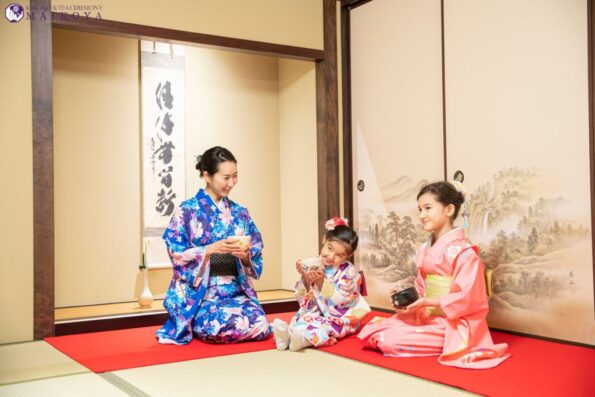 A Japanese tea ceremony with kids in Tokyo might not seem appealing and exciting, especially for the little ones. It is, however, one of the best ways to teach your kids the importance of focus, turn-taking, and relating to others. What's more, it lets them dive into the fascinating culture of Japan.
To make things even better, the experience is a chance for you and the kids to wear elaborate, comfortable, and AUTHENTIC kimonos.
Tip
Alternatively, kids may wear a samurai kimono or ninja costume if they aren't keen on wearing a traditional kimono. BOOK HERE WITH DISCOUNT  
Opening hours: 10:00 AM to 07:00 PM daily
No trip to Japan with kids is complete without a visit to Universal Studios Japan. Known as one of Asia's best theme parks, USJ has many mind-blowing attractions and rides for teenagers and adults, like Jurassic ParkSpider-Manan and Jaws. Moreover, the park brims with child-friendly attractions featuring characters from Sesame Street and Hello Kitty.
Tip
Arrive as early as you can since tickets to the top rides sell out quickly and are limited.  
Opening hours: Time varies. Check their official website for more info
A magical blend of sound, light, and vivid colours, TeamLab Borderless is a kaleidoscopic permanent digital art exhibit in Odaiba. Perfect for anyone travelling to Tokyo with kids, the museum wows visitors with its enchanting lantern-filled room, gushing digital waterfalls, amazing crystal world, and many other displays.
Tip
You can't bring large items into this museum. Any item over 50 centimetres will be checked into the luggage room's lockers (JPY 100 per locker). So, if you're carrying younger kids, use a carrier instead of a stroller. 
Opening hours: 10:00 AM to 07:00 PM (closed on Tuesdays)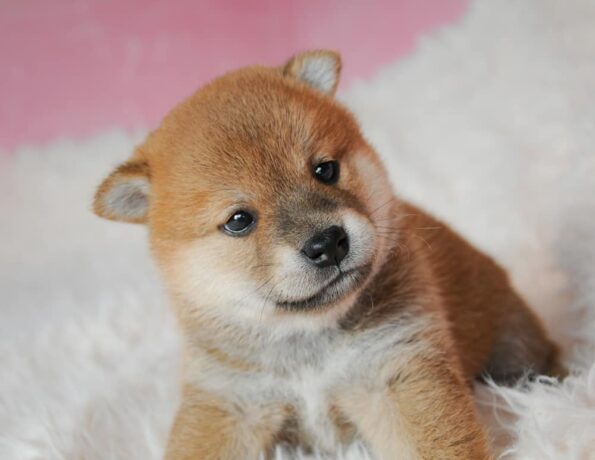 Mame Shiba Inu is a smaller and arguably cuter version of Japan's famous Shiba Inu dogs. You can find a handful of them at this pet cafe in Tokyo. The cafe's traditional and homely ambience, with low dining tables and tatami flooring, makes this extraordinary experience even more unique since it feels like playing with these cuties in a typical Japanese home rather than a cafe on Tokyo's bustling streets.
Tip
 Go there early to avoid the long queues. Also, the entrance fee – JPY 880 per 30 minutes – also includes a drink.   
Opening hours: 11:00 AM to 07:00 PM on Saturday and Sunday. 10:30 AM to 07:30 PM on weekdays

You can also do other exciting experiences outside of Tokyo with your kids. Your family and kids can join a Japanese ninja class at the Kyoto Samurai and Ninja Museum. This unique and enriching experience allows everyone to immerse themselves in the country's rich cultural heritage. It provides an exciting opportunity to learn about the fascinating world of ninja warriors, their skills, and the historical context that surrounds them. Moreover, family participation will encourage teamwork, problem-solving, and physical fitness, creating unforgettable memories while enhancing your understanding of Japanese history and traditions.
Tip
Everyone in the family will be able to participate in games and workshops! The lessons will be fun and straightforward for the kids to enjoy. BOOK HERE WITH DISCOUNT  
Opening hours: 10:30 AM to 08:00 PM daily
FREE for kids under the age of 3
Kidzania is a unique Tokyo attraction where kids can role-play as adults in more than 100 occupations in fields like manufacturing, news, and communication. It's an excellent place for the little ones to explore interests and build social skills while having fun. 
Tip
Adults are not allowed to join the activities, but they can watch from special viewing areas and monitors. 
Opening hours: 09:00 AM to 03:00 PM for the first shift and 04:00 to 09:00 PM for the second shift
You'll discover a host of aquariums in Tokyo with kids, but Sumida Aquarium is by far the best one. Here, you'll see over 9,000 marine creatures in wondrous displays, including the 92,000-gallon tank centrepiece and the enticing jellyfish habitats.
Tip
Make sure to check out the playful fur seals and penguins.
Opening hours: 09:00 AM to 09:00 PM daily
The Cupnoodles Museum is an interactive, kid-friendly museum in Yokohama, Tokyo. As you visit this museum in Tokyo with kids, you'll learn how cup noodles are made and even create the special flavoured cup noodles you can take home.
Tip
Try their hands-on experience, such as making your cup noodles and chicken ramen. 
Opening hours: 10:00 AM to 06:00 PM (closed on Tuesdays)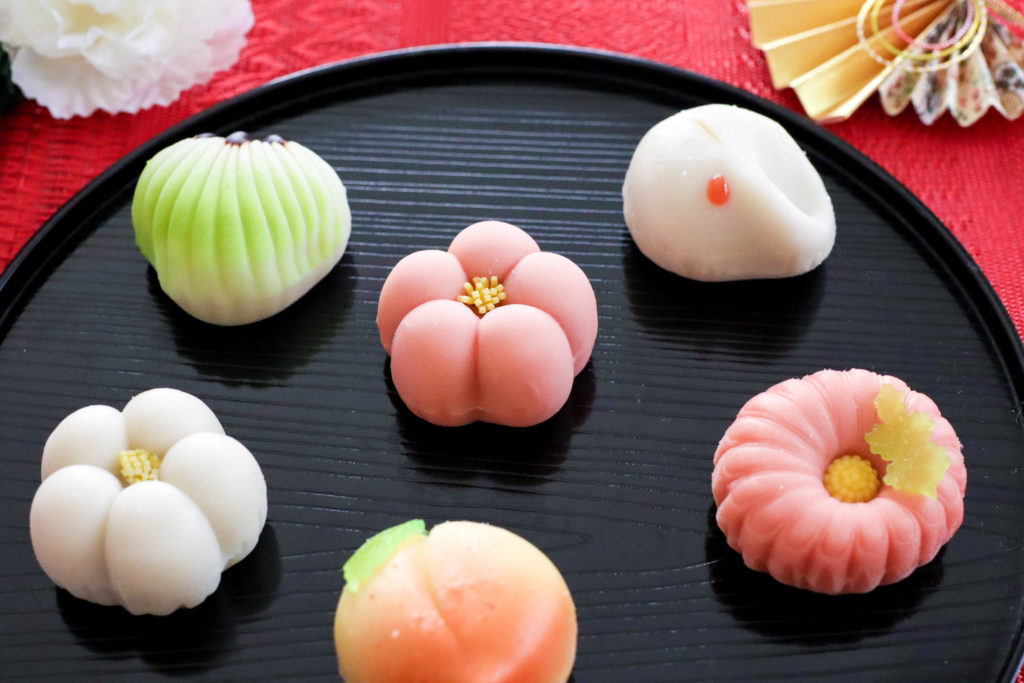 Wagashi cooking is a traditional Japanese culinary art that focuses on creating exquisite and visually appealing sweets. These confections are often made from natural, seasonal ingredients and are designed to evoke a sense of harmony with nature and the changing seasons, making them both a treat for the palate and the eyes.
Tip
If you like cute and Instagramable food, experience making the lovely traditional Wagashi sweets at MAIKOYA for a memorable experience
Legoland is the first-ever LEGO attraction in Japan, nestled in Odaiba's Decks Mall. This attraction is ideal for all visitors in Tokyo with kids since everything is child-sized. It's mainly designed for smaller kids from ages 3 to 10. There are rides and displays and a building center for 4D cinema, cafe, DUPLO, and LEGO.
Tip
Every adult must accompany a kid to visit this attraction.
Opening hours: 10:00 AM to 08:00 PM on weekdays and 10:00 AM to 09:00 PM on weekends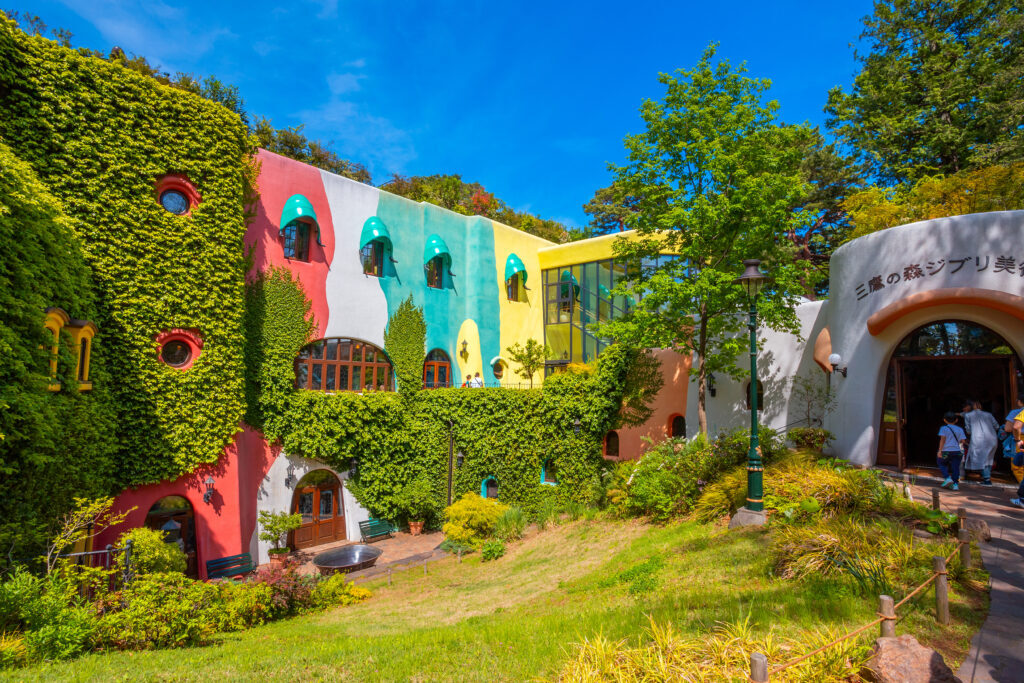 Nicknamed fittingly as the "Disney of Japan", Studio Ghibli is an established animation house known for producing hit films like My Neighbor Totoro and Spirited Away. And their museum in Mitaka, Tokyo, is truly magical and wondrous for children of all ages, especially those fond of Japanese anime.
Tip
To complete this experience in Tokyo with kids, head to the Creme Puff Factory of Shiro-hige for a Totoro-shaped cream puff after or before your visit.
Opening hours: 10:00 AM to 06:00 PM (closed on Tuesdays)
Add more colors to your vacation in Tokyo with kids by visiting this one-of-a-kind indoor Hello Kitty theme park. Enjoy shows, parades, and meet and greets with Hello Kitty characters. For parents, there are also options for dining and shopping.
Tip
Make this experience in Tokyo with kids even more special by staying at one of Keio Plaza Hotel Tama's Hello Kitty-themed rooms. 
Opening hours: Operation times vary. Check the website for more information.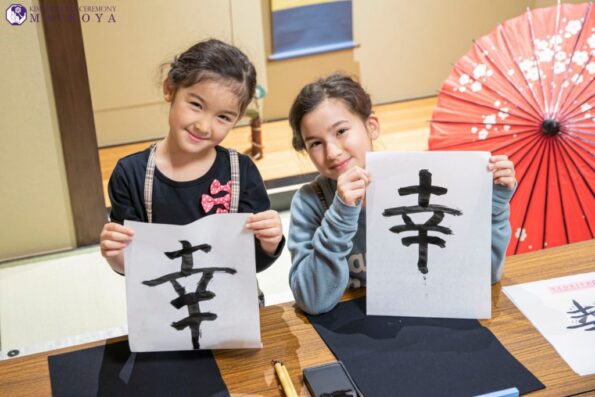 Learning a Japanese game and art should be on your list of things to do in Tokyo with kids. The session starts with a lesson in Origami, taught at schools in Japan, to help kids learn the importance of time management. Furthermore, this Japanese art will teach them how to use resources skillfully and turn simple things into priceless treasures. Afterwards, a shodo expert takes over to teach you Japanese calligraphy. 
The session will then culminate with Ken-dama, a Japanese toy and game. To top it all off, you'll receive a lovely souvenir once the session ends with this insightful experience in Tokyo with kids.
Tip
You can rent a kimono at Maikoya and explore the nearby attractions in Tokyo with kids, such as the Meiji Jingu Shrine and Shinjuku Gyoen.  Opening hours: 10:00 AM to 07:00 PM daily. BOOK HERE WITH DISCOUNT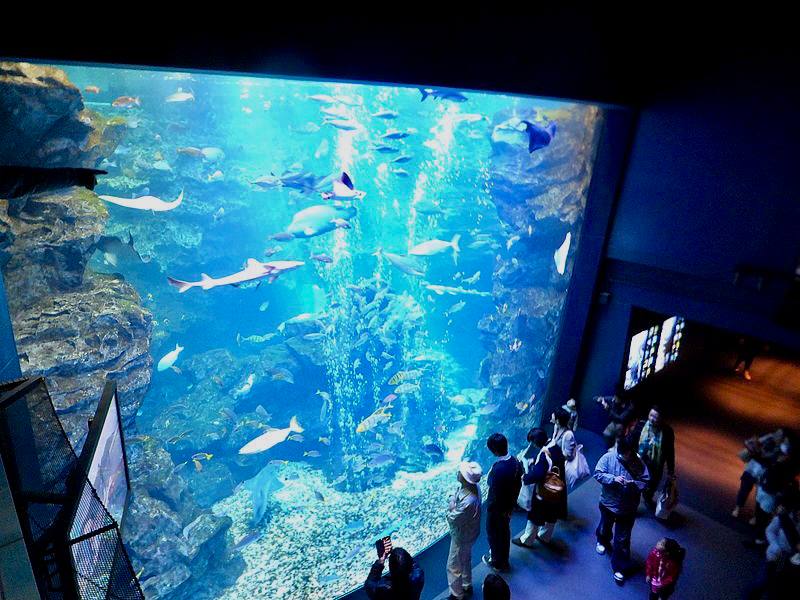 Source: Kyoto Aquarium
Opened in 2012, the Kyoto Aquarium wows visitors with its charming marine residents who are endemic to Kyoto's waterway and other saltwater creatures. Perfect for kids and adults, the aquatic museum aims to entertain and educate guests about marine ecosystems. Main exhibits include fur seals, Asian giant salamanders, penguins, coral reefs, and dolphin shows.
Tip
Kids below three years old are free to enter the museum. Admission is JPY 2,050 for adults and JPY 600 for kids over three years old. 
Opening hours: 10:00 AM to 06:00 PM daily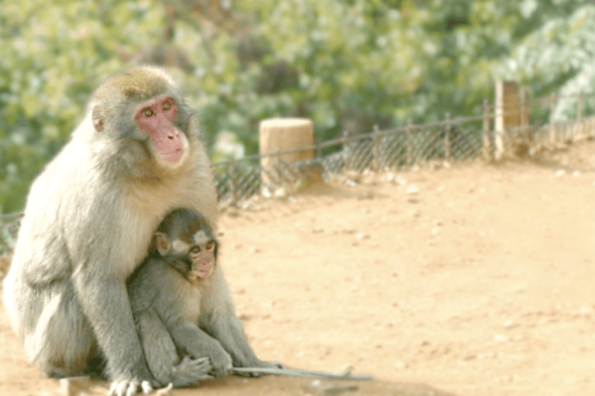 Near the famed Arashiyama Bamboo Forest, this park has 120 friendly Japanese macaques. These monkeys are native to the country and are the kinds of monkeys you often see in well-known photos wherein they bathe blissfully in a hot spring in winter.
Tip
Even though humans feed them, these animals are still wild. That's why you should avoid touching or staring them at their eyes.
Opening hours: 09:00 AM to 04:00 PM daily
18- Nara Deer Park (Nara, a Train ride from Osaka or Kyoto)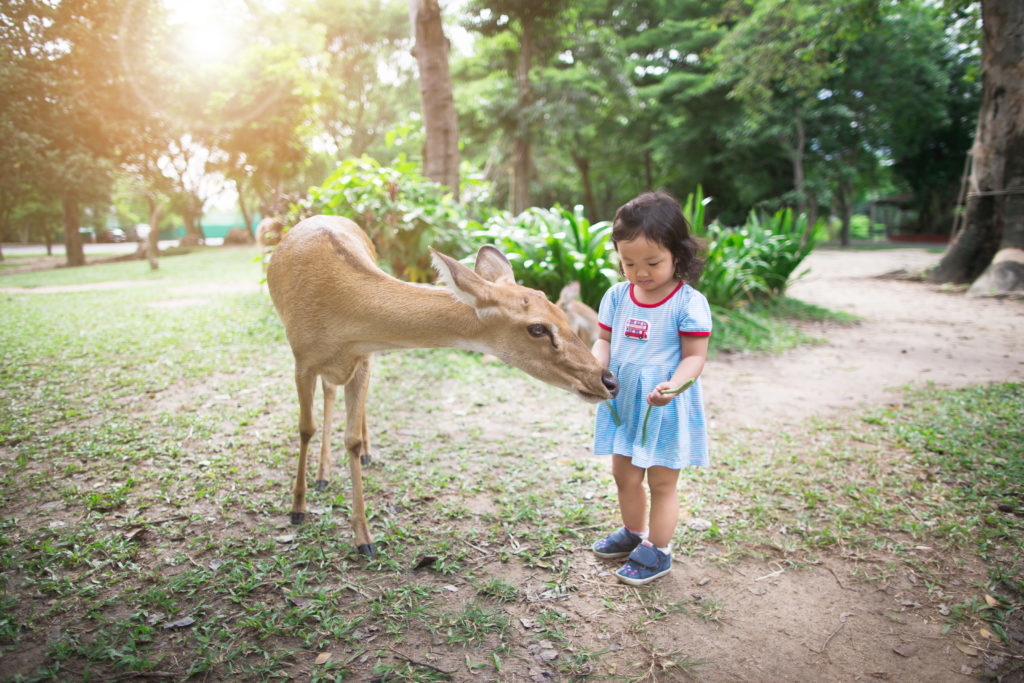 Nara Deer Park is next to the world's oldest pagoda and several UNESCO World Heritage sites. Here, you can explore beautiful grounds and, more importantly, get up-close encounters with talented and friendly guests around the park.
Tip
Buy biscuits that are made specifically for these animals so you can easily mingle with the park's deer. There are plenty of vendors nearby that sell these biscuits.
Opening hours: 24 hours a day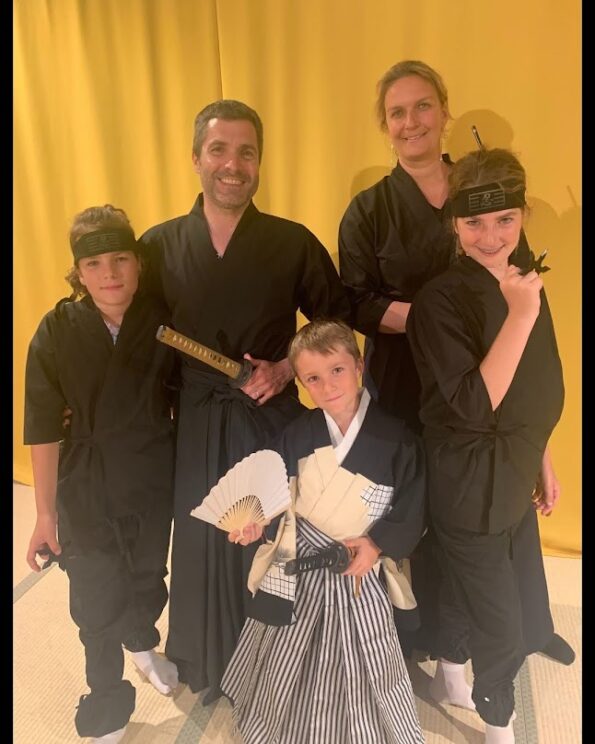 You can have other exciting experiences beyond Tokyo with your kids. There are swordsmanship and ninja throwing lessons inside the Samurai and Ninja Museum Kyoto. Wear a traditional samurai outfit and wield a katana like a real samurai! This is the only samurai sword experience in Kyoto where you get hands-on experience, unlike costume play.
With cutting-edge technology and innovative design, the Osaka Pokémon Centre offers a one-of-a-kind experience, from augmented reality games to life-sized Pikachu encounters, ensuring that your visit is filled with excitement and memorable moments. This Pokémon Centre is a dynamic and captivating hub for Pokémon enthusiasts, offering a chance to connect with fellow fans, discover rare collectibles, and create lasting memories in the vibrant heart of Osaka. Don't miss the opportunity to embark on a Pokémon adventure like no other!
It looks very cool, right? We love the modern, clean vibe mixed with decals and models of our favorite Nintendo characters. The giant statue of Mario poking his head out of a pipe just screams premium. It's great to see Nintendo set up a store in its home city, regardless.  It may be one of the best places to secure limited edition releases and pre-order upcoming games or consoles, ensuring you don't miss out on highly sought-after items. Or, if you're looking for a unique and thoughtful gift for a Nintendo fan, you can find items that cater to a wide range of ages and preferences here.
22- Osaka Castle Adventure for Kids (Osaka)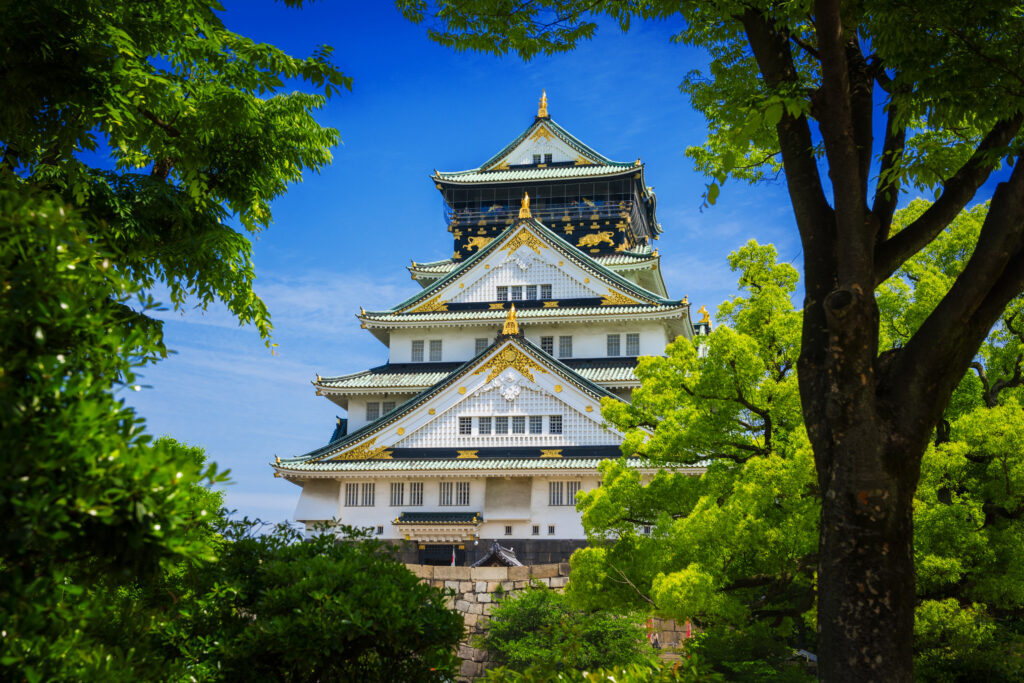 Osaka Castle, or "Osaka-jo" in Japanese, is undoubtedly one of the most famous landmarks in Japan, and for good reason. This five-story castle is one of the most visually spectacular creations in the country, with a history that dates back almost 450 years. Exploring the castle grounds and learning about its history can be like stepping into a real-life adventure or time travel, sparking a child's curiosity about the past.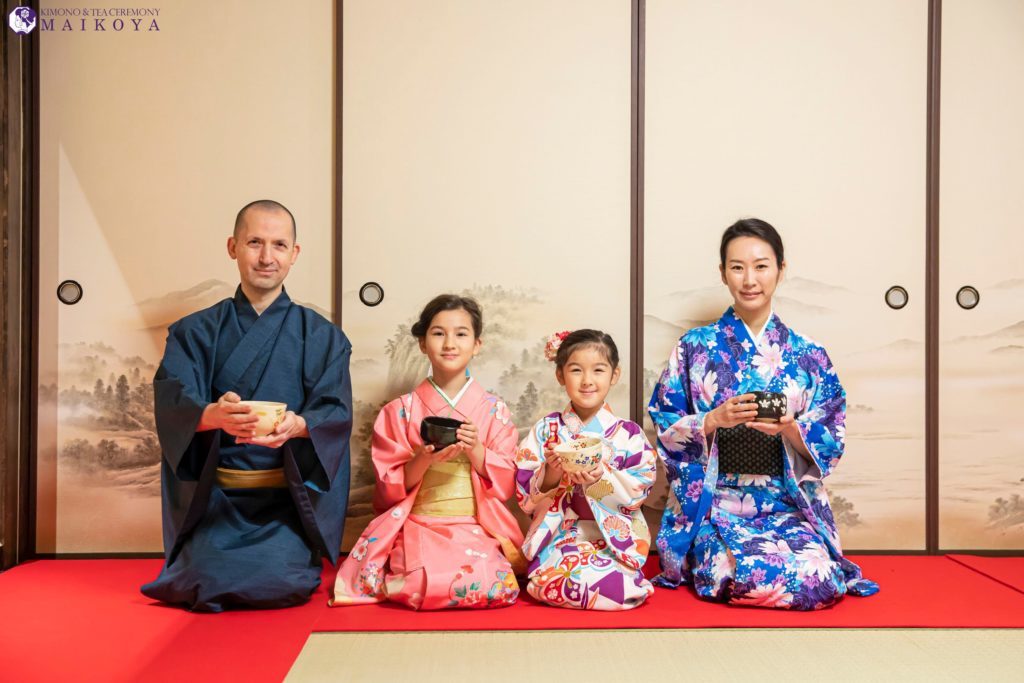 If you visit Tokyo or Kyoto, you can capture your moments of joy and togetherness in a stunning and authentic Japanese setting. Create lasting memories with a family photo session in your kimono attire, ensuring you have a treasured memento to cherish and share with friends and family for years.
Tip
 Kids can opt to wear another local outfit, such as a ninja costume or a samurai kimono. Opening hours: 09:00 AM to 07:00 PM
The aquarium is one of the largest in the world, and it houses a stunning array of marine creatures from various ecosystems, including the Pacific Ocean, the Antarctic, and the Great Barrier Reef. Visitors can marvel at various species, from awe-inspiring sharks and majestic rays to colorful tropical fish and playful sea otters.
Rabbit Island is a family-friendly destination that offers a safe and enjoyable environment for children. Kids can feed and interact with the rabbits while appreciating nature and history gently and educationally. The island is known for its abundant population of friendly and adorable rabbits that freely roam the area. Visitors can enjoy close interactions with these gentle creatures, making it a paradise for animal lovers, families, and anyone seeking cute and photogenic moments.
26- Prickles & Pals: Tokyo's Enchanting Hedgehog Cafe in Tokyo
These charming, prickly creatures are the stars of the show. You can spend quality time cuddling and interacting with these friendly hedgehogs, which is not an opportunity you'll find everywhere. Hedgehog cafes often provide information about hedgehog care, behavior, and habitat. It's an educational opportunity for kids and adults to learn more about these fascinating creatures.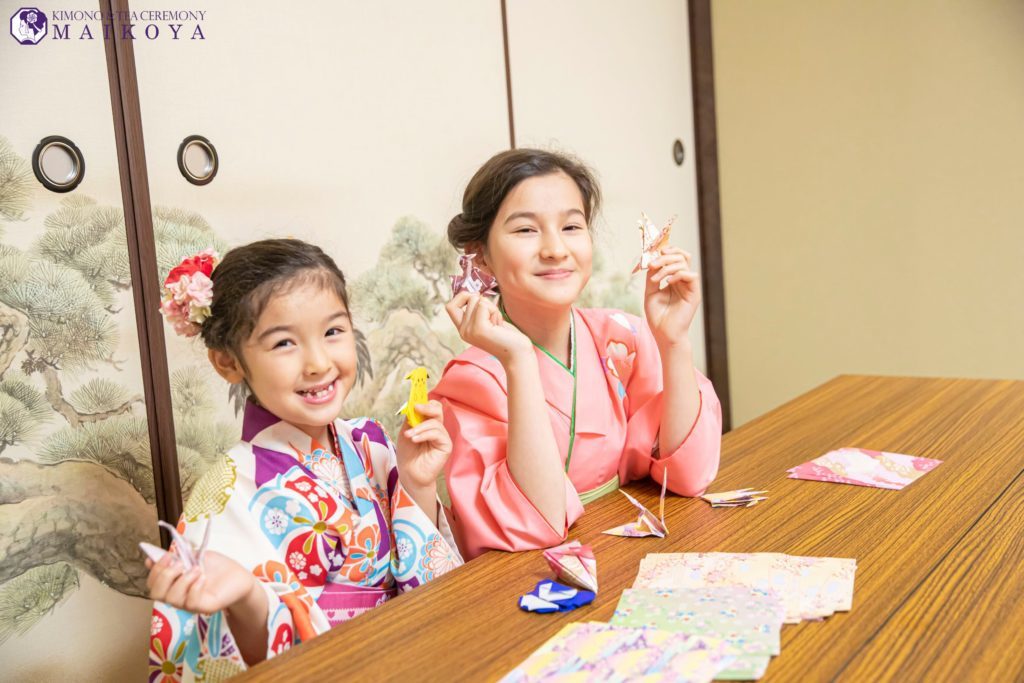 Origami is deeply rooted in Japanese Culture. Origami teaches patience and concentration as kids follow step-by-step instructions to create intricate paper designs. It helps improve their attention span and problem-solving skills. Joining an origami class provides an opportunity to learn about and appreciate Japanese traditions, enhancing cultural awareness.
Tip
Origami Art Class at Maikoya is conducted without cutting the paper or using glue. So it's very kid-friendly!
28- Purr-adise Found: Exploring Ozu's Cat Island in Ozu
Cat Island, also known as "Cat Heaven Island" (Neko no Shima) in Ozu, Japan, is a unique and fascinating destination for cat lovers and animal enthusiasts. The cats on the island are known for their friendliness and approachability. They often approach visitors in search of attention, affection, and food. It's a heartwarming experience for cat lovers to enjoy with your families and kids.